The invisibly deadly and contagious Coronavirus (Covid-19) has sent shockwaves throughout the world and caused massive disruption to our daily lives. The alarming rate that the number of infected cases is rising does not indicate that the spread will slow down anytime soon in the foreseeable future. 
On 3 April 2020, Prime Minister Lee Hsien Loong announced a series of circuit breaker measures that will be applied in Singapore to minimise further spread of Covid-19. One of the measures includes the fact that from 8 April to 4 May 2020, schools and institutes of higher learning will shift to home-based learning while preschool and student care services will be suspended.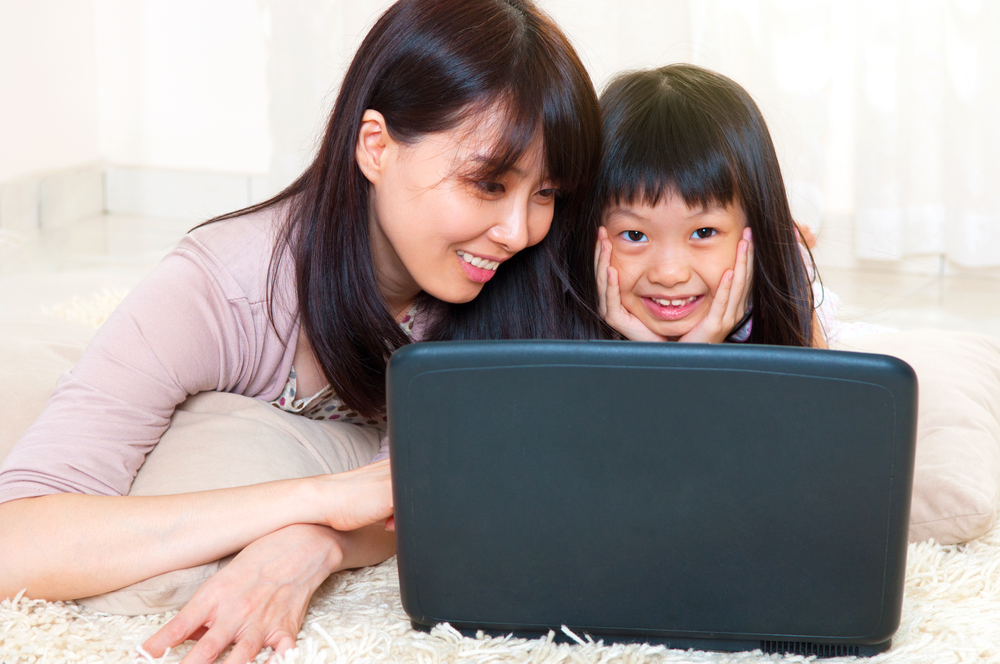 With the implementation of these measures, many parents have expressed their concerns about having to support their children's home-learning activities while having to work from home at the same time as most workplaces would have to close and implement telecommuting practices. And then there's the issue of keeping our kids occupied throughout the day so that we are able to be productive with our work tasks.
We understand your worries and totally get how you feel about the current situation. With that, our team – who are parents ourselves – has compiled a list of online learning apps to keep your children occupied in a more interactive and interesting way.
1. SG Primary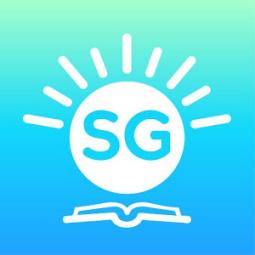 Let your children practice past year papers online!
This fun learning and revision quiz app features more than 10,000 multiple choice questions (MCQs) collected from test papers used in the top primary schools in Singapore. Each practice is automatically marked by the app, letting your child know immediately how he/she performed.
Your child can even compete with his/her friends on a battle quiz and challenge each other on who can answer faster with the most correct answers.
2. BBC Learning English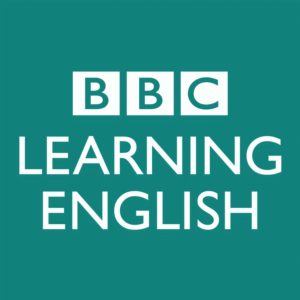 Learn English the BBC way. The official BBC Learning English app brings together all of your favourite lessons and presenters in one fantastic, simple-to-use package. It's the best way to get your child to keep his/her English up to date!
You can download their audio programmes and listen to them whenever you want. So, whether you are looking to help your child brush up on grammar, improve his/her pronunciation, enhance his/her English language skills through topical new stories or learn the latest phrases to use in everyday conversations, this app has everything covered.
Tip: Be sure to update your app and look out for a new download button to access the complete suite of audio programmes (i.e. 6-Minute English, 6-Minute Grammar and 6-Minute Vocabulary).
3. Photomath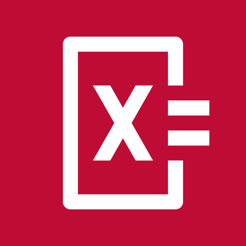 Learn and solve math problems the easy way. Free for all to enjoy, Photomath allows you to check your child's homework assignments and support him/her in studying for upcoming exams.

All you need to do is to scan the printed text AND handwritten math problems using your device's camera or type and edit equations with the app's scientific calculator. Photomath breaks down every math problem into simple, easy-to-understand steps so your child can really understand core concepts and work out the answer confidently. 
4. Comic Life 3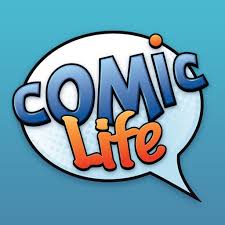 Comic Life is a fun, powerful and easy-to-use app that makes creating comics easier than ever. And now you can build your comics anywhere you like! 
The app is packed with fonts, templates, balloons, captions, and lettering art. Your child can easily go from taking photos to creating full comics, all on one device with full page templates and panel layouts.

With a simple upload from your photo library or built-in camera, the app's powerful editing and design tools will help you get the exact look that you are looking for. When the comic is complete, you can share this with your friends and family in a variety of export formats including PDF and ePub! 
5. Khan Academy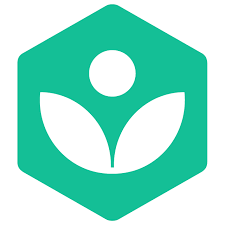 Khan Academy is a nonprofit organization, with the mission of providing a free, world-class education for anyone, anywhere. 
The app's learning library is filled with thousands of interactive exercises, videos, and articles – all available to you for free. Your child can study various school subjects such as math, science, English, grammar and history, while sharpening his/her skills through practice exercises, quizzes, and tests with instant feedback and step-by-step hints. 
Make a choice between keeping up with what is being taught in school, or have your child practice at his/her own pace. Your young learner can even keep learning when he/she is offline – just bookmark and download your favourite content to watch videos without an internet connection.
 
6. Pleco Chinese Dictionary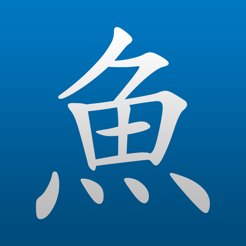 Pleco is the ultimate Chinese learning companion, an integrated Chinese-English dictionary, document reader and flashcard system with fullscreen handwriting input and live camera-based character lookups. This app is easy to use – just look up for words in Chinese characters, Pinyin (spaces/tones optional), or a combination, with support for wildcards and full-text search.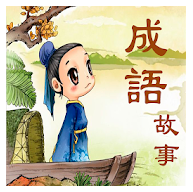 Let your child learn Chinese idioms the fun way with interesting stories that explain their meanings. Chinese idioms can be difficult for children to understand but this app is packed with colourful illustrated stories for over 80 Chinese idioms, puzzle games and quizzes to pique your child's interest.
8. Brainpop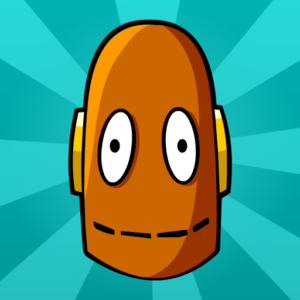 Brainpop is an excellent app featuring mobile games, quizzes and activities in various kinds of topics to engage your kids in learning. 
The app helps kids to understand their world with the BrainPOP Featured Movie app. The animated movies engage your child via narrative, humor, and characters who speak in a voice kids can relate to. This encourages your child to engage in self-directed learning and be curious about the world around them and within them.
The free Featured Movie topics rotate daily and tie in with current events, historical milestones and figures, holidays, and more. BrainPOP's entertaining and informative animations are recognised across the world as a unique and engaging learning resource. Each movie is paired with an interactive quiz so your child can test his/her knowledge. All of the movies are close captioned, so it's easy for your child to read along. 
9. Audible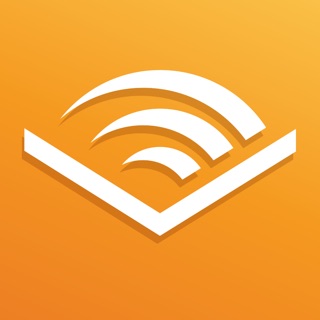 With Audible, your kids can listen to the world's largest selection of audiobooks and original podcasts. Stream or download your books on Audible to listen to it at just about anywhere you are.
Get started now and take your pick from the world's largest selection of audiobooks and podcasts, including the latest best sellers and latest releases.
10. Marshall Cavendish Education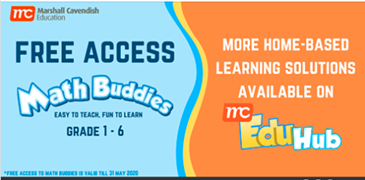 Being one of the key publishers of Maths Textbooks in Singapore, Marshall Cavendish Education will be offering FREE ACCESS to Math Buddies, a home-based learning platform to support all primary school students in Singapore. The Math Buddies app will enable your child:
– To follow and learn based on the Singapore maths curriculum
– To pace himself/herself in learning, encouraging self-directed learning
– To utilise virtual manipulatives to aid concept visualisation in the learning process
Get your free access from now until 31 May 2020!
Read also: 5 Funny Books Every Mum Needs to See the Lighter Side of Parenting
We hope that the online learning apps that we've discovered can provide adequate support for your child's home learning. Having said that, this could be a good time for parents to be teachers too!