Taichung never fails to capture our hearts with their good mix of nature and urban landscape. In fact, Taichung is a great holiday destination for travelers of all ages.
Taking a leisurely stroll along art-filled public alleys and snapping Instagram-worthy pictures with the colourful murals, devouring yummy street treats at Fengjia Night Market and exploring the city through the hidden maze of alleys and lanes to shop for unique gifts – these are just some of the activities that will no doubt excite everyone in the family and create special bonding moments.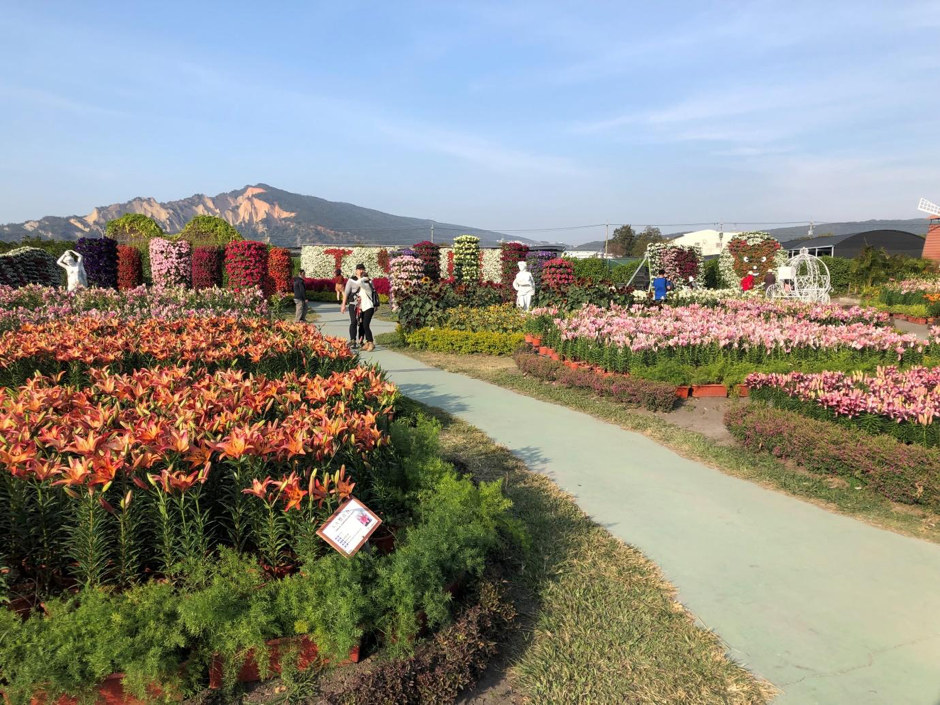 Flowers all around!
As saying goes, "Flowers are a gift to our earth", I finally understand the true meaning of this phrase when we visited Zhongshe Flower Market in Taichung. It is here that you can marvel at blooming flowers all year round. Incredible!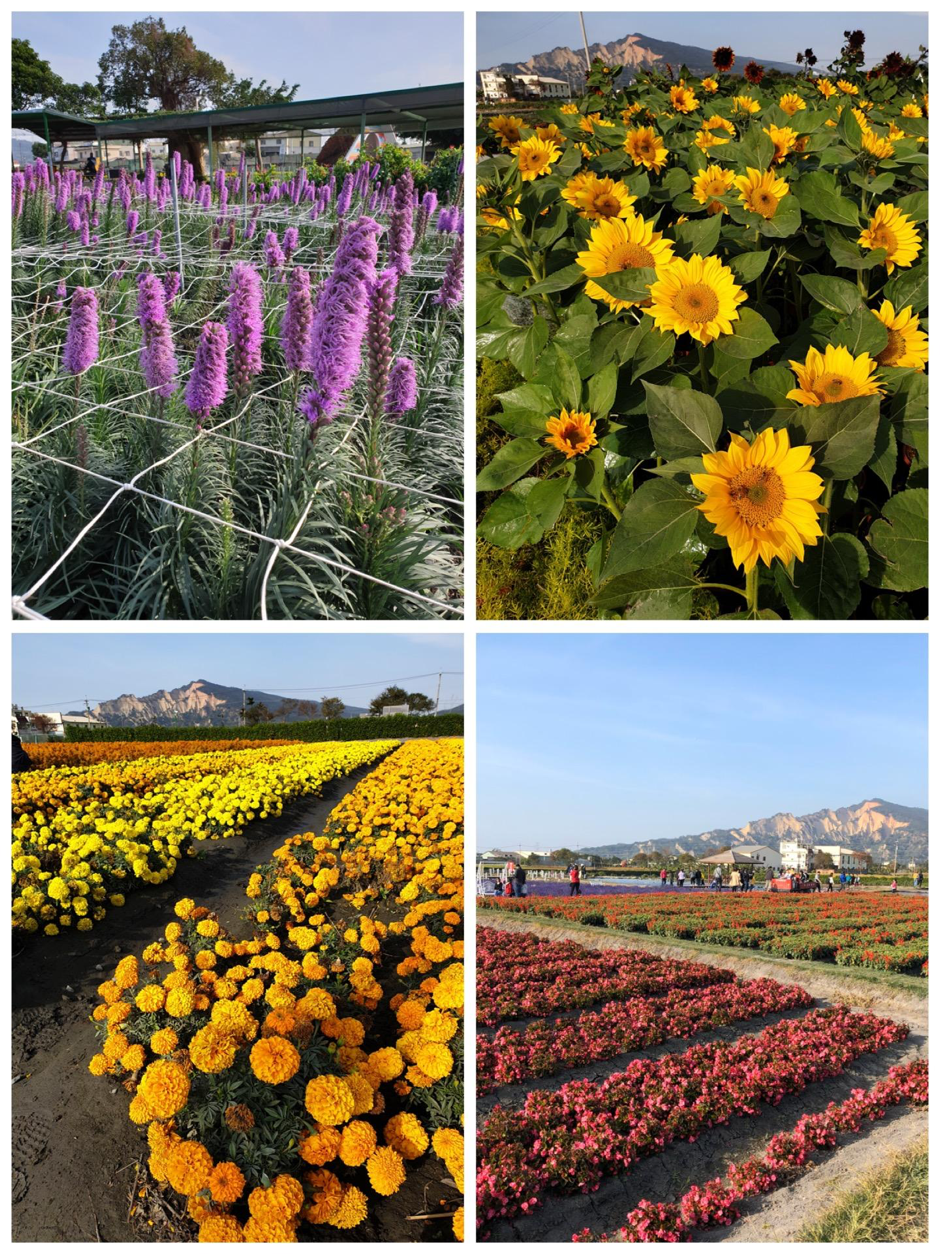 Once we stepped into the picturesque flower market, we were instantly blown away by the magnificent landscape of beautiful flowers in full bloom. The enormous flower field stretches across nearly six hectares of various types of blooming flowers, depending on the season.
It was an amazing spectacle even for the non-floral lovers. My boys began their own curious exploration, wandering through the field in awe and sniffing every flower that they crossed path with.
Along the way, we also discovered many interesting props like musical instruments, fairytale carriage, Dutch windmill, pristine white swings and life-size photo frames for you to snap stunning Instagram-worthy photos.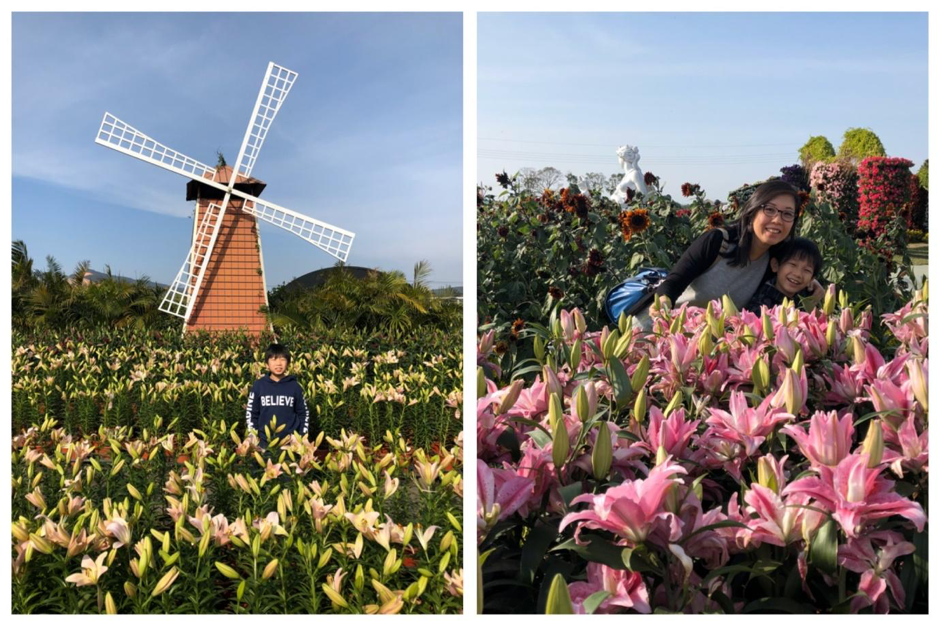 My elder son then spotted a drum set which he had craved for and quickly hopped onto the seat and fulfilled his unrealistic dream of becoming a drummer in a colourful flower field. However, my younger son preferred to be the little Beethoven playing the piano placed in the middle of the small lavender field, bringing joy to the crowd.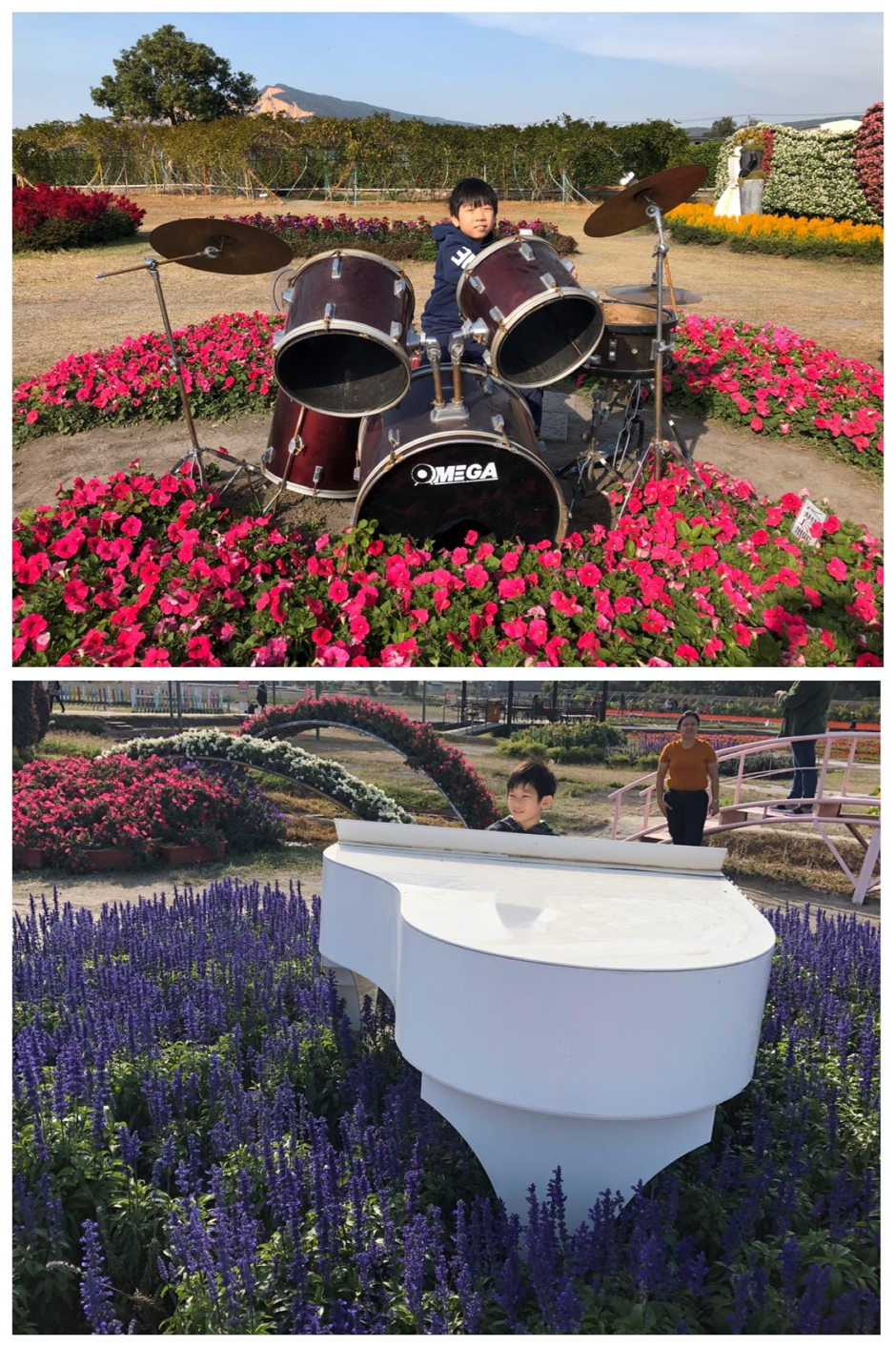 This divine place is a heaven for families and avid photographers as the entire field is like a riot of colours with a sea of cheery sunflowers, lilies, beautiful roses and soothing lavenders – just to mention a few for you to feast your eyes on.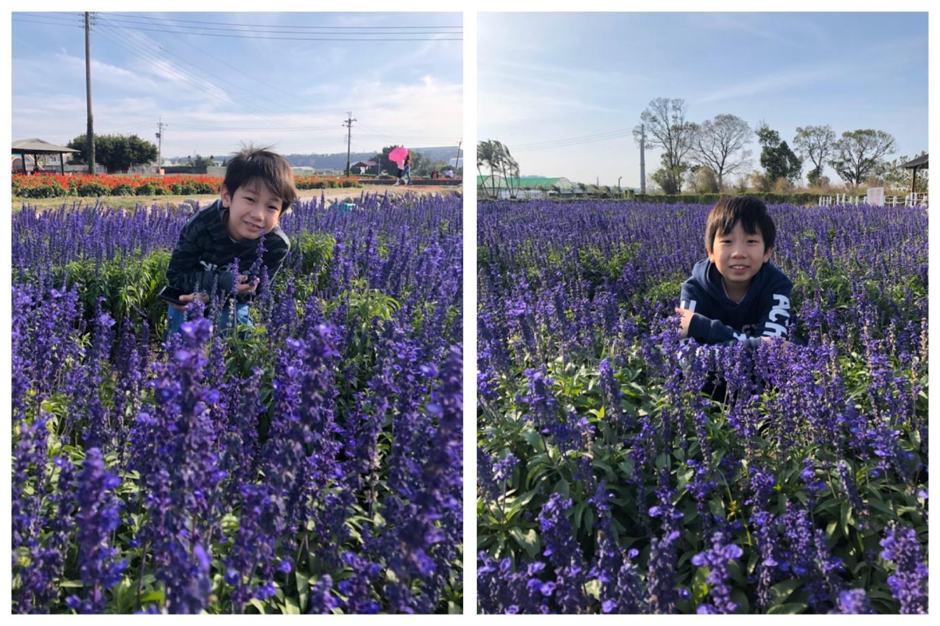 My boys and I were particularly attracted by the sight of a huge pastel blue lavender field at the further end and we took turns to take many gorgeous photos. Even the fragrance of the lavender was refreshingly soothing and lifted our moods.  Whereas, my wife was seen wandering to every turn and corner of the vast field, soaking in the beauty of the surrounding and taking selfies.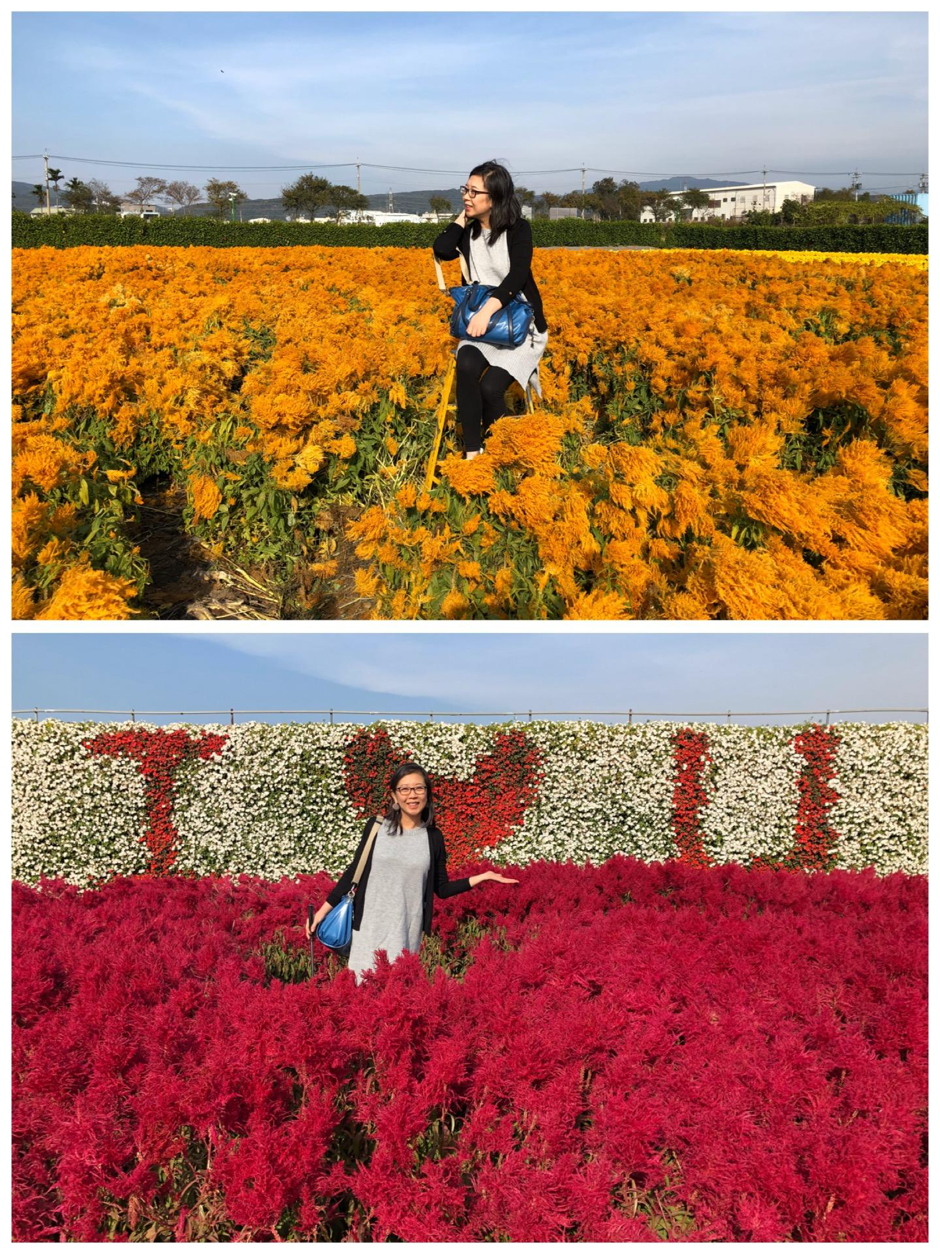 Finding odd vegetables
Besides the flowers, we also found that the flower market grows oddly shaped squashes or gourds hanging down from the customised trellises.
It was our first encounter with this strange-looking vegetable that aroused our interest.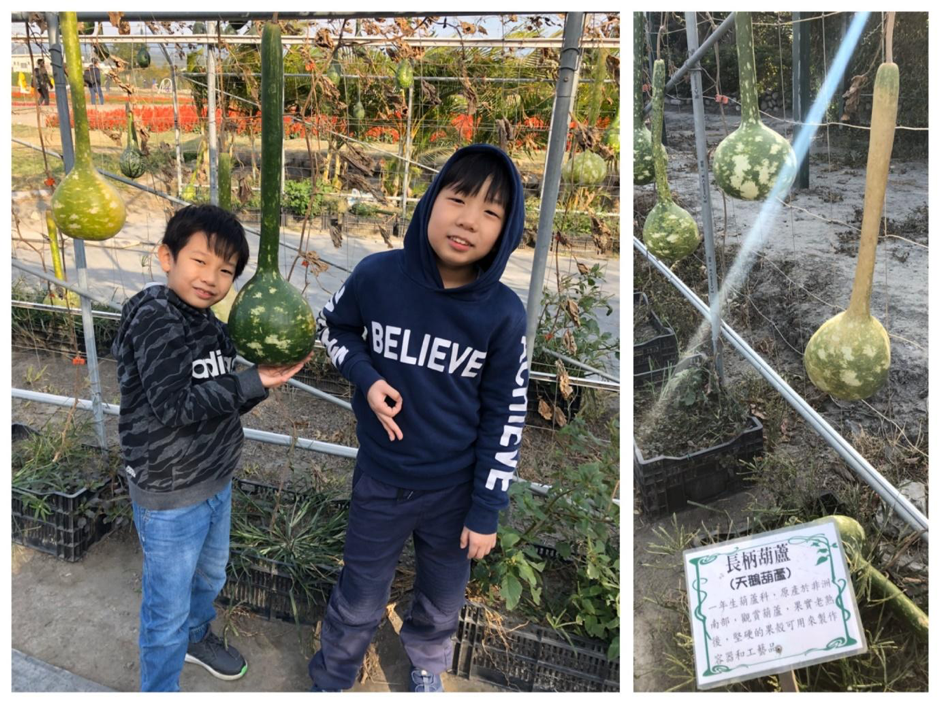 In the end, we spent about 2 hours exploring the flower market and snapping pictures of the vibrantly colourful landscape of flowers. It is definitely a fun and enjoyable place to visit with your family, including the kids as there is also plenty of space to roam around too.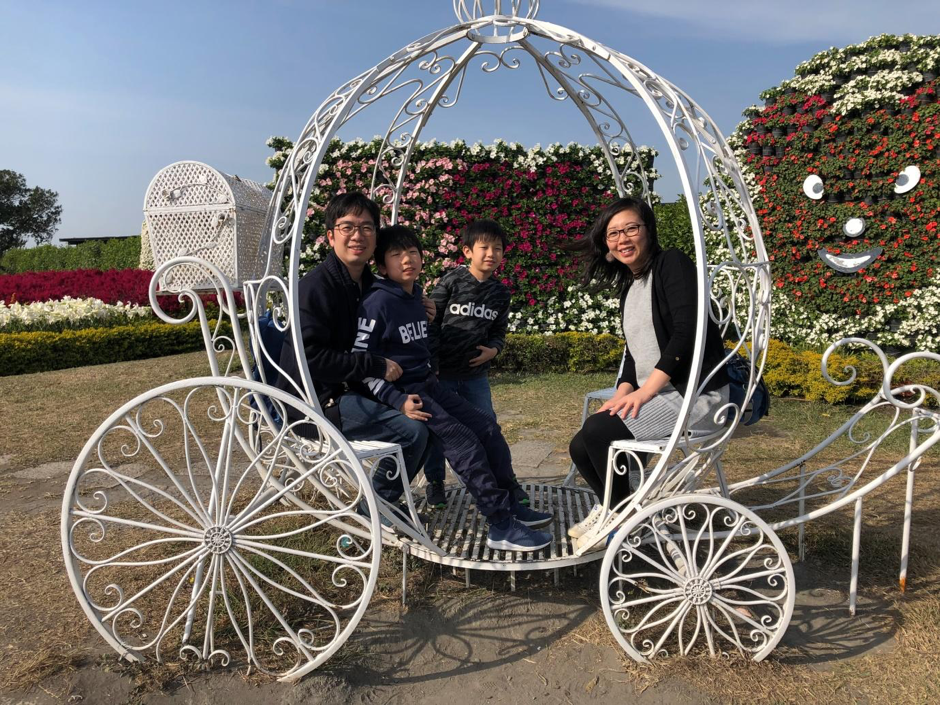 It has never crossed my mind that we would have such a wonderful time in a flower market. For your next holiday trip to Taichung, make sure to add ZhongShe flower market in your itinerary.
Zhong She Flower Market (中社观光花市)
Address: No.469-13, Sanfeng Road, Houli District, Taichung City 421, Taiwan
Opening hours: 8AM-6PM, daily
Admission fee: January-March: 150 NTD , April-December:120 NTD