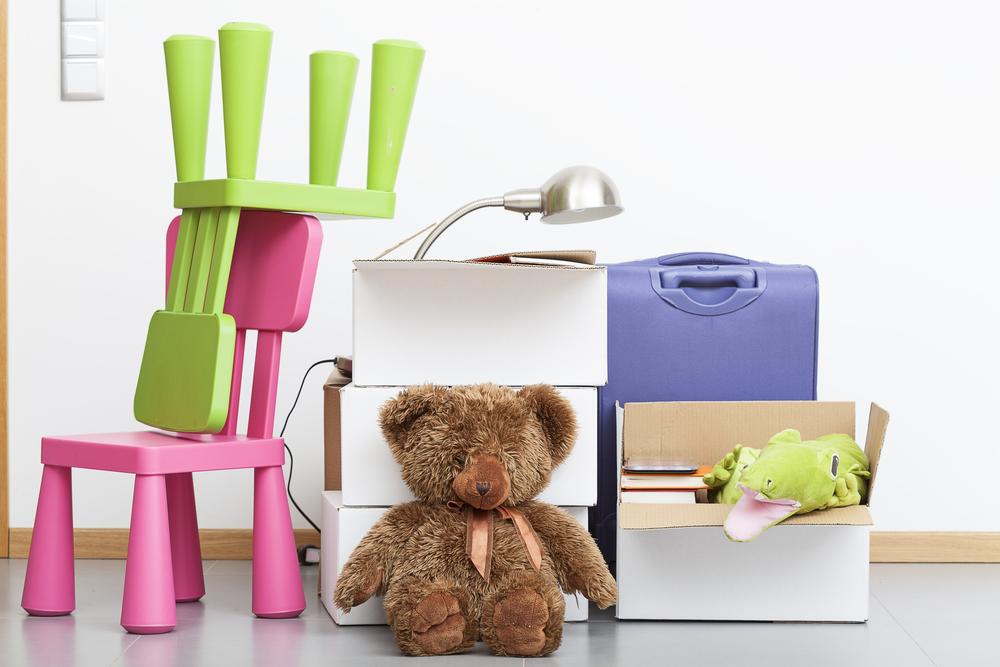 Singapore can be an expensive place to raise a family, and many are looking into the option of purchasing preloved items or goods that someone else has owned before. 
These items may have gone through light or heavy use, and some may even be in mint condition. Buying preloved items would often mean paying a fraction of the retail cost but in certain cases it may end up causing more worries or problems for you.
Here are some items that you should never buy preloved unless you understand the risks and have considered their safety aspects: 
1. Baby Cots
The first few items new parents will consider when they are expecting an addition in the family is the baby cot. As it can be quite a heavy investment, many would consider a second-hand cot. 
Bear in mind that cots that are more than 10 years old may have design flaws which could put infants in danger. Many other cots have also been recalled due to hazards such as lead paint and inadequate safety measures. 
When getting a preloved baby cot, you may not have access to information on the proper assembly of the cot. It is advisable to approach the retailer for a new baby cot that is safe for your newborn. 
2. Car Seats
Another item that you should never buy used is the car seat. While it is tempting to get a preloved one due to its cost, low costs do not always promise high value. 
Car seats have an expiration date which makes them unsafe to ride in after their life span is due. There is also no way to know if a car seat has been damaged before in an accident. Moreover, car seats do get worn out after a few years of use and would not be able to provide much comfort for your child if you are getting a preloved one. 
Sarah Tilton, the Child Passenger Safety Advocate for BRITAX Child Safety Inc., provided comprehensive information on Car Seat Safety in this article. 
3. Shoes
One of the more popular preloved items that many consider buying is children's shoes. Kids tend to grow out their shoes quickly so you probably would not mind purchasing used shoes or receive those that are passed down from another child. 
While babies and crawlers don't make full use of their shoes, the same could not be said for toddlers and older kids. General wear and tear result from everyday walking and running and with extensive usage, the inner soles of the shoes would have adapted to the original owner's feet. 
Wearing such shoes and poorly fitting ones could have a negative effect on your child's feet over time. 
4. Mattresses
Mattresses are easily the dirtiest thing in a bedroom and are definitely one of the preloved items you should never buy.
A preloved mattress could have survived spills from milk bottles, as well as accidental pees and vomit from a child. 
A used mattress could also harbour a great amount of dust, dust mites and old sweat. For the sake of your kid's health and hygiene, it is recommended that you get a new mattress instead of buying a used one. 
5. Stuffed Animals
Stuffed animals that your kids love are homes to dust mites which could cause problems for children who have allergies or any type of wheezing or asthma. 
In getting a preloved stuffed animal, you wouldn't know how long it has been with the previous owner or how long it has gone without a proper wash. 
Over time, these stuffed animals also get greasy and may be filled with bacteria and mould. Getting a new stuffed animal would be a better option. 
6. Bike Helmets
Helmets are designed to protect against brain injury in the event of that ONE accident. Hence it should be replaced after it had done its due. 
However, such damage isn't always obvious on the surface of the helmet and you might not be able to tell when you purchase it from the previous owner. Another consideration you should take is the fact that your kid could inherit someone else's hair oils, perspiration and possible lice with the use of the used helmet. 
With safety and hygiene in mind, it is best to purchase a new helmet for your child. 
7. Wetsuits
Thermal wetsuits are great for keeping children warm in the water especially during the cooler months. 
As with swimsuits, they are not supposed to be washed in hot water or subjected to dryer heat. Hence, you cannot determine how clean the wetsuits are. Since they are worn next to the skin, it is unhygienic to wear one that is used by someone else previously. 
Another point to note is that the neoprene from which most wetsuits are made will degrade over time without any changes to its appearance, hence defeating the purpose of getting a preloved one to keep your child warm in the water. It is best to get a new one for your child. 
8. Toys
The last of the preloved items that we recommend never to buy are toys and we are specifically referring to toys that have been around for years. These toys could cause risks to children, according to a study done by Tim Newman on Medical News Today. 
They could contain toxic elements and could be harmful especially when young kids tend to put them into the mouths and chew them, creating an undesirable reaction in the stomach. There have been cases of toys that have been recalled over the years. Enterprise Singapore provides an updated list of toys that are recalled.