Studies have shown that children nowadays spend an unhealthy amount of time looking at screens rather than enjoying outdoor activities. It is a worrying trend for every parent and so it is important to allocate time for kids to get some sunshine and embrace nature, especially during school holidays.
Yilan, a city in Taiwan well known for its rolling mountains, lush nature walks and kid-friendly farm activities, is a great holiday destination for families who want their children to get back to basics and turn them into nature lovers. We took our 2 boys to visit two farms and though they are not huge but I can guarantee the fun-filled activities at both the farms are enough to keep any kid occupied and entertained for hours
E-Long Goat Farm (Yilan Goat farm)
 The most convenient way to get around in Yilan is to hail a taxi because transportation is pretty limited. We hired a taxi for a day trip that cost around NT$3000 and it is definitely worth every penny as the friendly driver can be your personal tour guide and bring you around the city for great food and places.
Upon arriving at the entrance of E-Long Goat Farm, we were greeted by a signboard that told us to deposit the entrance fee is NT$30 per person into a tin box.  My boys looked on in amazement that there was no gatekeeper and it was a great opportunity to teach them the good value of honesty. Along the way, we saw a row of cute, colorful letterboxes where you can post letters or postcards to your friends and relatives but I was not sure if it really worked. There was a pond in the heart of the farm with a paddling of ducks swimming gracefully around it. Various domestic farm animals could be seen roaming freely while some were housed in an enclosure. We could see a quaint café nearby selling animals feeds and souvenirs.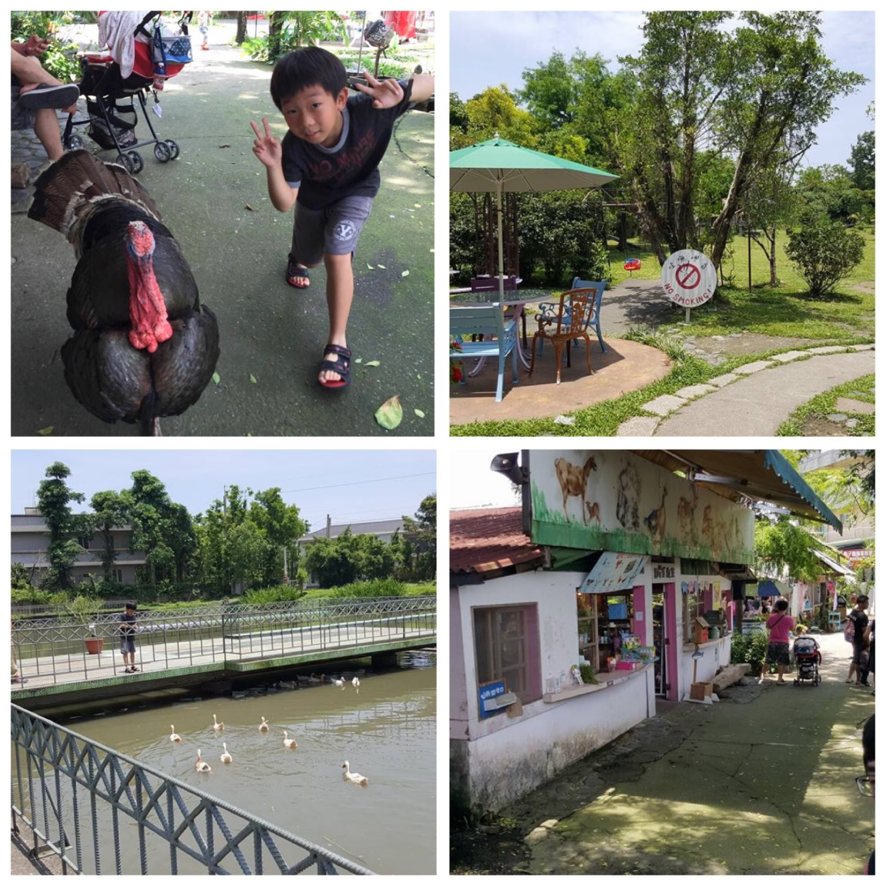 My boys started their adventure by trying their hands-on fishing. They found joy and challenge in scooping up the little fish as they were quick to swim around skillfully to avoid the net. After that, they were drawn to the talking parrot on the stand and spent time coaxing her to mimic their words while feeding them. Then out of nowhere, my younger one caught sight of a turkey appeared beside him and the look of apprehension was evident. Surprisingly, the elder one came to his rescue and attempted to get near it and I quickly snapped a picture.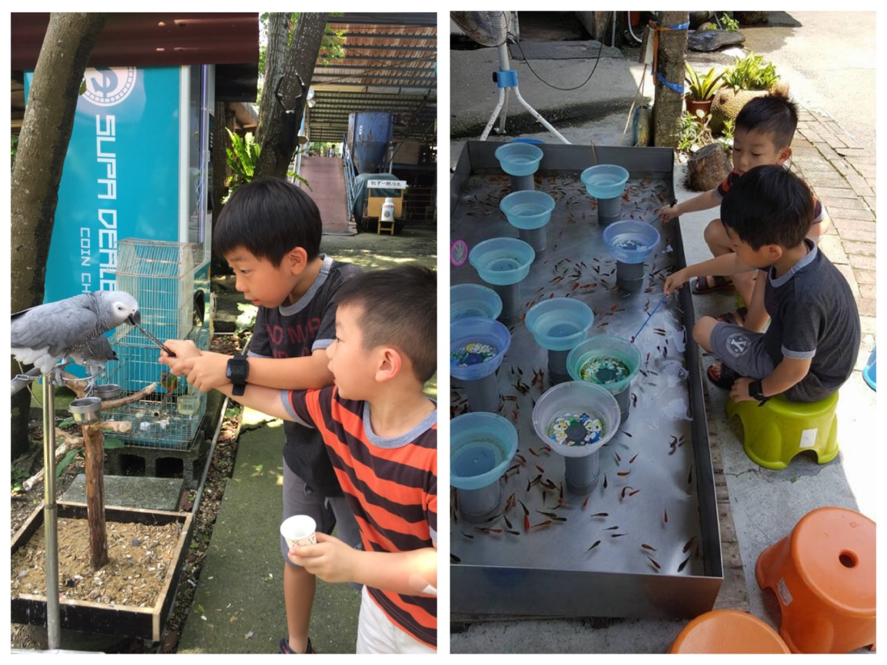 We ventured further in and to our delight, a litter of cute piglets was squealing and scampering around playfully in their pen. We bought bottles of milk to feed the ravenous piglets and they gulped down the milk as if they had not eaten for days (one bottle cost NT$30). After all the feeding, most of the contented piglets returned to their little house for a good siesta. It was cuteness overloaded.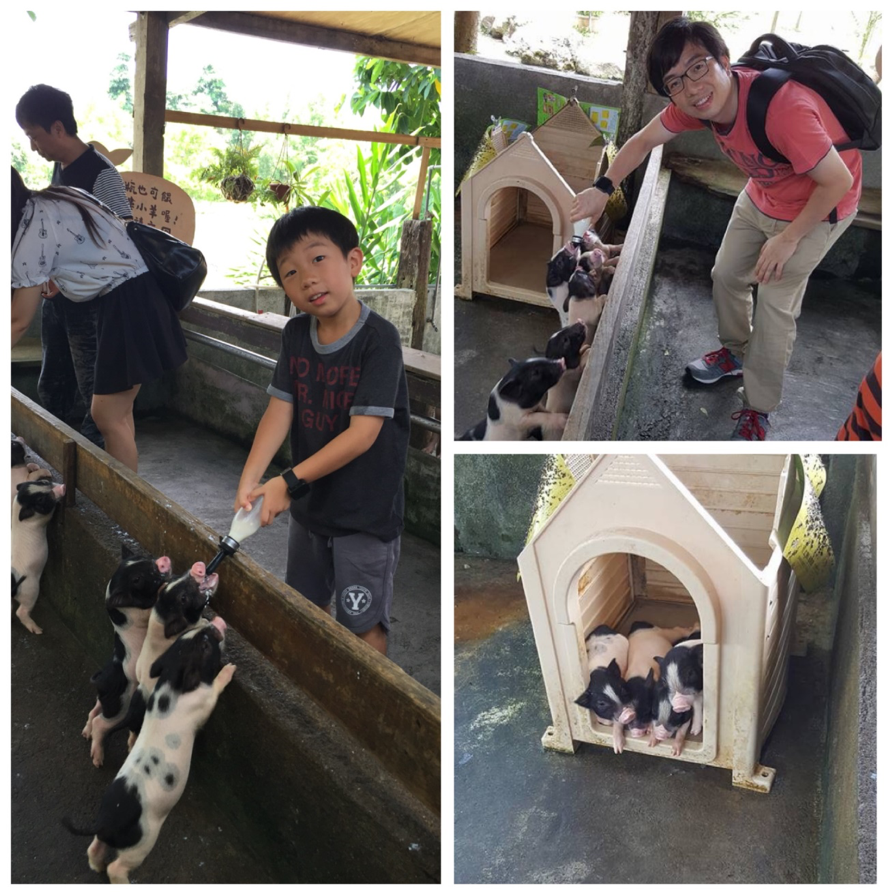 The last section of the farmhouses the goats and my kids wasted no time to feed them with a bunch of grasses priced at NT$10 each. Most of them were friendly but hungry while the bigger ones seemed to be slightly aggressive and my boys took the initiative to keep a comfortable distance while feeding. Overall it was a fun and memorable experience for the boys.
Address: No. 17, Lane 239, Changchun Rd, Dongshan Township, Yilan County, Taiwan 269
Opening Hours: 9 to 6 pm daily
Phone: +886 3 956 7724
Liya Duck Farm
Liya Farm House came up with a very good business concept. The owner rears duck for a living and so he has transformed his own minus(house) into a tourist attraction by letting tourists and local students to experience how a duck business is run and at the same time provide a good environment for everyone to get up close and personal with the furry creatures.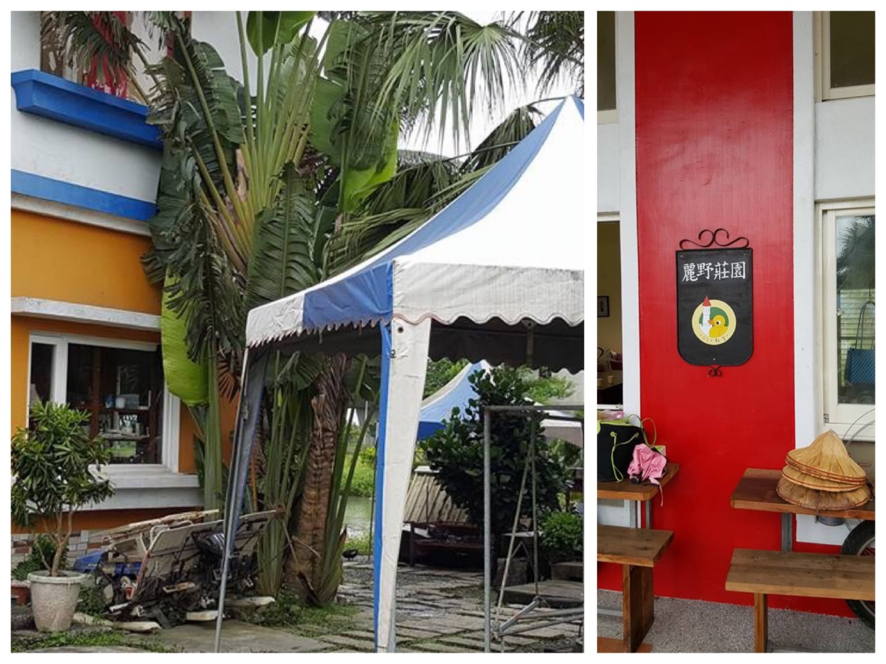 The entire session is pretty educational and costs NT$180 per person and it is an hour and a half long. The session includes the following: Playing and feeding both the duckings and ducks, exploring and identifying the breeding place of ducks' eggs, picking duck eggs and preparing Duck Omelette on your own.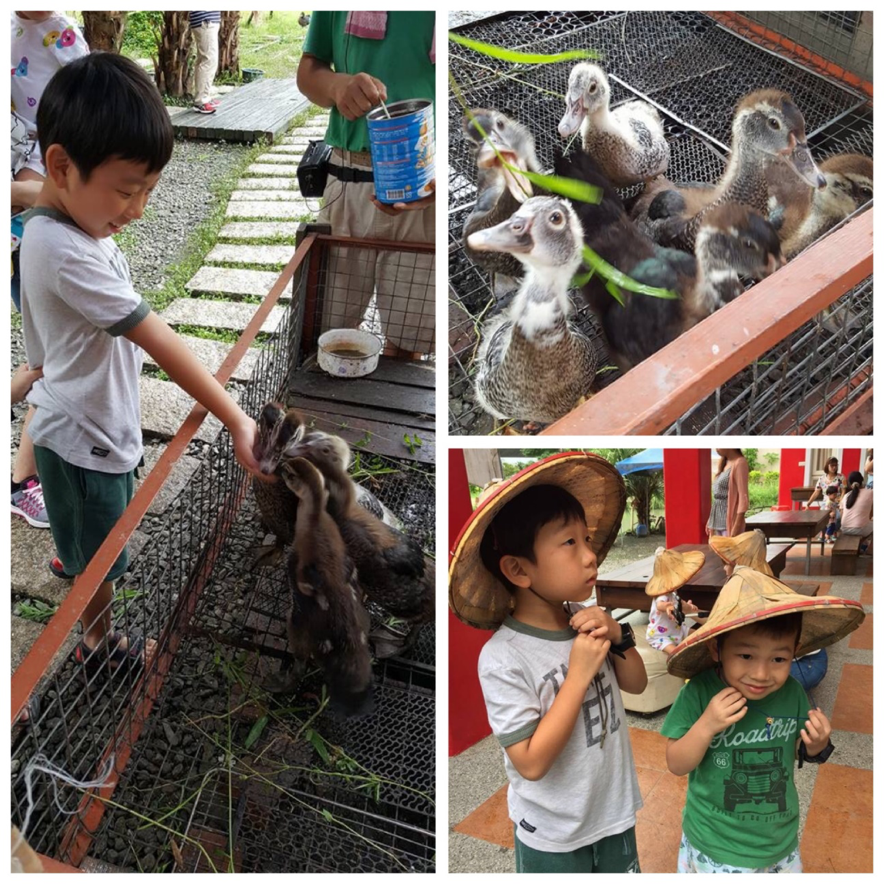 The owner showed his passion and enthusiasm in this business by explaining everything in detail at every stage of the demonstration. The ecstatic look on my elder boy's face said it all when he was feeding the hungry duckings. He described the feeling as 'delightfully ticklish' and I agreed. However, my younger one was apprehensive and tried feeding just for 2 seconds and backed out. He ended up just patting their heads.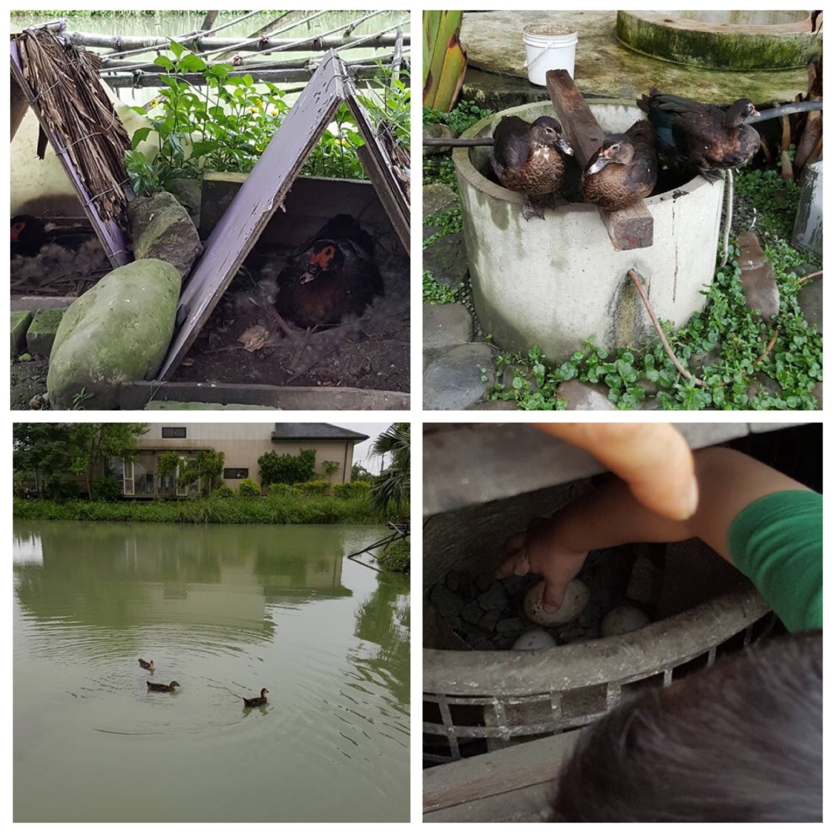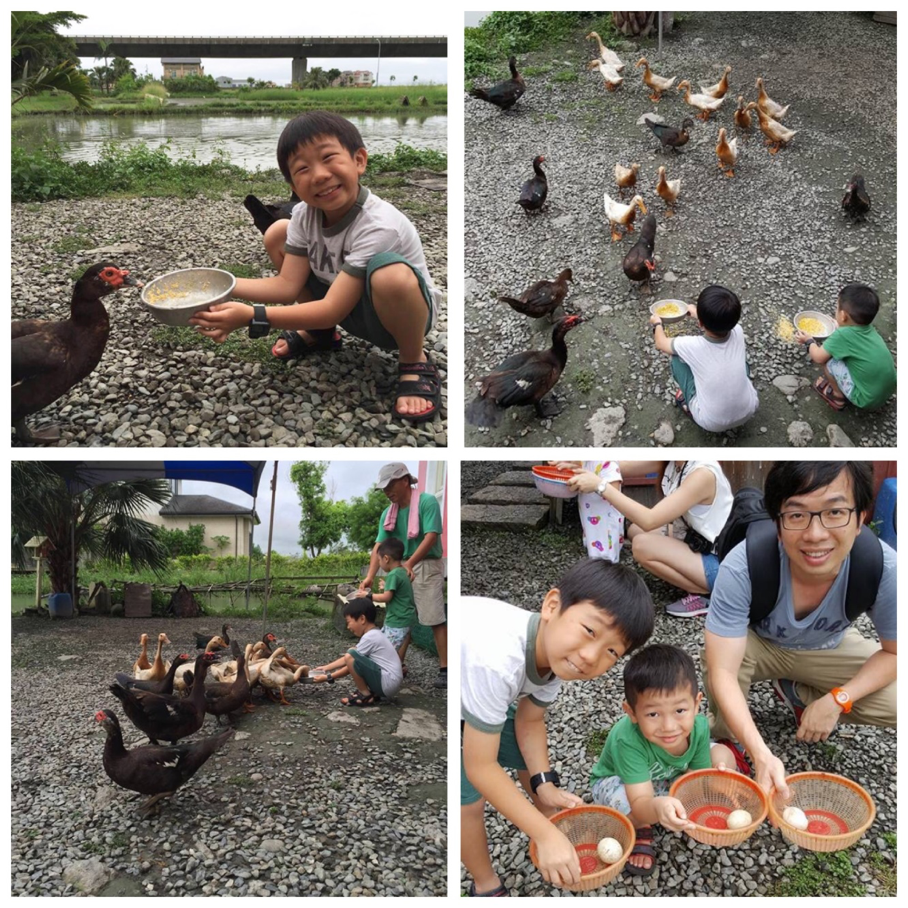 We listened attentively to the owner's presentation at each stage as we toured around the farm, and my boys enjoyed the adventure very much. The last stage was rather interesting and hands-on where my wife and boys tried to whip up a duck omelette together with guidance from the owner. My boys surprisingly enjoyed preparing the food as they helped to beat and mix the ingredients together. The elder one also tried his hands on cutting the omelette in equal portions.  Indeed, the aroma of the sizzling duck omelette was simply irresistible that left us drooling and we devoured it in no time. The owner ended the tour by making a kind of local ice shaving desserts for us to enjoy.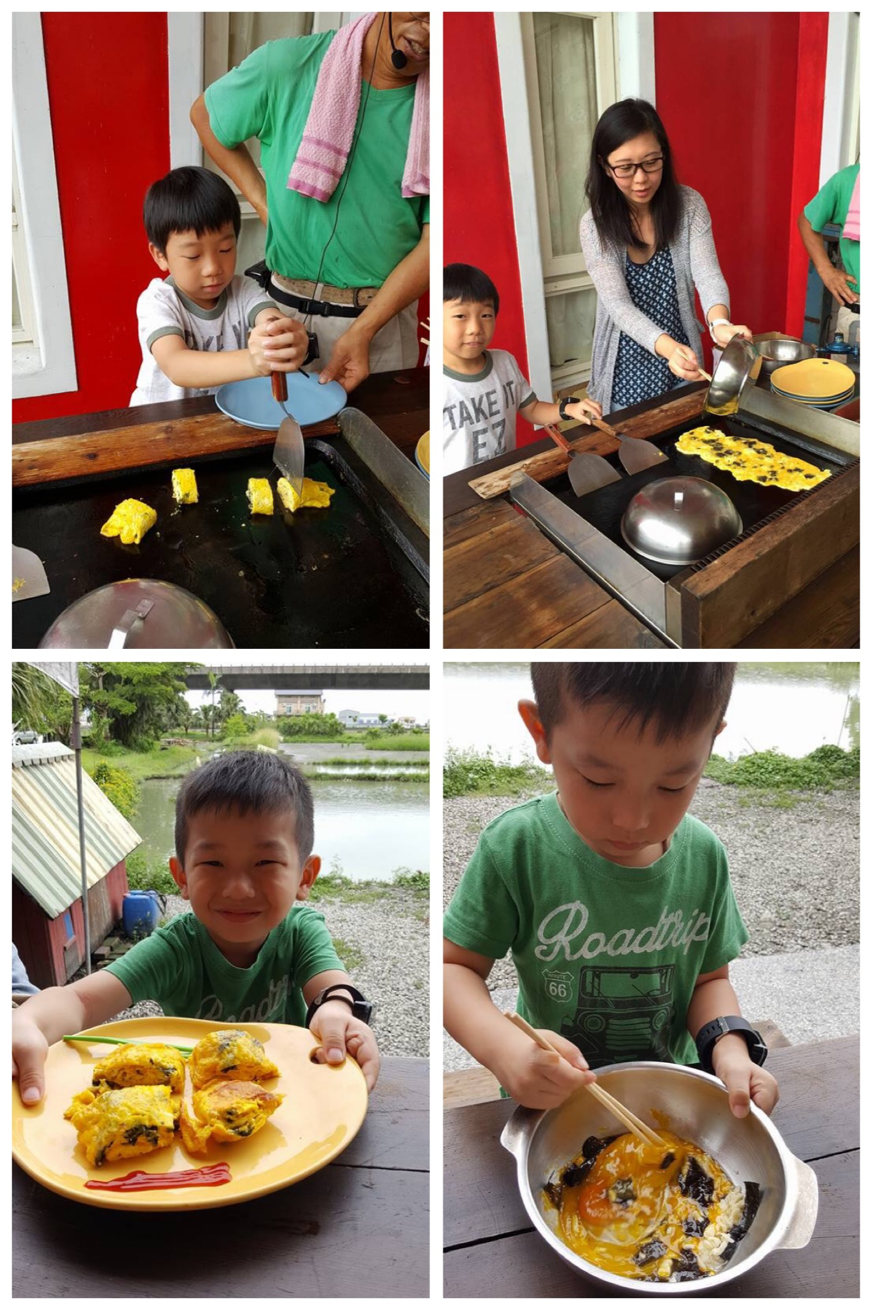 The overall experience at Liya Duck Farm was truly enriching and enjoyable and it is an awesome tourist spot for great family bonding with your kids. I highly recommend every family to visit when they plan to holiday in Yilan.
Address: No.88 Liming First Road, Yilan City, Yilan City 260 Taiwan
Opening Hours: 9 to 6 pm daily (Booking needed)
Phone: +886 3 9371478
Line ID: liyainn
Also Read: