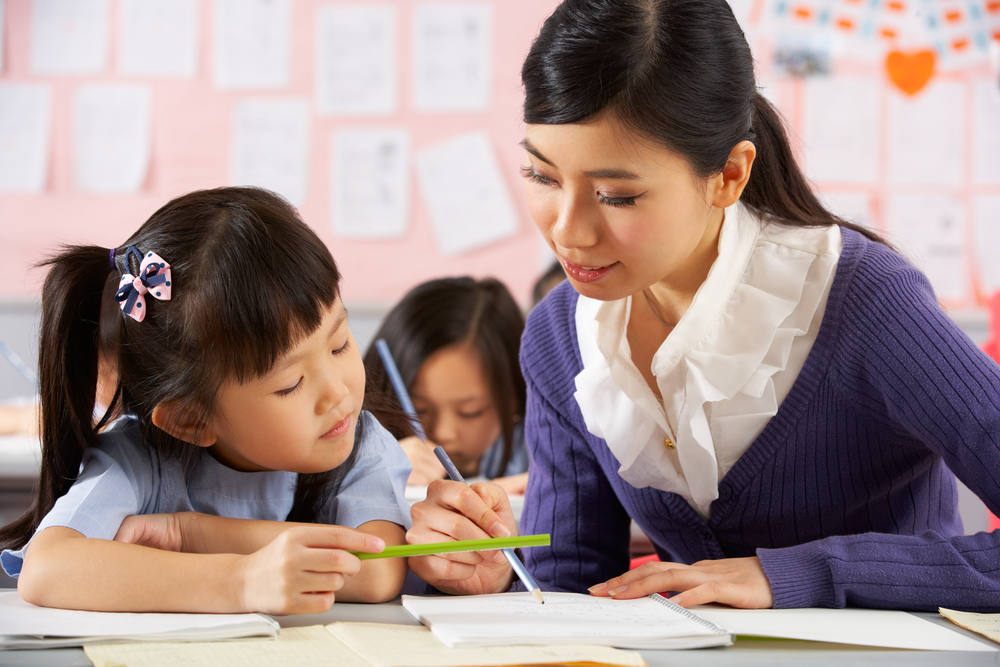 Every parent wants their child to be ready when they enter primary one. However, the worry that they might not be prompts many to enrol their kids in P1 preparatory classes.
These classes are specially designed for preschool children to help the young students bridge the transition between the kindergarten and primary one curriculum. The main objectives of these classes are to strengthen the foundation in the basic skills required, develop an interest in learning and help to reduce the stress and burden when primary school starts.
P1 preparatory classes are usually targeted at children between the ages of 5 and 7 years. The class size is typically kept small so tutors can pay individual attention to preschoolers with different learning styles and standards. 
Parents enrol their kids in preparatory classes for many reasons. For example, they might have a child who is reluctant to converse in Mandarin and requires coaching in this language. Others enrol their preschoolers to ignite the passion for learning or acquire confidence in the subject before they start formal school. 
What is Covered in P1 Preparatory Classes?
British Council
This is a preschool programme that serves as a preparatory class for primary school. The class prepares your child in English, Mandarin, Numeracy, Creativity and Social Studies. The fees for this preschool course are $2840 for the morning session and $2590 for the afternoon session. Each session is 3 months. 
More information HERE. 
MindChamps Reading & Writing Programme
Help your child to develop genuine interest and excitement to read. The class ensures that your child masters the full suite of eight essential skills of reading required by MOE and helps your child understand the meaning and context of each word through their Integrated Phonics approach. 
Contact the centre you are interested in for the fees. More information HERE.
Read also: How Helpful are Assessment Books for Primary School Children?
Preparing for Primary One Chinese 
Berries World
The K2 to P1 Chinese Preparatory programme is a 1hr and 45 mins class that helps to strengthen your child's Chinese reading ability through stories that carry interesting illustrations. They also develop your child's analytical and oral skills by using cartoons and pictures. 
Your child will learn essential Hanyu Pinyin, idioms, sentence structures and comprehension that meet the primary one standard. More information HERE.
Han Language Centre
This enrichment provider offers pre-primary programmes for children 4 to 6 years old.  1.5-hr P1 Hanyu Pinyin Preparatory Class is available at their Ang Mo Kio branch only.
The class costs $210 for eight weeks, plus a $20 registration fee. More information HERE. 
Mind Stretcher
The P1 Chinese Preparatory programme is designed to ease students gradually into an academically-focused environment, with a focus on strengthening their foundation in the Chinese language.
More information HERE.
Mixture Classes
The Learning Lab
Helps your kindergarten child get ready for primary one with their English and Mathematics programmes that focus on developing key reading, writing and speaking skills and laying a strong foundation in concepts and heuristics respectively.
Lessons are weekly and last an hour and 45 minutes. More information HERE.
EduFarm
Check out their weekly 1.5-hour P1 Preparatory Programme in both English and Maths where they familiarise your child with the primary one English and Math syllabus and provide the necessary skill set to tackle the questions.
Fees are $240 for 12 lessons (inclusive of course materials). Registration costs $10. More information HERE.
LEAP SchoolHouse
This enrichment provider offers a five-month-long P1 Preparatory Class in English or Mandarin.
The fee is $144 per 14 weeks for one subject, or $264 for two subjects. Other charges include a $20-registration fee and a $100-deposit that is refundable upon completion. More information HERE.
Mind Stretcher
The P1 English and Mathematics Preparatory (K1 & K2) programme is designed to bridge the gap between kindergarten and primary 1 with structured coursework to gradually expose the young scholars to the demands of Primary 1 and 2 syllabi for English and Maths. 
More information HERE.
Read also: Tried-and-Tested Tips to Keep Track Of Your Child's Progress in School With No Exams
Primary One is an important milestone. We wish you all the best in preparing your young scholar for the next leg of their educational journey.