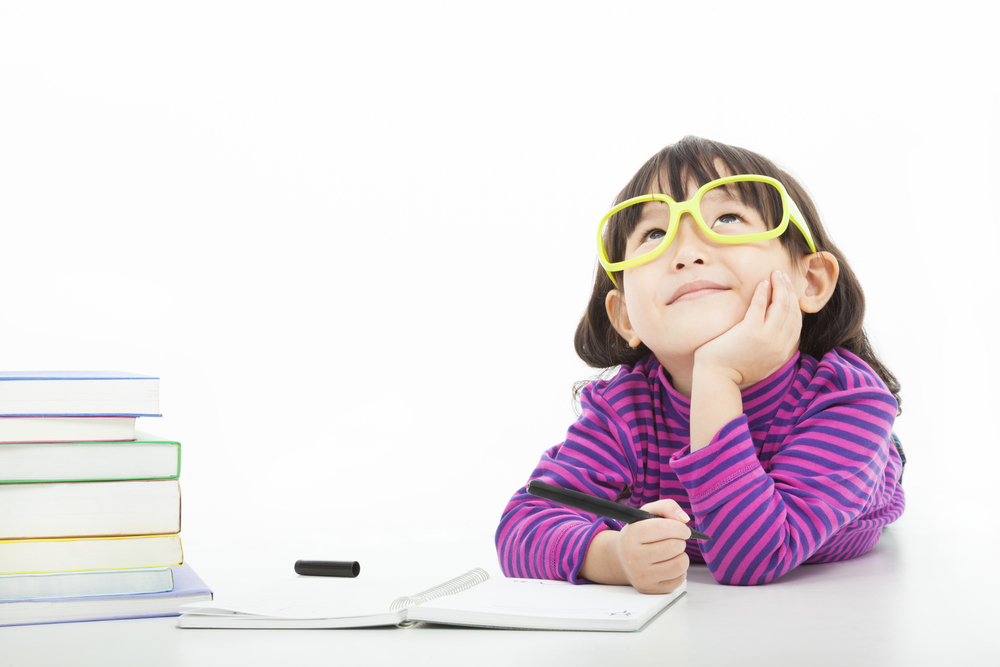 Parents of lower level primary school (p1-p3) children who have yet to start tuition classes find assessment books helpful for additional practices and revisions. When they reach upper primary levels (p4-p6), most of the children are enrolled in one or multiple tuition classes. Hence, assessment books are part and parcel of a primary school kid's life.
Parents buy assessment books for various reasons. Some opt for assessment books in lieu of tuition classes because it is a cheaper alternative to tuition and more time-efficient. They also buy assessment books to supplement their child's learning such as building vocabulary or as targeted practices for challenging subjects like mathematics. 
Ms Ong Hui Juan, who sells assessment books online through her company OpenSchoolbag, shares that "primary school pupils typically each have seven assessment books at a time". This is based on a poll conducted on her customers' buying trends. According to the poll, parents confess that only 60 percent of these assessment books are completed, with some reporting completion rates as low as 10 to 15 per cent.
"This could imply that parents may be over-preparing. They think that their children can finish these books, but in reality, there is no time," said Ms Ong.
That begs the question: are assessment books for primary school helpful to students? 
The answer might differ depending on who you ask. For parents who send their kids to tuition centres, additional assessment books may not be necessary. However, for those who do not believe that tuition improves their children's grades noticeably, assessment books may help mitigate the learning gap for their primary school children. 
When are assessment books necessary?
With schools cutting down on examinations across different levels in an effort to reduce academic stress on our young students, do we still need to supplement our kids' learning journey with assessment books?
The answer lies in your child's academic aptitude. If your child is getting results that is satisfactory, additional assessment practices may not be necessary. However, parents who wish to boost their child's academic foundation may choose to do otherwise. 
Weaker students who are struggling in school may find assessment books helpful to achieve their academic goals. Here are a few examples where assessment books might be beneficial for your child:
Your child needs the additional exercises to grasp the concepts.
Your child does not have tuition and needs the extra practices 
Your child is bored at school and needs the extra challenges.
Read also: Exam Stress in Children: Warning Signs and Tips to Manage
Tips for picking the best assessment books for primary school kids
Before you rush out to buy more assessment books for your child, do note that not all assessment books for primary school are the same. There are good assessment books that cover comprehensive content and not so good ones that barely cover the basics. 
Hence, it is imperative to choose the right ones that meet the needs of your child to improve the grades. Here is a quick guide on how to pick the best assessment books for your child.
1. Choose to buy quality assessment books
The contents in the assessment book should match the current syllabus of your child's school year. Check that the practices are designed to mirror the ones your child will take in his/her examinations so that they are accustomed to the exam format. 
2. Know your child's standard and progress in school
Understanding the development stage that your child is at will help you determine the kind of assessment book he/she needs. Does he need more drills or better understanding of the concepts?
3. Buy books that are relevant
Do not overwhelm your child with too many assessment books. Buy only the ones that will help her to study better. If necessary, ask your child's form teachers for recommendations.
4. Are guides and answers provided?
The best assessment books for primary school will also offer answers with explanations for self-evaluation. Some Mathematics assessment books have answer schemes that provide solutions to explain how to solve that will help your child understand his/her mistake during the review.
5. Check against your child's learning needs
Pick assessment books that addresses your child's learning obstacles. Does he make careless mistakes all the time? Is she struggling to understand the concepts in school? Does he/she always run out of time during tests? 
Having identified the problems that prevents your child from scoring well in his/her exams, you can choose from the following choices the assessment books that matches your need:
Topical Practices to focus on topics that your child is not proficient in and offer exercises/drills in that area.
Skills-Based Practices to improve on their abilities to read/comprehend, or how to answer properly in their science and mathematics papers. 
Topical Summary and Explanation helps your child who is struggling to understand concepts with better explanations and short, quick revision preps before their exams.\
Mock Examination Papers to help your child practice finishing their paper on time.
6. Look out for the year
For PSLE assessment books, buy the ones with a large star or circle on the corner of the book that indicates the year.  
7. Take your child along to choose the assessment books
And finally, bring your child with you to the book stores to buy the assessment books. Involving him/her in the selection process gives your child some autonomy over the task of doing the assessments and might even give him/her the motivation needed to do the tasks willingly.
Read also: Does your child need tuition in Singapore?
Remember that assessment books are a means to an end, that is, they are tools to help boost your child's confidence to sit for the exams. At the end of the day, it is still your care and attention that will help your child excel in their academic journey.