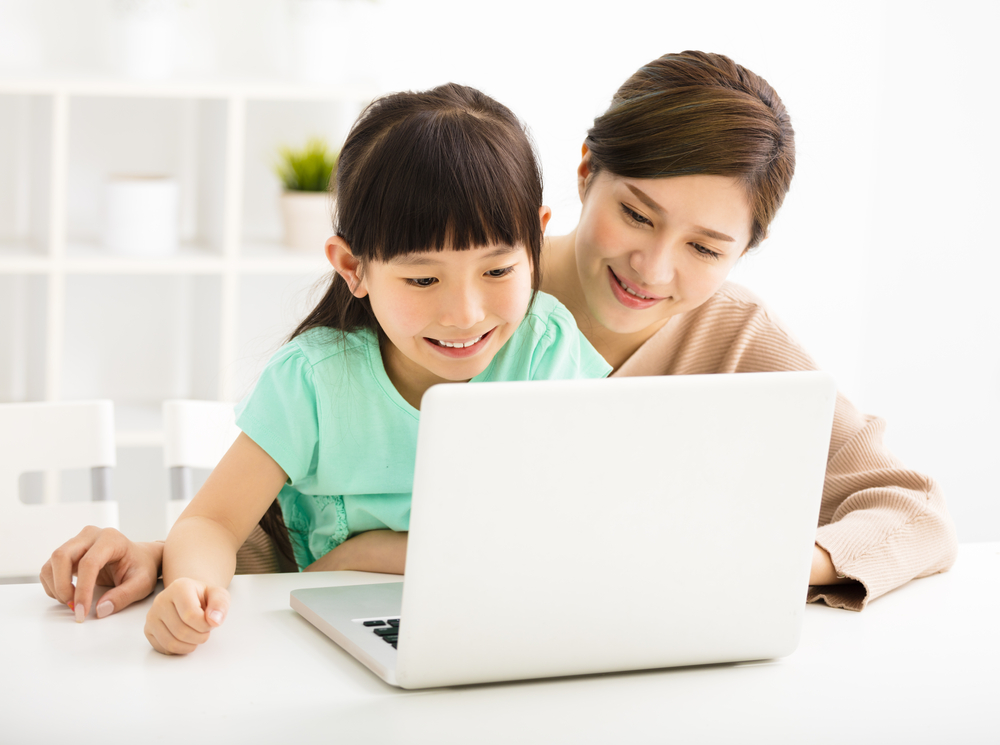 As part of additional safe distancing measures in light of the COVID-19 pandemic, the Ministry of Education (MOE) rolled out home-based learning (HBL) on 1 April 2020 for all primary and secondary schools, junior colleges and institutes of higher learning in Singapore.
According to MOE, this move was meant to prepare parents and students for more days of home-based learning if and when required. However, as the number of infected cases surged to an all-time high in the days that followed, a series of "circuit breaker" measures were announced by Prime Minister Lee Hsien Loong on 3 April 2020.
Naturally, one of the measures includes the fact that all schools will now move to full home-based learning from 8 April to 4 May 2020 (tentatively) to curb the spread of the virus.
From the onset of the "trial" phase of home-based learning, parents of school-going children had plenty of questions about how to go about this to make things work without disrupting the learning process.
With that, the MOE came up with a Parent Kit to share some guidelines and tips for parents to make the most of their children's home-based learning journey. 
Does my child need to spend the whole day on the computer?
That's the first impression most mums and dads have upon hearing the plans for HBL, but the MOE has debunked this myth by setting the facts straight.
HBL can take the form of one or more of the following modes of online study:
E-learning (e.g. online assignments through the Student Learning Space – or SLS, or other online learning platforms)
Emails (This includes notes and worksheets from teachers sent via email)
Hardcopy assignments (This includes worksheets given by your child's teachers or textbooks used in school)
Every school would have a different plan, which is based on the needs of its students.
I only have 1 internet device. How do I manage to have all my children to do HBL on the same device?
Not to worry, your child is not required to use an internet device at all times! After all, too much screen time is definitely not a good thing.
Each child's HBL will only occupy him/her for 4 hours (primary school), 5 hours (secondary school) and 6 hours (junior college/centralised institutes) daily. Your child's teachers will also provide him/her with sufficient time to complete the online work. In the meantime, you can take this opportunity to teach your children about the value of taking turns!
I do not have an internet device nor an internet connection at home. What should I do?!
Schools can assist students who are in such situations by loaning them a device and assisting them with the availability of internet access at home.
Great! Now I need to take over the role of teaching my children at home – on top of having to work from home. 
Don't worry, you are not expected to take over the role of your child's teachers. Instead, you can take this chance to support your child in learning independently at home.
Do encourage your child to check in with his/her classmates and teachers if she/she does not understand the assignments. For younger children, you may need to supervise to some extent (e.g. reminding them and ensuring that they stay on task), but do allow your child to attempt assignments on his/her own. 
Tips to support your child in home-based learning  
Here's what you can do to prepare your young learners for his/her HBL experience.
Ready, steady, go!
Designate and set up a conducive study station for learning, such as the dining table or study desk – but stay away from where your child sleeps. Remember, we want to minimise distractions.
Check that your child has all the tools and platforms ready for HBL, such as:
Get your child to do a trial run in accessing the online portals that the school will be using (e.g. SLS) and ask him/her to jot down the login details.
The HBL timetable and relevant materials
Ensure that your child is aware of the schedule and that he/she brings home the materials. Arrange the study materials in the study area for easy access.
Teacher's contact for HBL enquiries
Find out what your child's teachers preferred mode of contact is. Do note that they are not required to share their mobile numbers with you.
Work out a daily schedule
Unlike the structured learning environment in school, you may not be able to supervise your child at all times, especially if you are working from home during the circuit breaker period. 
With this, it is important to establish a daily schedule for your child which outlines specific timing for the various activities. 
Some examples of activities to include are:
Study/homework time
Rest times
"Recess" time 
Short breaks (This is recommended after your child has completed an activity or task)
Recreational activities (This can include reading, art and craft, or exercise)
Screen time (Set a time limit for your child to enjoy his/her favourite games, videos  or to catch up on social media – within boundaries, of course) 
Check in with your child
Just as how you make it a point to ask your child about his/her day in school, keep up with this good practice even now when he/she is on HBL. This helps to give you insights on how your child is coping and what he/she thinks about this whole new learning experience.
Some questions you might want to ask are:
How was his/her day?
What did he/she learn?
Were the tasks difficult or manageable?
Would he/she need to tweak the learning area or routine?
What else can you do to support him/her in the HBL journey?
Read also: 10 Recommended Home-Based E-Learning Apps for Primary School Students
The home-based learning system may be new to most of us, but by working closely with your child and his/her teachers, it is possible to make the most of this learning experience amidst the current situation.
We hope that this comprehensive guide will help you navigate through the process in the weeks ahead as all of us mums and dads embrace this change to our children's education journey to keep them safe.
The information in this article was adapted from the HBL Parent Kit by the Ministry of Education.