It has been close to a decade since Children's Cove Preschool first entered the preschool scene in Singapore, and over the years, the preschool has been nurturing little ones with quality and enriching programmes.
With their commitment to providing a holistic learning experience during the preschool years, the focus of the curriculum centres on instilling a love for learning in children.
Curious to find out what and how exactly do kids learn at Children's Cove Preschool?
Here, we outline some of the lessons and learning themes that take place on a typical day in the preschool.
Learning is made fun – and hands-on!
When it comes to teaching and learning, the team at Children's Cove Preschool is continuously seeking new ways to make this process fun and memorable for the kids. Examples of this can be seen through the following learning themes that are applied across all preschool levels.
From farm to table
The core of the "From farm to table" programme lies in showing children the connection between the food we eat and where they all came from.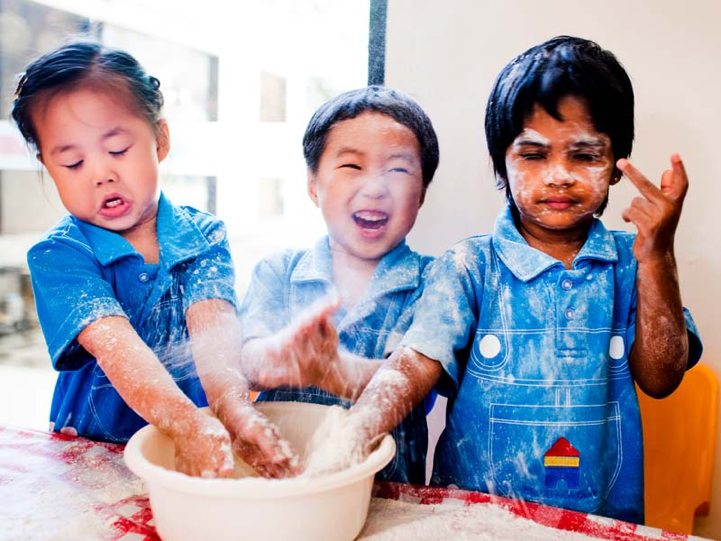 By teaching kids the origins of their food and the farm to table process of fresh foods, they will learn to appreciate how different edible plants provide colours to our meals and nourishment to our bodies. This programme features a schedule that alternates gardening and cookery lessons where kids get to dig into the soil to harvest some ingredients for cooking.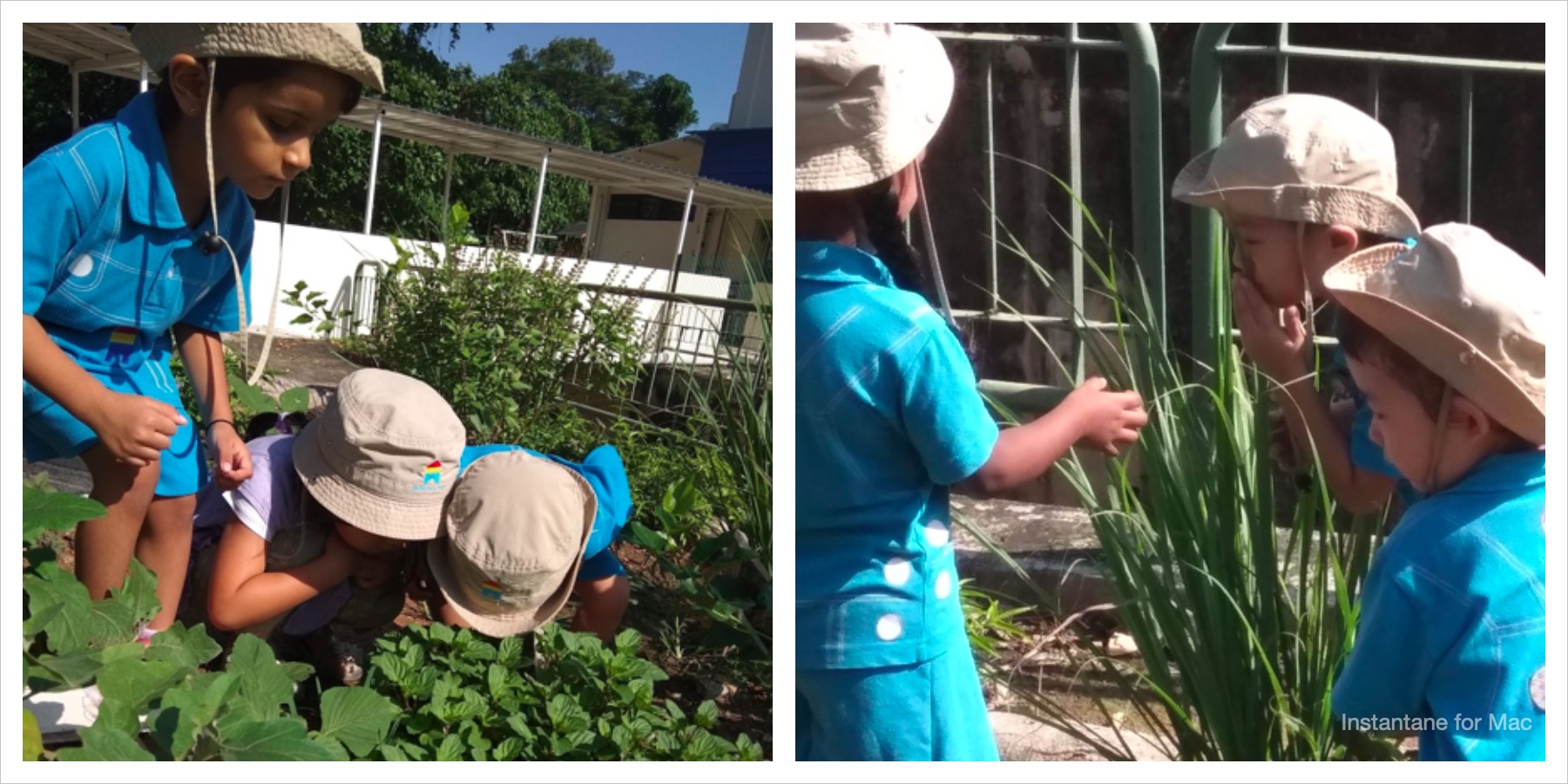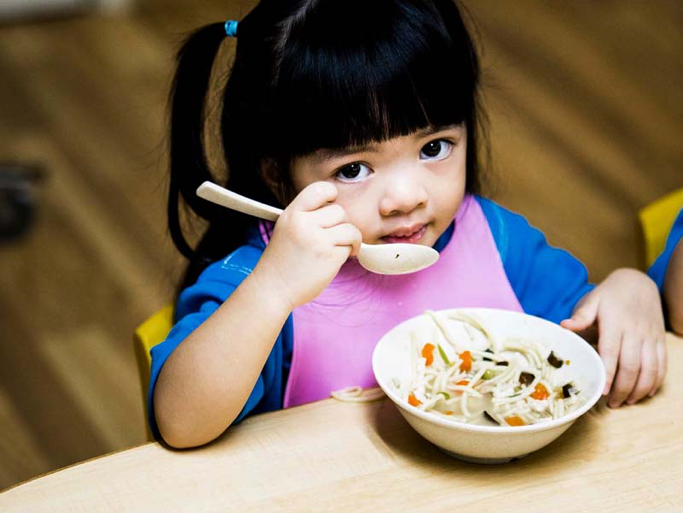 Rhythm, Rhyme and Repetition
Music is the core of the Rhythm, Rhyme and Repetition programme at Children's Cove Preschool. Using music allows teachers to repeat information to children and make the learning process fun. After all, practice makes perfect as it helps our brains to use networks to store and retrieve information.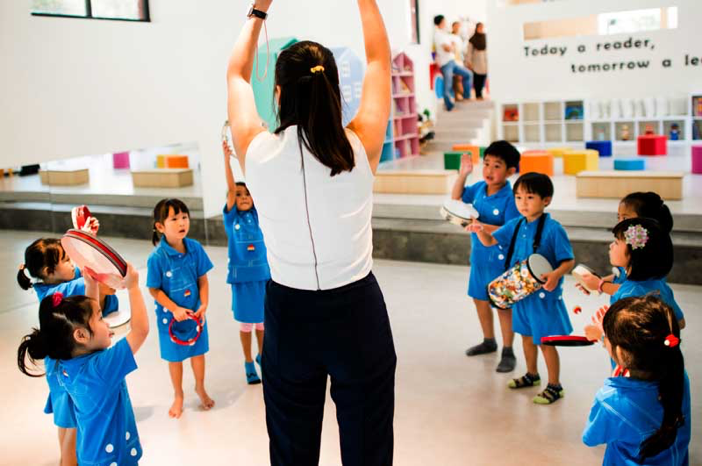 This programme is executed with a library of thematic music with classic tunes to complement the Children's Cove Preschool's curriculum at every level. To date, the teaching team has seen great improvement in the children's abilities to retain new knowledge in creative ways.
Wordless Wonders
This innovative programme helps children strengthen their aesthetic and creative expressions and build their language and literacy skills.
Kids at Children's Cove Preschool are introduced to a library of "wordless books" to train them to think out of the box without the stress of reading. Unlike traditional reading approaches, the focus is shifted away from words to the imagination as young readers are challenged cognitively based on the rich illustrations from these books.
Through this programme, the preschool has helped kids, including those with dyslexia, to develop the confidence to pick up a book to read independently. Children are exposed to a wider range of literature, which cultivates a love for books in them.
 Preschoolers learn to appreciate art
Art appreciation is a good way to understand the history behind the artwork and the period from which the piece originated. This stimulates thought and analysis, provokes one to look past what meets the eye and opens our mind to the views of others.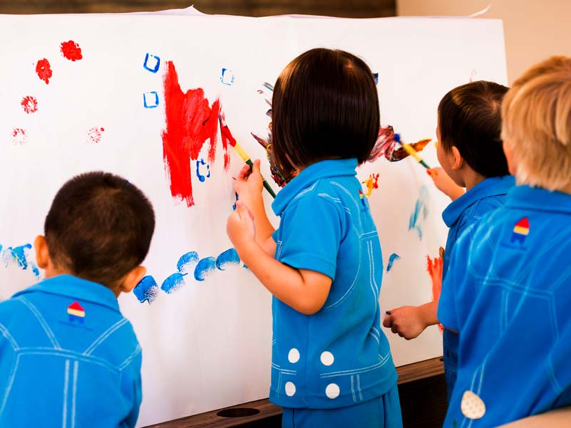 Children from N2 to K2 levels at Children's Cove are exposed to the work of the world's greatest artists, such as Jackson Pollock, Henri Matisse and Frida Kahlo. Here, they will create their own masterpieces, taking inspiration from famous pieces created by great artists.
The best way to learn Chinese is through cultural immersion
To nurture a love for learning Chinese from as early as possible, Children's Cove has put in place their own Chinese Cultural Immersion programme which introduces kids to the rich Chinese literature and history.
Offered to children from N2 to K2, the learning scope includes two carefully curated Tang poems with good character qualities and moral learning each term. Kids will be taken through the moral story of the poem through games, dramatisation and discussions.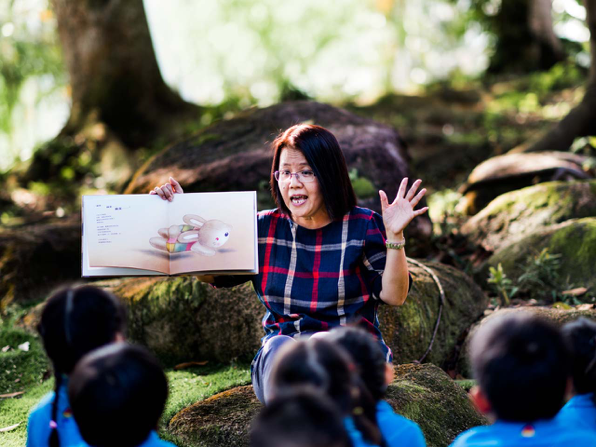 To reinforce their learning of the poems, they will then work on activity sheets that covers the recognition of Chinese characters and the practice of Chinese character strokes to build their penmanship.
Inspiring curiosity in the littlest ones
For the younger kids in PG and N1, the focus is on exposing them to new experiences as they pick up new skills that are crucial for their development. This is largely done through repetition and reinforcement from their teachers.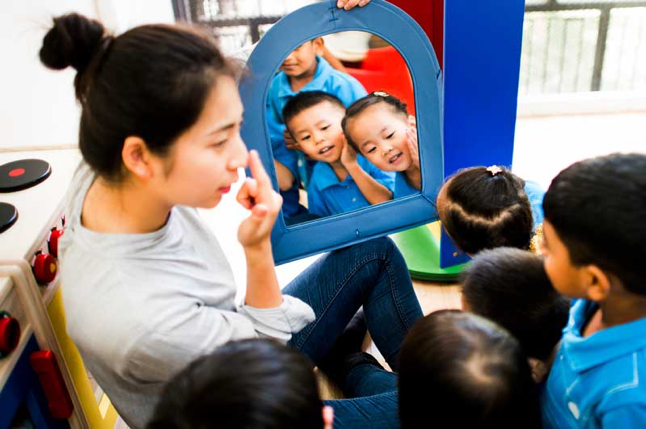 To develop their listening and speaking skills, the kids in this age group participate in "Show and Share" where they will bring in common items from home to show and share with their friends and teachers. This helps to build self-confidence as they stand to speak in front of a crowd, as well as to really live the value of generosity in sharing their items with others. As their speech abilities progress, the children will move on to do "Show and Tell" where they will hone their speaking and listening skills.
The teachers and children also get to do hands-on science experiments via the STEM Unleashed programme to build the children's sense of wonder and curiosity. Teachers will apply Visible Thinking Routines by introducing various materials and using "see", "think" and "wonder" questions to guide the children.
Getting ready for primary school
The transition from preschool to primary school is all about getting used to a whole new learning environment and meeting different sets of learning objectives.
The primary school readiness programme starts from K1 right up till the end of K2 through the following initiatives at Children's Cove:
Starlight Literacy Programme
To develop the reading skills of kindergarteners, Children's Cove adapts MOE's "Starlight Literacy Programme" for both English and Chinese. Besides exposing children to shared book reading, the programme also makes way for a smooth transition to the STELLAR programme used in local Singapore primary schools.
With the exposure, progression and intensity set for this programme, most kindergarteners should be able to read most sight words and simple readers by the time they turn 6
Journaling
From the start of K1, children will be introduced to daily journaling where they get to explore thoughts and feelings connected to the day's events. Apart from improving their language and expression, this also helps to reduce stress and anxiety, promote good self-emotional care and encourages creativity.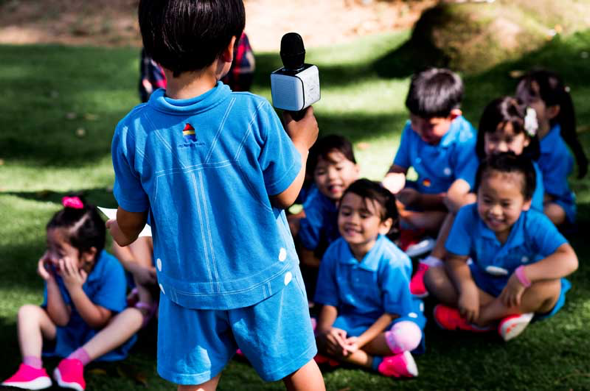 Academic head start
Weekly spelling and hanyu pinyin are introduced to K2 children to gear them up for the requirements of primary school. Besides giving them a head start academically and to let them practice staying on task, their performance in spelling and hanyu pinyin also helps teachers identify children who may have learning differences such as dyslexia and work together with parents on early intervention.
Global citizenship
To help kindergarteners better understand about the wider world and the role that they play in it, part of the K1 and K2 curriculum focuses on building general knowledge and awareness to nurture them to become responsible global citizens. This is done through reading and discussing the latest news in both English and Chinese using newspapers, as well as through the Current Affairs Show & Tell sessions.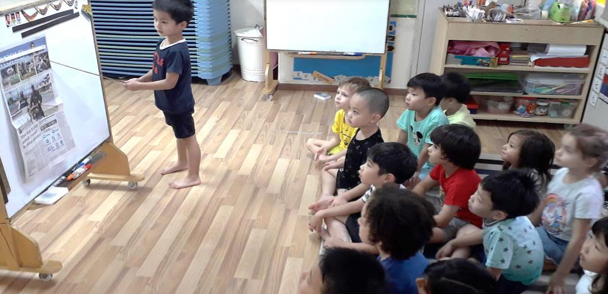 Opportunities for parents to work closely with the school
A child's parents are their first teachers and the most important people in their lives. Thus, at Children's Cove, parents are seen as partners in education that play a great role to enhance the learning and development of the children.
Some of the ways in which parents are included in the preschoolers' learning journey include:
Regular updates through phone or messages
Weekly overview to inform parents of what's coming up in the next week. The preschool also provides opportunities for parental involvement in Show & Tell, as well as to tap on parents to volunteer for cookery lessons.
Weekly photos and activity updates
Monthly newsletter on school updates and events, which also serves as a platform to share with parents on what goes on during lessons at Children's Cove
Bi-annual parent-teacher meetings
Termly project exhibition to showcase the children's learning to parents
Invitation to parent-accompanied excursions and celebrations such as Parents' Day and Christmas
An educational session for parents such as curriculum talk, orientation and expert sharing
Preschoolers support and give back to the community
To provide a well-rounded curriculum, Children's Cove places emphasis on supporting and giving back to the community in various ways.
Some of the things the preschool does include:
Tapping on resources such as NLB to provide storybooks for lessons, the Police Force for their community outreach and MOE for teaching resources
The choice of excursion venues to enrich the children's exposure
Hosting of trainee teachers for internships and learning journeys
Partnering with training institutes for courses
Giving back via donation drives to charity organisations to teach children the true meaning of empathy and gratefulness
These are just some of the things that preschoolers get to learn and experience at Children's Cove. If you are keen to learn more and see for yourself if this is the right preschool of choice for your child, enquire now!