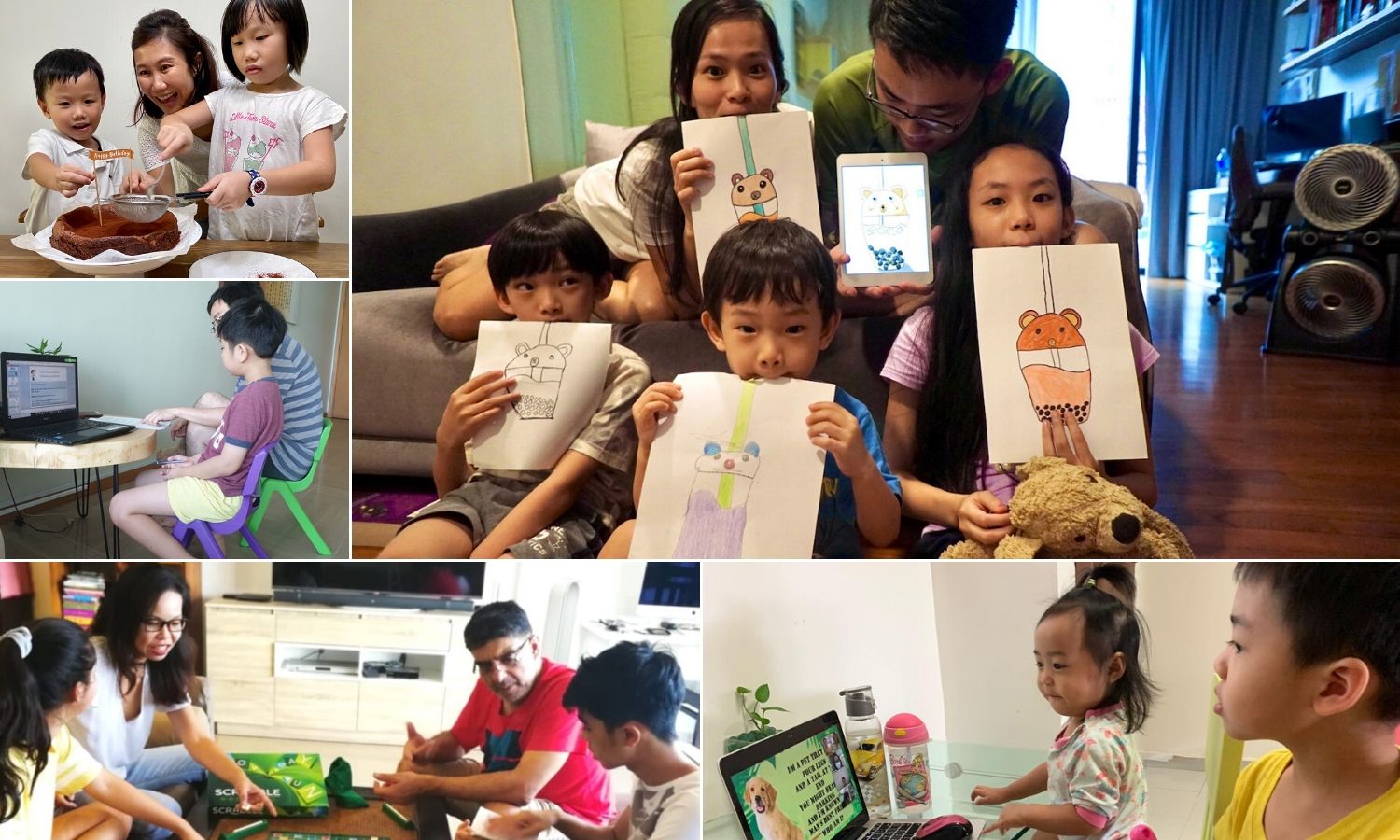 It has been close to two months since the Circuit Breaker measures were implemented (and later extended) by the Singapore Government in a bid to contain the spread of the COVID-19 cases. 
One of the key things all of us have been advised to do is to stay home as much as possible, wear a mask and adhere to safe distancing guidelines when heading out for essential errands.  
On top of that, most workplaces have been directed to shut their premises and have employees work from home while schools shifted to home-based learning (HBL). This situation has led to parents scrambling to manage their work-from-home duties while guiding their children in HBL and also keeping up with the daily chores. 
In an update that came just before the Circuit Breaker was supposed to end on 4 May 2020, it was announced that this will be extended to another month. On the other hand, HBL was put to an end, for now, with the mid-year school holidays brought forward.
Indeed, this is one of the most trying times for parents as we do our best to juggle our work responsibilities from home while taking care of the family's needs. A lot of mums and dads have formed tag teams as they worked together to handle the situation, but despite the inconveniences, most of us would agree whole-heartedly that the situation also brought an unexpected silver lining in our family life. With everyone staying home the whole day, we now get the rare opportunity to spend more time with our spouses and our little ones.
We caught us with some of our mums to check in on how they managed the family dynamics while staying home during the Circuit Breaker period – and here, they share their heartwarming stories with us!
Stories from Mums While Staying Home During the Circuit Breaker Period in Singapore
"It's a good realisation for us to find that balance in our lives"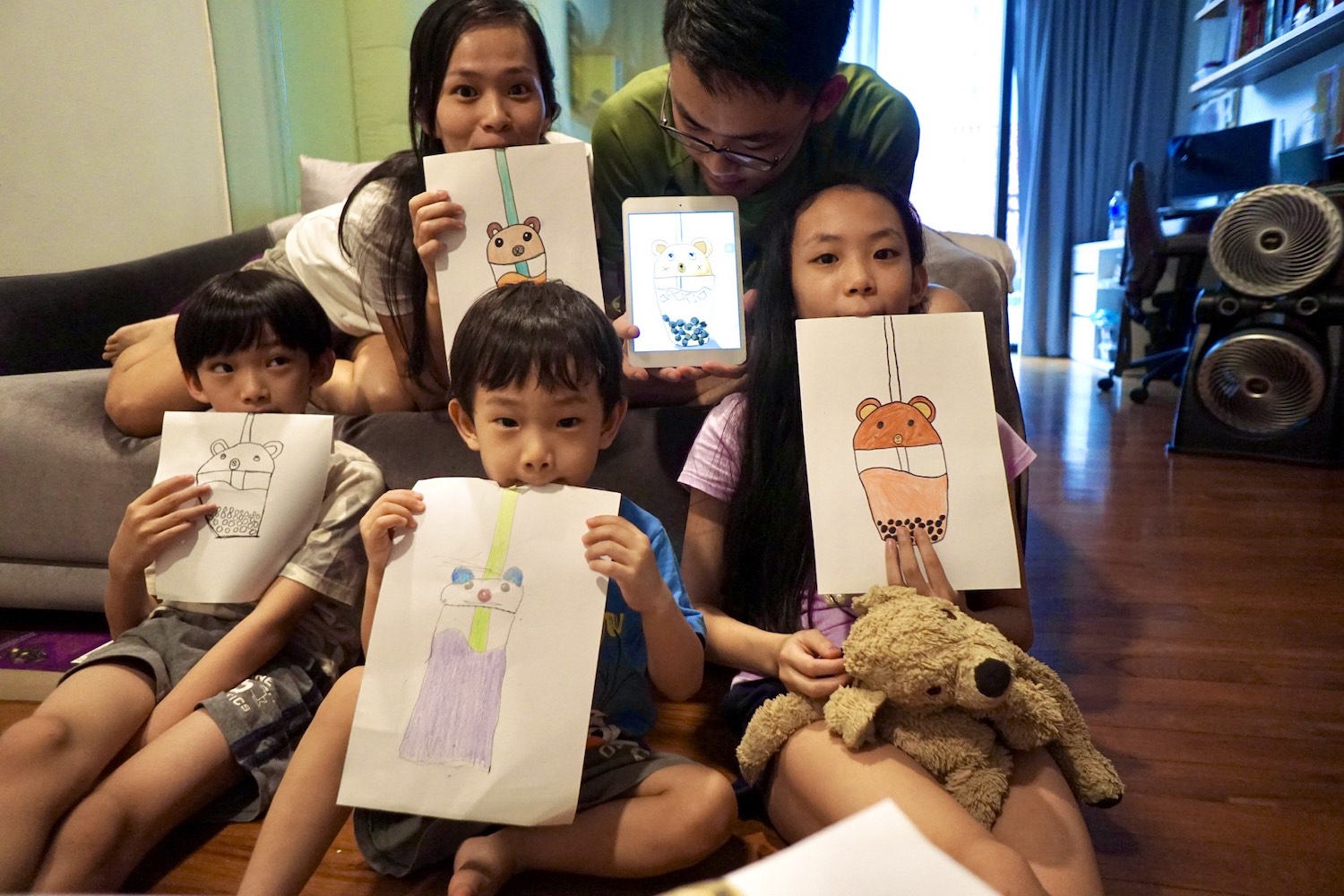 "Staying home during the Circuit Breaker is a good time for families to discover more about themselves, with more opportunities to bond and explore new hobbies. It may be a good realisation too, for busy parents and kids to find balance when lives get back to normalcy.
"With kids being home 24/7, mums get busier. I spend more time in the kitchen now than I ever did. I bake more often because I don't go to the bakery anymore. I stay home to stay safe. These bakes will serve as the kids' snacks and breakfast.
"The biggest challenge during this time is keeping the kids meaningfully occupied. Now that Home-Based Learning has ended, I will need to find activities to keep them well occupied. A way I got away with this is giving them a schedule so that they have a routine to follow without spending too much screen time."
– Karen Chen, mum of 3 kids aged 4, 9 and 11
"Despite the chaos while staying home during the Circuit Breaker, it's a precious opportunity to enjoy the little things in life"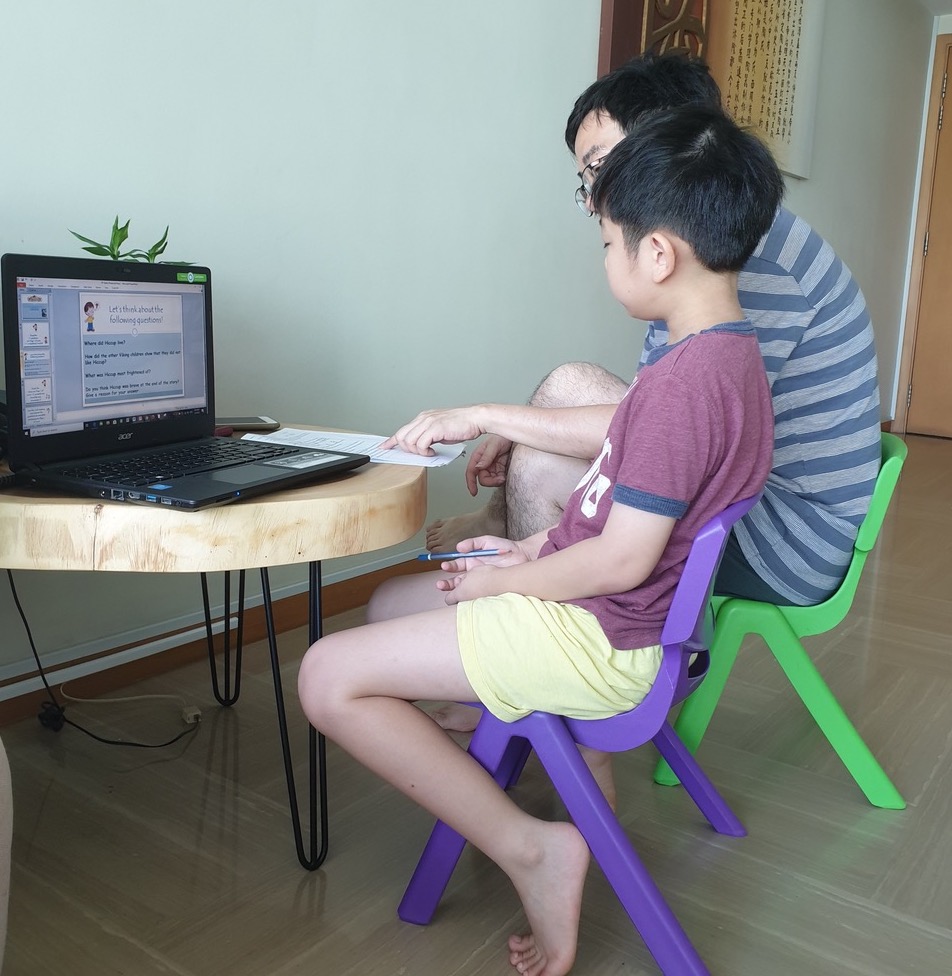 "Staying home during the Circuit Breaker means that my boys now spend more time with each other and this results in more squabbling over the most trivial things. Guess who has to intervene when the bickering gets too much?
"My two boys are old enough to do their own work independently with some guidance from their dad. Every morning, daddy will supervise their login to SLS and zoom calls, as well as checking their school work submission. 
"The time that we spent staying home during the Circuit Breaker has also given me the opportunity to polish my helper's cooking skills and I find joy in sharing my recipes with her so that she is able to cook a variety of fusion dishes. In tough times like this, I believe in making every family member "belly" happy.
"Almost every night, we will enjoy a movie with our boys before they go to bed. It is a great way to keep everyone entertained and bond with the boys as we discuss the fun and interesting aspects of the movie and the valuable lessons that we can learn from it. I make full use of this opportunity to enjoy the little things in life that I may have overlooked on any other day."
– Lena Soh, mum of 2 kids aged 8 and 12
"Staying home during the Circuit Breaker was tough at first, but we were rewarded with quality family time!"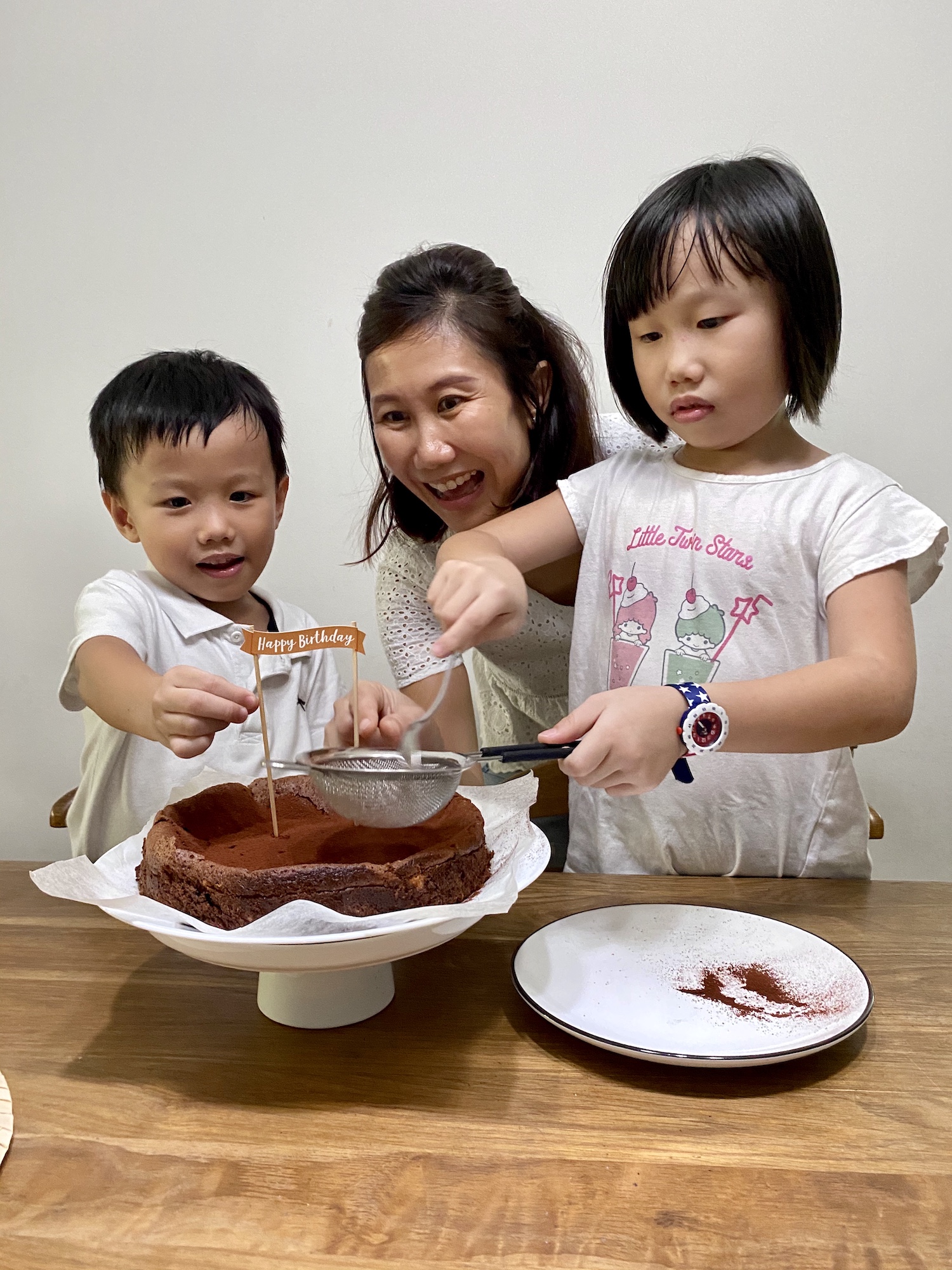 "The Circuit Breaker period was not unexpected – I did see it coming. When the government first announced it, I had already prepared myself mentally on the changes to our family and the conversations that we need to have with our kids. They understood and took to the Circuit Breaker quite readily, thanks to the schools too. 
"It was tough initially when I had to help the kids with HBL. My eldest is in lower primary and has not taken to handling the technology well. So I had to give her a hand with the technical aspects. Gradually, she got better and I found myself breathing better. With the slower pace of life, we spent more time baking, reading and learning, playing board games and just having conversations with one another. 
"My biggest challenge while staying home during the Circuit Breaker would be the lack of physical meetups with friends and loved ones and the opportunity to be in the outdoors. I love to explore places with the family but with the Circuit Breaker, we couldn't do that anymore. This has affected my mood but I also know that we are in unprecedented times, so I guess I just have to bear with it."
– Lynn Lee, mum of 2 kids aged 5 and 8
"It's a good reminder that there is nothing more important than health or family"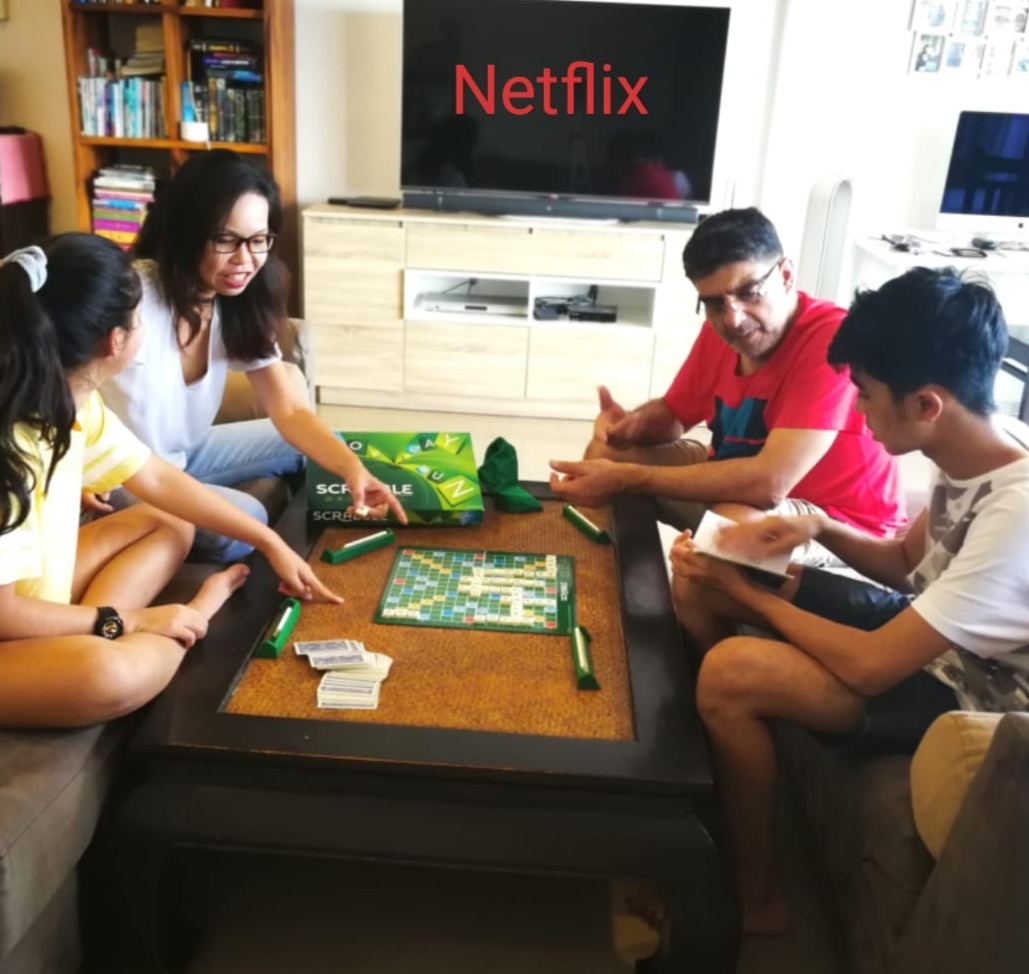 "My teenagers were taking public transport to and from school every day during the COVID-19 outbreak. Like many parents, I was concerned for their health and wellbeing. Plus, there were still many unknown factors surrounding the Coronavirus and the daily rising numbers of infected individuals and clusters were alarming. So, when the Circuit Breaker period was announced, I thought it was the most sensible decision for everyone.
"This unprecedented homestay period reminds me that there is nothing more important than health or family. Instead of seeing it as an interruption, I welcomed this rare opportunity to stay and work from home surrounded by my family members.
"Our individual busy schedules usually keep us from dining together as a family, except the weekends. With all of us staying home during the Circuit Breaker period, we are under one roof at the same time. Hence, mealtimes are now our daily communal stop. My husband and I alternate cooking duties. When we run out of inspiration, we give in to takeaway from the neighbourhood hawker or order in.
"Being teenagers, Krysh and Kyana needed very little supervision from me in terms of learning and schoolwork. My only challenge with them is to get them to do the dishes after mealtimes. I will also add that keeping track of my days when every day seems to blend together into a seamlessly long week was tedious. I sometimes forget which day is a work day and which is a rest day."
– Meiling Wong, mum of 2 kids aged 14 and 16 
"It's extremely challenging, but it's something we all have to do to stay safe"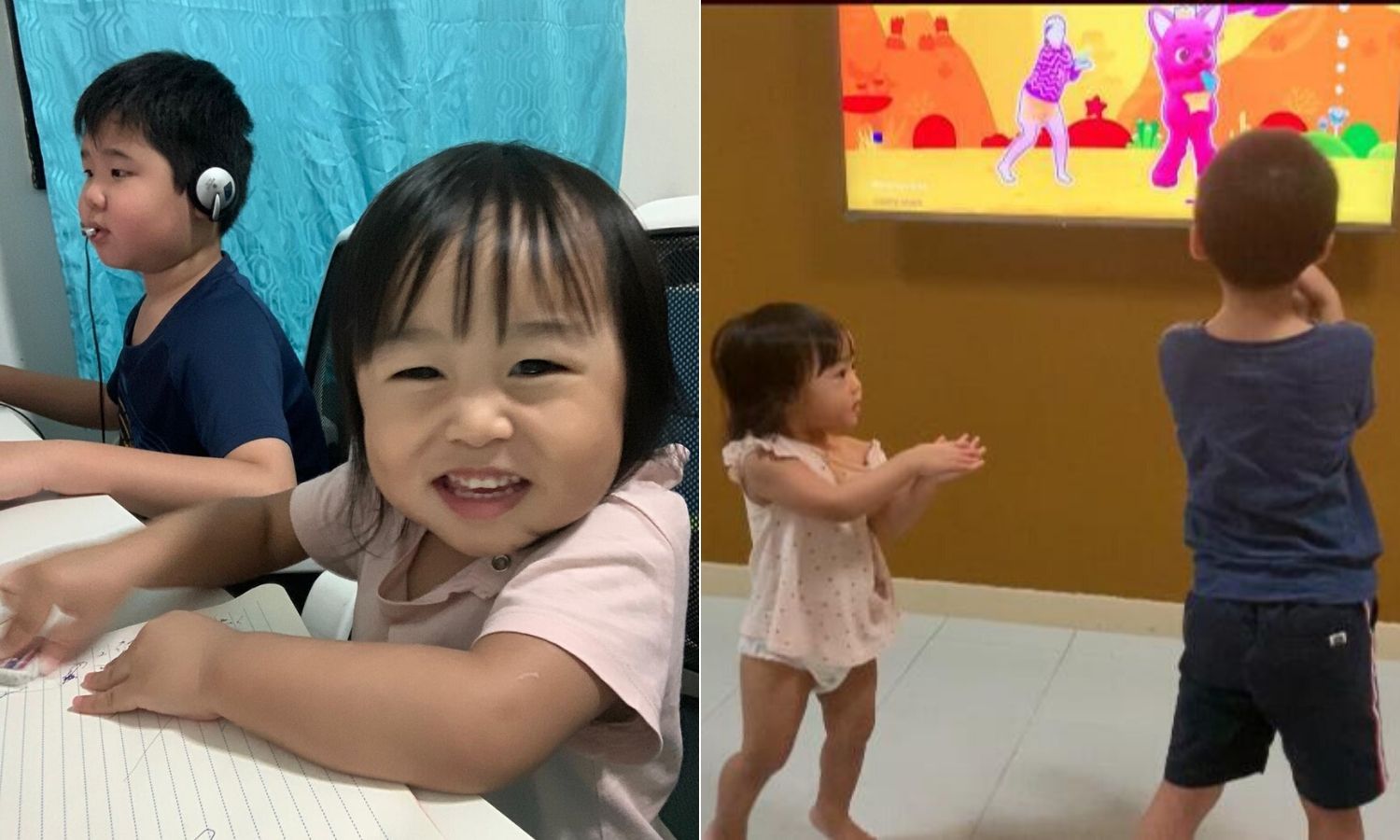 The Circuit Breaker period has been one of the most challenging times of my life, with my days and nights merged into one long, continuous period of time. When both your personal and work life are forced to co-exist, you can only expect an explosion to happen in the form of chaos at home!
Having three kids of different age groups (i.e. nursery, kindergarten and primary school) means that I'd need to juggle to ensure that their different needs are taken care of. This includes their basic and emotional needs, their online HBL assignments and Zoom meetings, and of course, trying to be the peacemaker when their play sessions turn into an arguing competition. And then there's also work responsibilities to take care of – which means I'd need to strategically plan my video calls at a time when my surroundings will be almost free of distractions.
To top all that off, staying in a home with limited rooms means that I get very little personal time with nowhere to escape or take a break from it all.
But having said that, the Circuit Breaker period is not all that bad. I love staying up later with my kids and waking up without the stress of the rushed morning routine. I love how we now have that extra time to dig up our treasure trove of old toy boxes and play with them. It's also great that we get to exercise together by dancing or moving to virtual reality games. But above all, I love that my kids get to tell me that they love me much more often each day.
Yes, the current situation may be tough but it's essential to keep our family and loved ones safe!
– Melissa Ngo, mum of 3 kids aged 2, 6 and 10
"Even the simplest tasks can become difficult in times like this"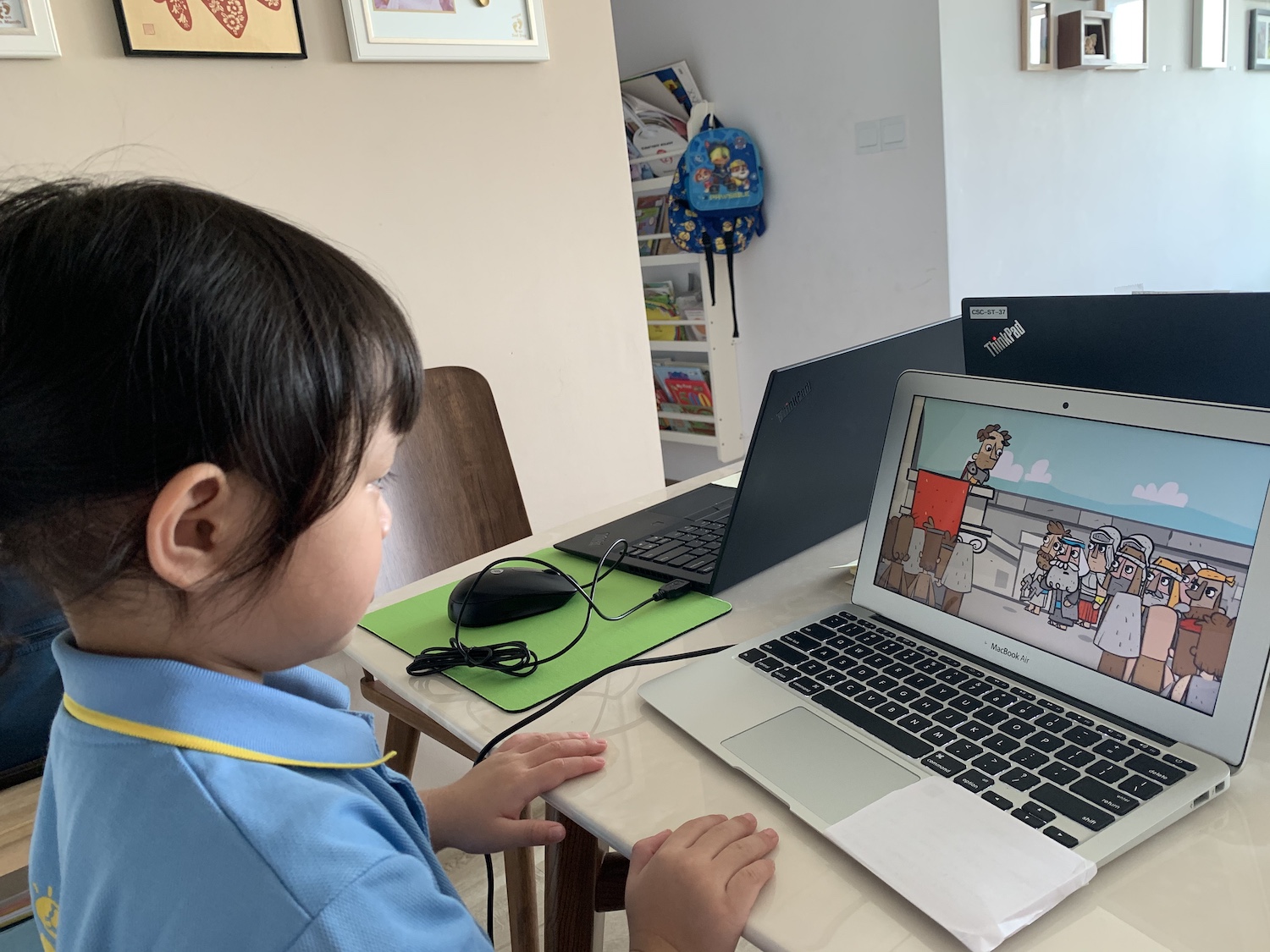 I've always been a homely person, so when my company started implementing alternative working arrangements to work from home in late March, I was secretly happy. When the announcement of the Circuit Breaker measures came from the government, I felt even more assured knowing that they are doing their best to flatten the curve. 
On a side note, I was also looking forward to spending more time with my kids.
Now that both my husband and I are working from home, we try our best to juggle work with home-based learning (HBL) with our primary one son, as well as activities for our three-year-old daughter. Now that it's officially the school holidays, we are still struggling to keep the kids meaningfully engaged while we work and attend endless virtual meetings.
On top of juggling work and kids, I also have aged parents living on their own. They are both 70 and have chronic illnesses – my mum has long-term asthma and my dad has Parkinson's disease. As it can be difficult for them to stock up on their necessities, I get groceries for them on a weekly basis. I've come to realise how even the simplest, most basic tasks can become challenging in a time like this.
Wylyn Chia, mum of 2 kids aged 3 and 7
Read also:
Yes, Your Marriage Can Survive the Stress of COVID-19 and the Circuit Breaker!
Top 25 Recommended Family Movies to Bond with Your Kids During the COVID-19 Circuit Breaker Period