sBesides the two popular and wondrous Japanese cities like Tokyo and Osaka that tourists usually flock to during the holidays, Yokohama has its own fabulous share of kid-friendly attractions. It is the second largest city in Japan after Tokyo. One of the gems I discovered by chance in this beautiful city by the sea was in fact an Indoor Wildlife Encounter located right inside a shopping mall! A joint venture between British Broadcasting Corp (BBC Earth) and Sega, Orbi was set up with the aim of providing an interactive experience with the world of nature and animals in an urban environment. A one of a kind museum that families with kids will immensely enjoy in this cosmopolitan and vibrant city!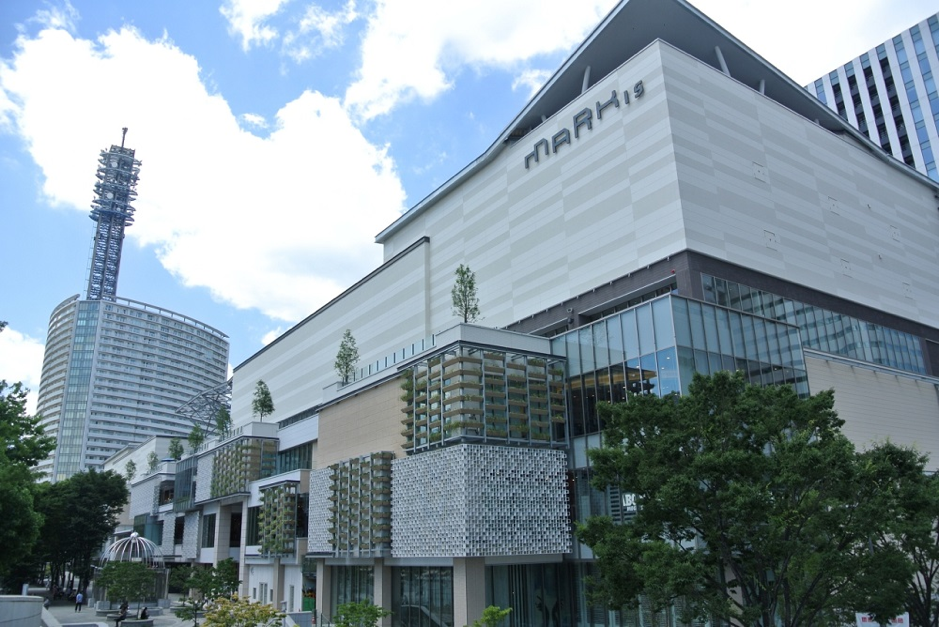 Orbi is located in Mark IS Minatomirai, one of the largest shopping centres in Yokohama and it is directly linked to Minatomirai Station on the Yokohama Minatomirai Railway's Minatomirai Line. 
Upon arriving at the entrance, we were welcomed by the beautiful landscape of large wildlife sculptures. My boys could not contain their exuberance what was in store for them and hurried me to purchase the tickets.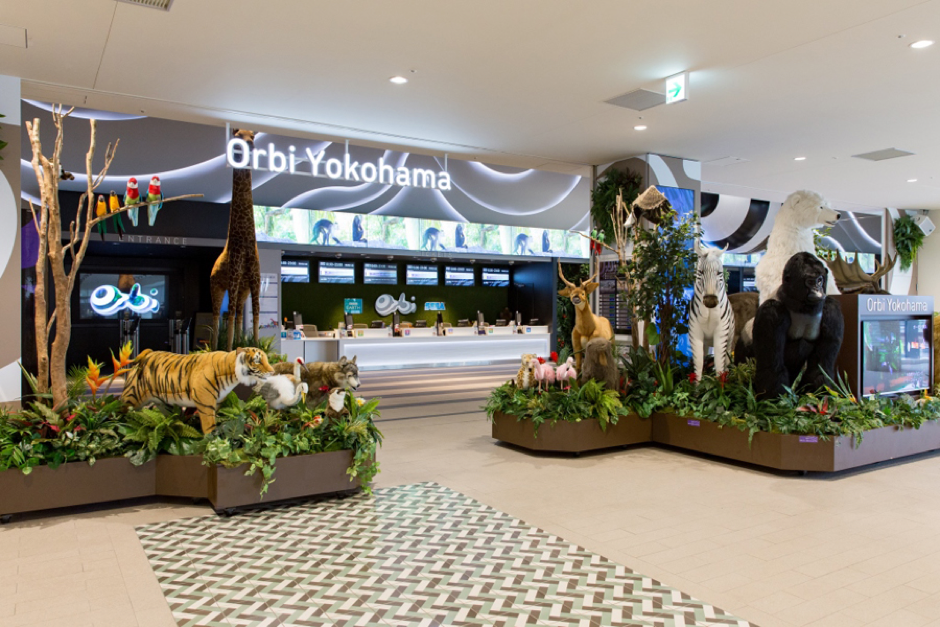 The first stop we headed straight to was the Animal Garden where the animals are housed in a huge glass enclosure with a forest-like setting. One can get up close and personal with real animals like toucans, owls, iguanas, capybaras, armadillos, tortoises, meerkats, python and various species of parrots (200 JPY extra to feed capybaras & tortoises – one cup of veggies per group). What impressed me the most was the place was clean and well maintained and it was odour-free.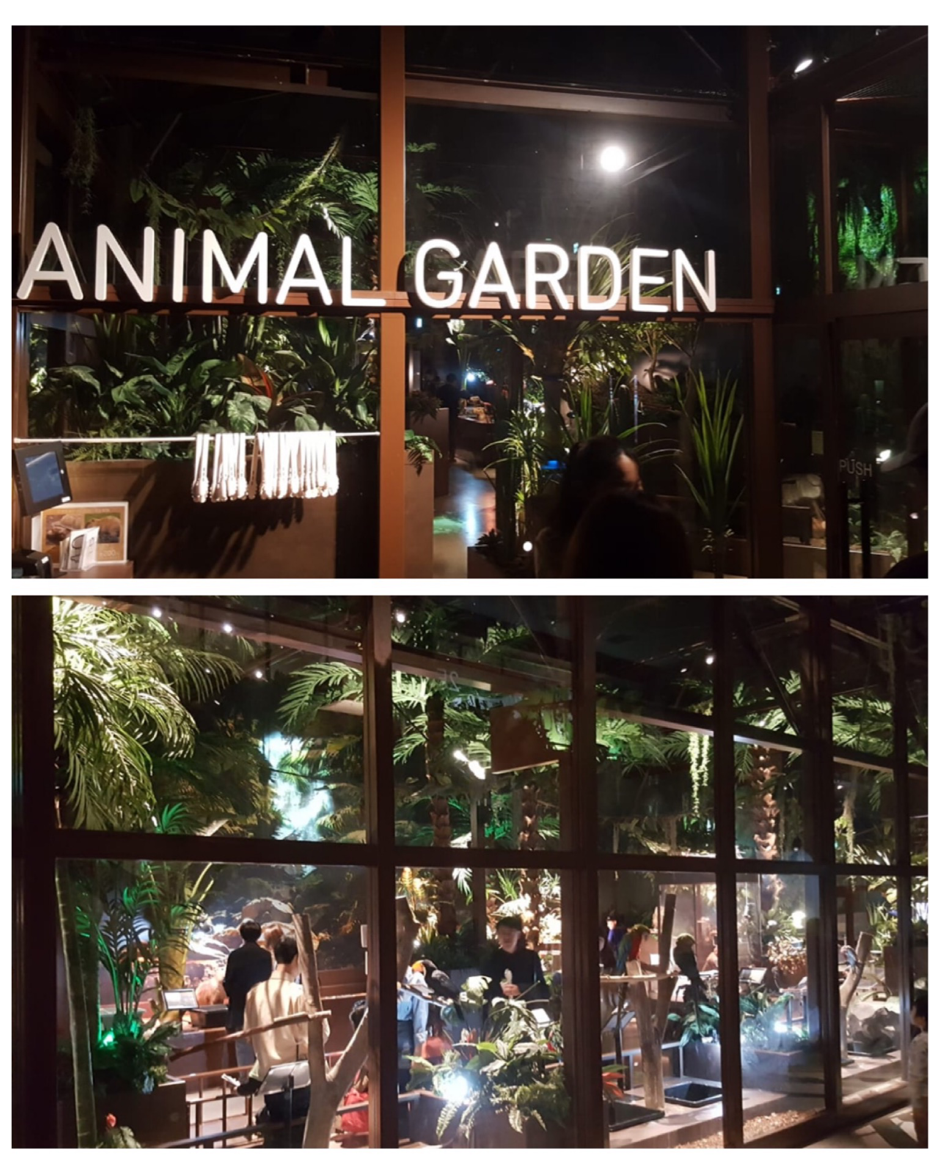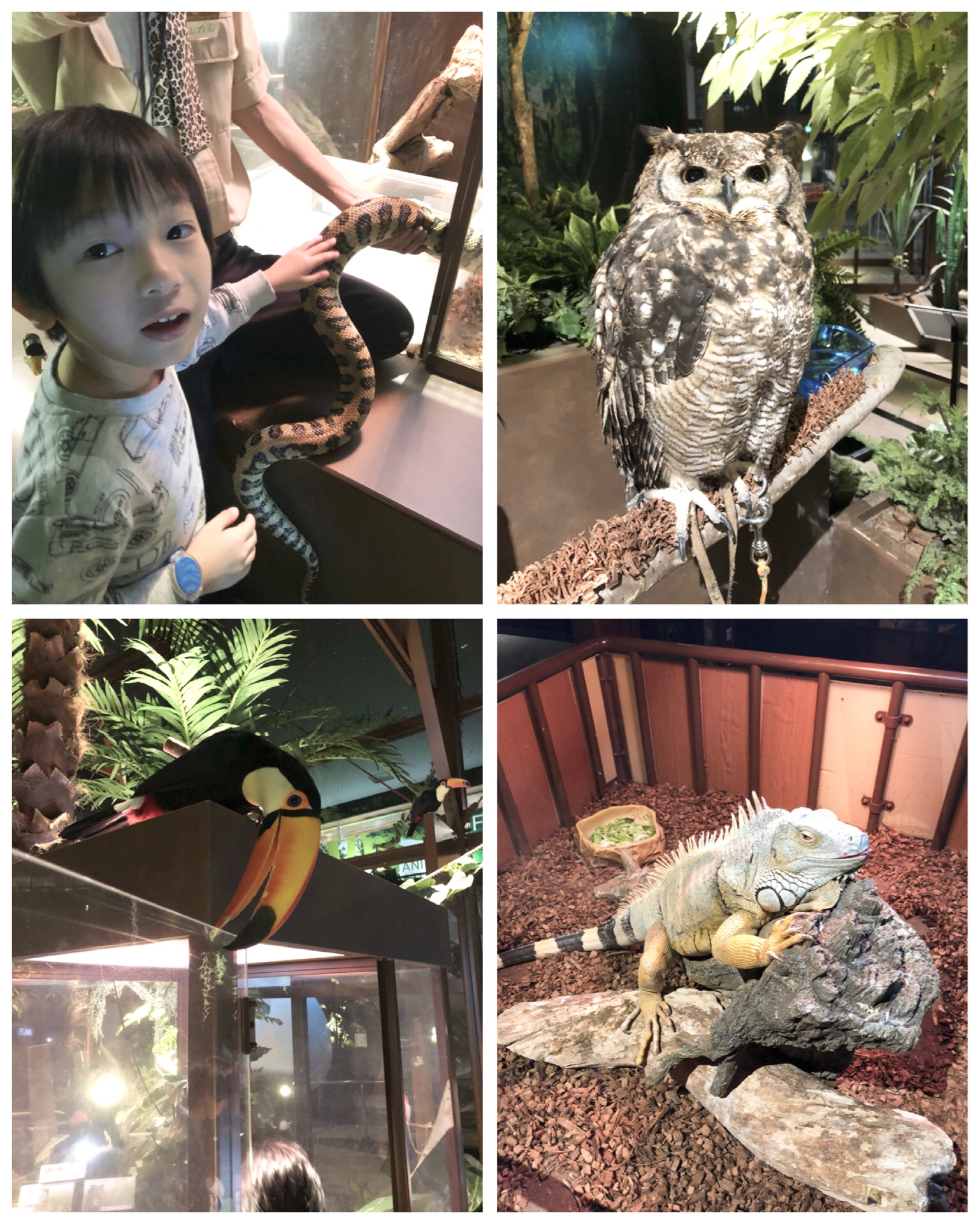 My kids particularly enjoyed feeding the adorably tame capybaras as it was their first encounter with the largest rodent. Though uncommon, I heard that capybaras make good pets due to their gentle nature.
 Overall, it was a unique experience that provides fun and entertainment for everyone.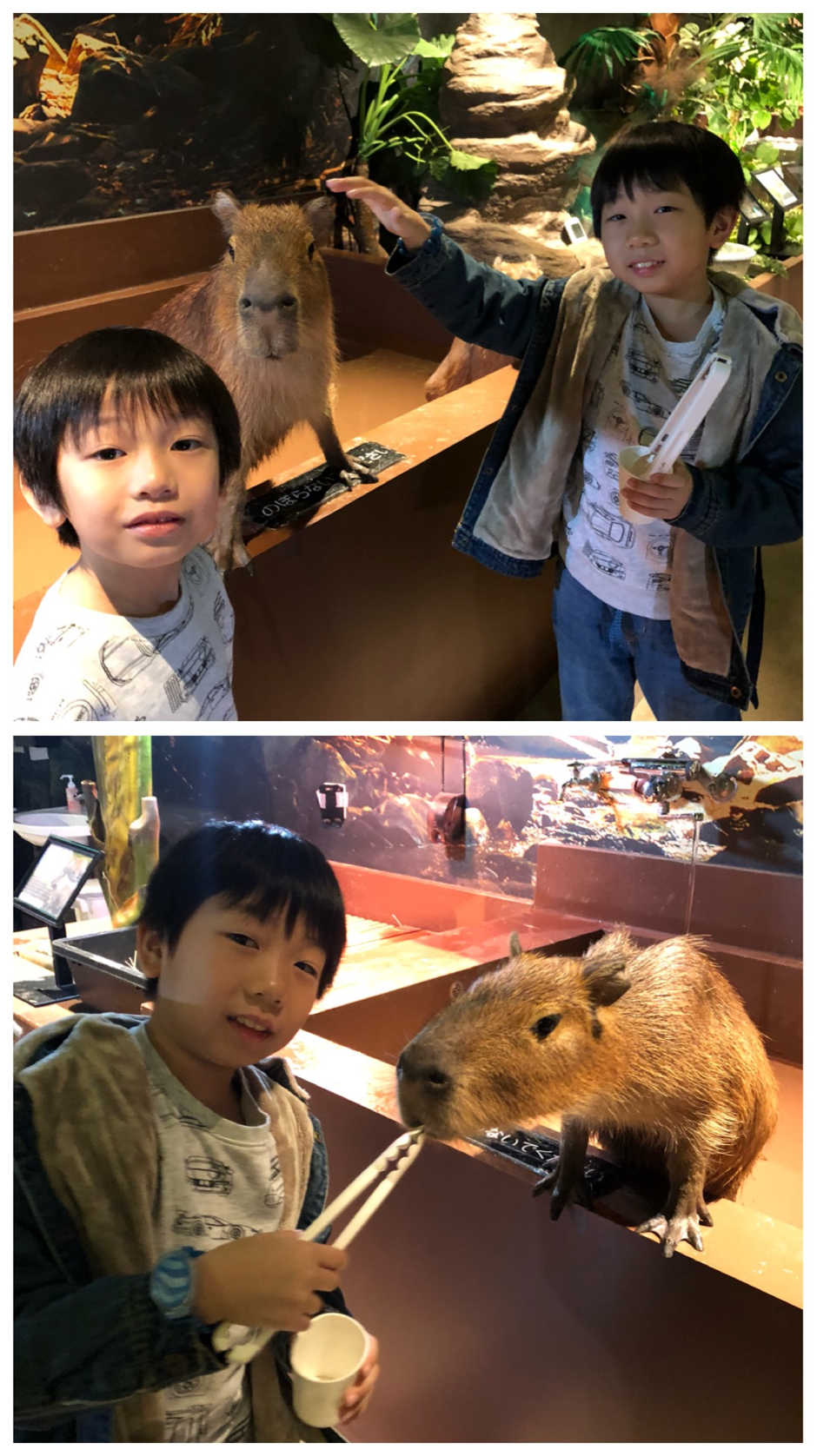 Next, we went to Cat Paradise, home to a total of around 10 species of felines roaming around contentedly in their cozy environment. Being aloof and elusive by nature, this was a great opportunity for the kids to engage in a bit of playtime with the felines and find out more about them under staff guidance. The cats seemed to be more camera-shy and the pictures below clearly show that this particular cat was not keen to play with my son and urged him to just leave her alone. Hilarious. As expected, after the visit, both of them agreed in unison they preferred the friendly dogs to the less sociable cats.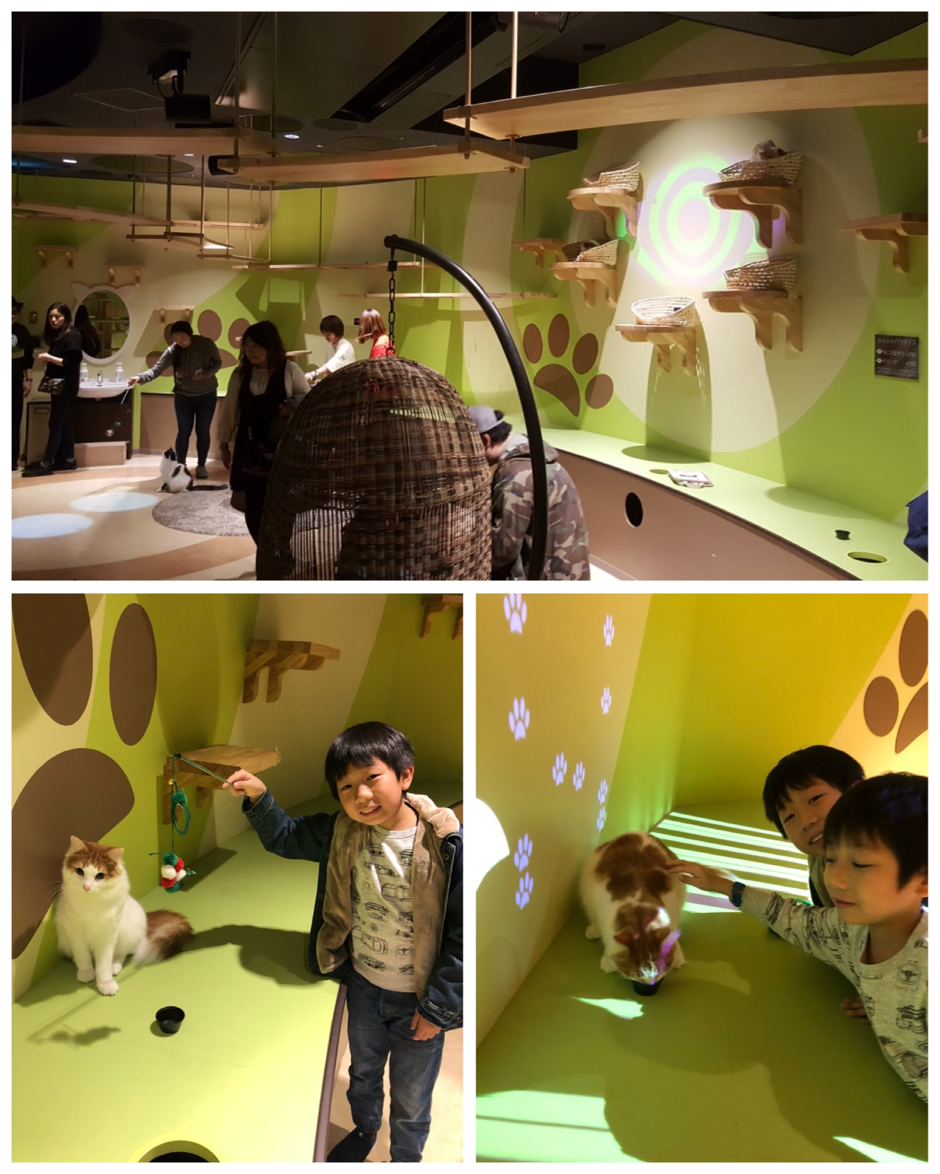 The third attraction located on the second level, Animal Studio, was the most appealing to kids where one can interact closely with little creatures and feel their heartbeats. The first thing that caught our eyes upon entering was a brood of fluffy chicks scampering around and cheeping merrily in a low, open enclosure. My boys made a beeline for it, marvelled at the adorable chicks scurrying in their direction when they placed their hands down into the enclosure.  It then dawned on us that the hungry chicks thought it was feeding time! Cuteness overload. The real challenge was to catch the chicks as their movement was just too quick to handle. After numerous failed attempts, my boys finally succeeded and let out a triumphant squeal and I quickly snapped a few pictures before they released them back gingerly.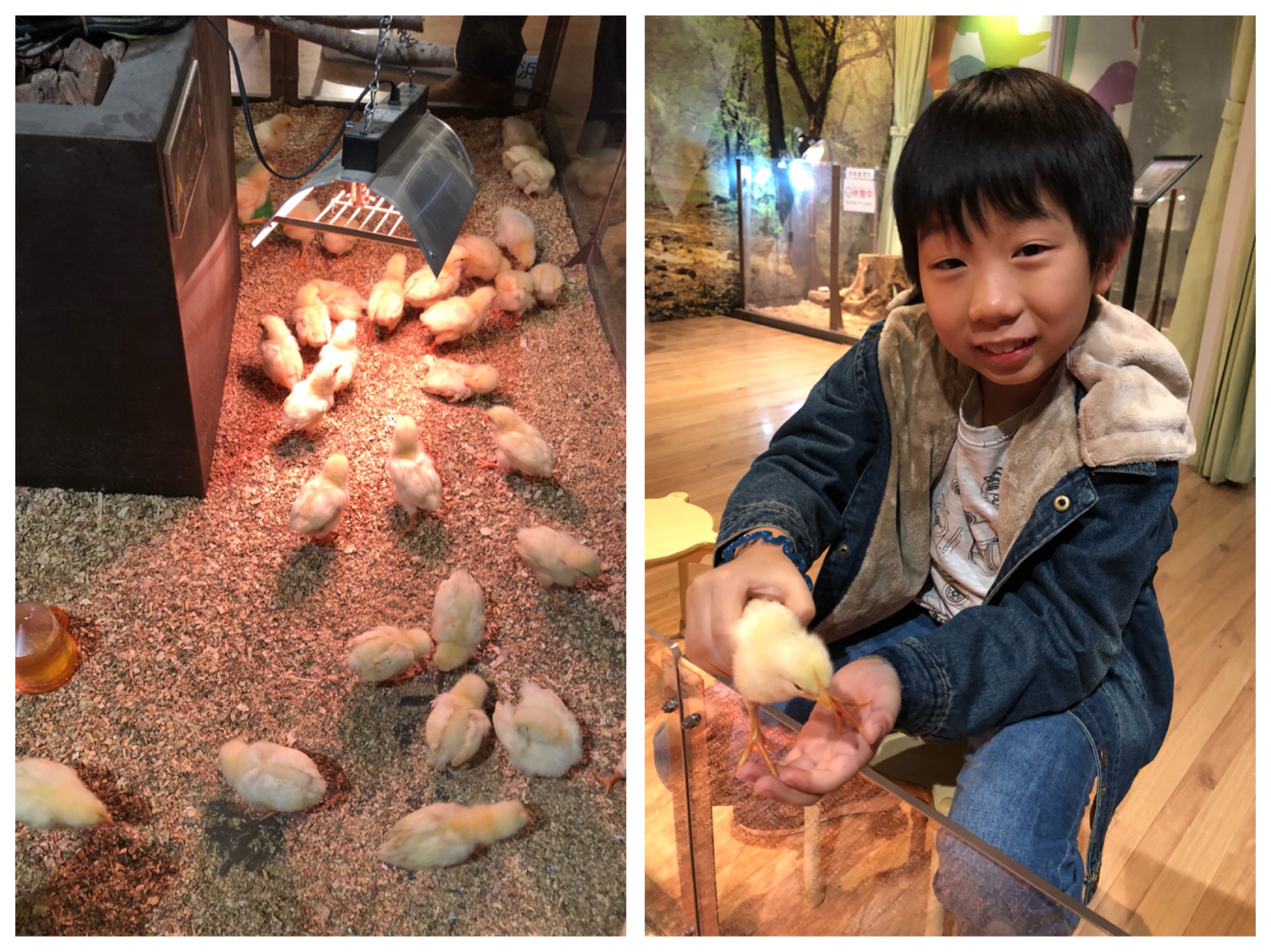 Our eyes sparkled with excitement when we proceeded to the next stop – it was the super cute, prickly hedgehogs. To our delight, we were first in the queue and my boys took turns and wasted no time putting on protective gloves to hold and play with the critter enjoyably under staff supervision. Despite their intimidating spiky exterior, hedgehogs are actually shy and gentle, affectionate at times if they like your companionship. Needless to say, every kid and even adult will unknowingly fall in love with the irresistibly lovely creatures once you get up close and personal with them.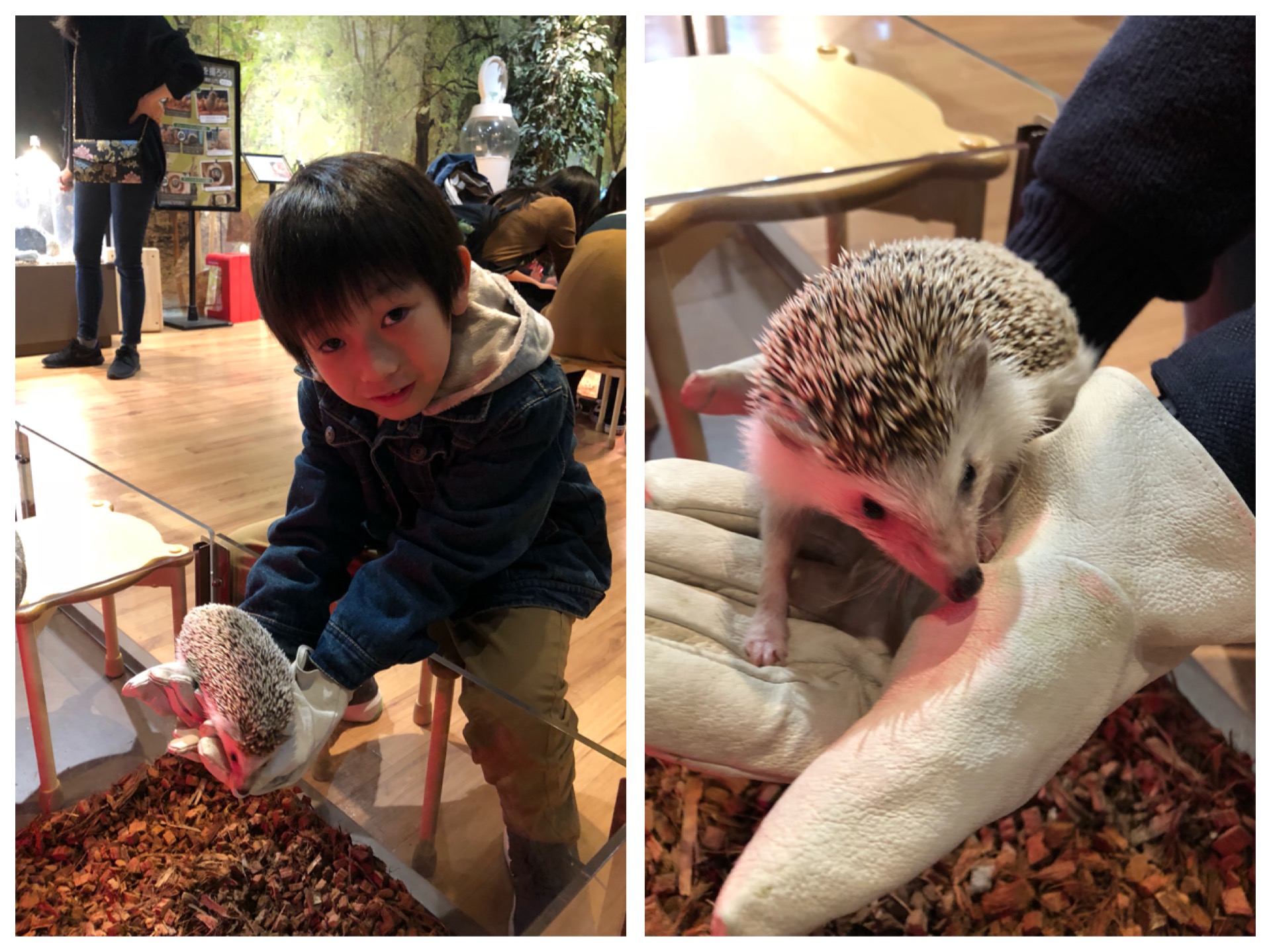 My wife was drawn to the rosy-faced lovebird perching on the custom-built branch, singing and dancing merrily as it flapped its wings and swayed its body from side to side. The friendly staff held the little bird up gently and put it on my wife's hand. My wife looked a little apprehensive at first, clueless about how to handle the delightful bird as it strutted from her hand to her arm with ease. Her initial apprehension turned into merriment when it landed on her shoulder, signalling the perfect moment for a picture! Hooray, look at the great shot taken by me.
Due to time constraints, we did not have the chance to interact with the guinea pigs, owls and the central bearded dragon lizard as it was their rest time. Nevertheless, the whole family felt overwhelmingly contented with the splendiferous time spent with the lovely creatures.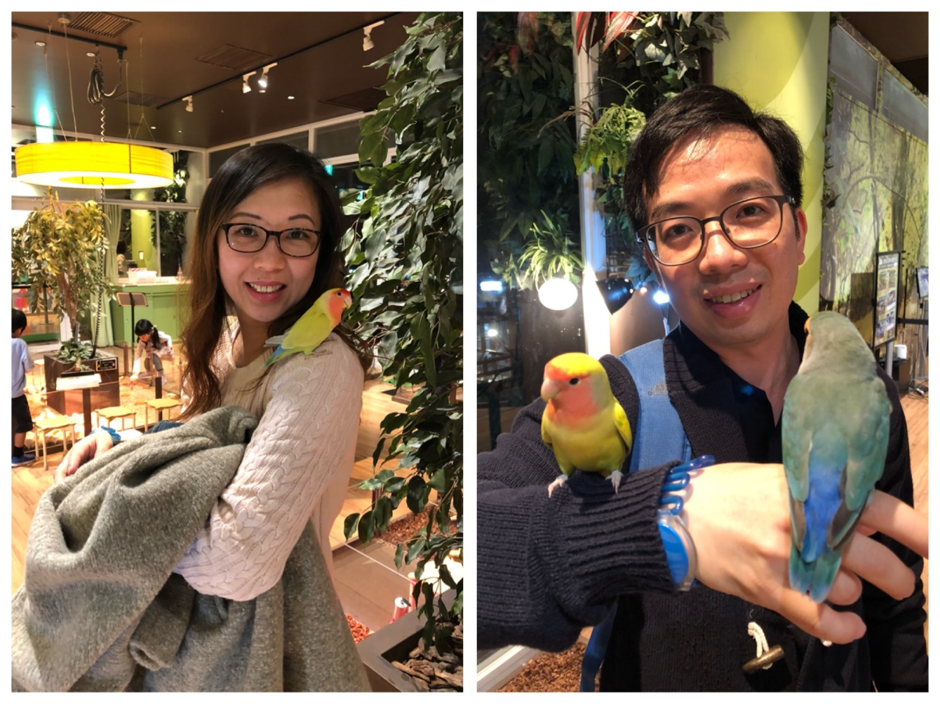 Before we called it the end of the day, we proceeded to the Animal Selfie station where visitors can grow horns or be transformed into various kinds of animals in an instant by interacting with the CGI features standing in front of the screen. WooHoo!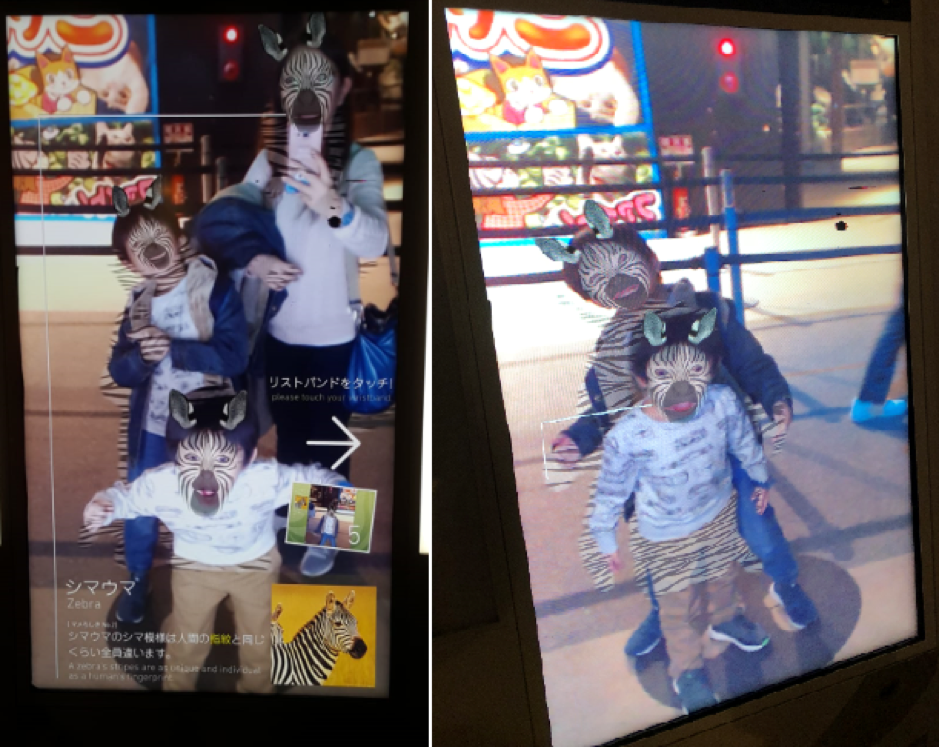 Overall, Orbi Yokohama is a highly recommended place for families who are looking for an extraordinary experience with nature and animals in a shopping mall. No worries for mosquito bites!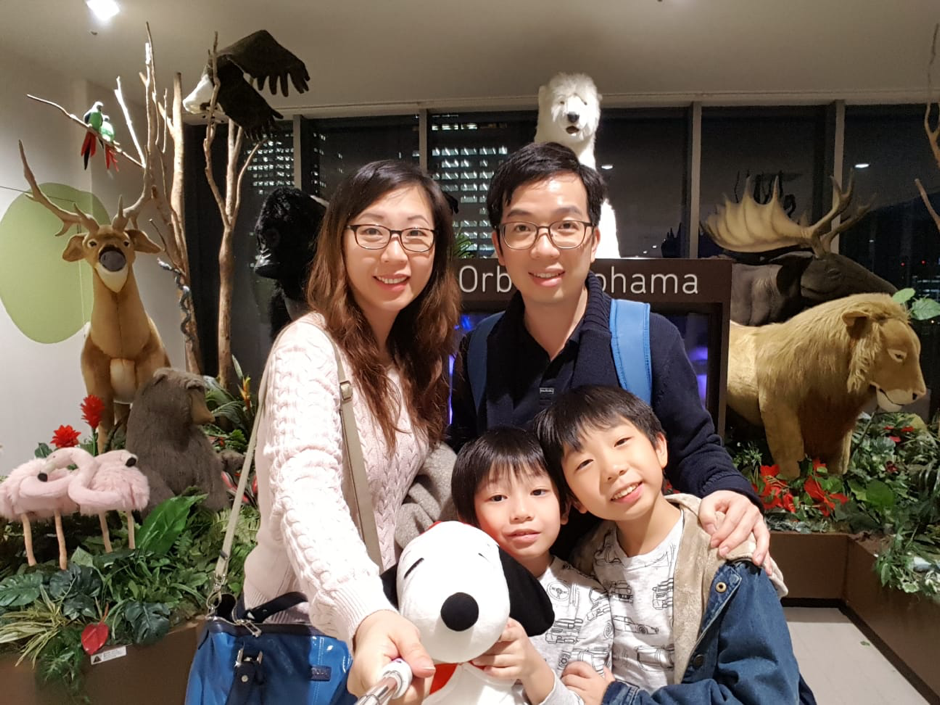 Address:  5F, MARK IS Minatomirai, 5-1 Minatomirai 3-chome, Nishi-ku, Yokohama, Kanagawa prefecture
Opening Hours: Mon – Thurs (0900 to 2100), Fri – Sun( 0900 – 2200)