Bangkok, a vibrant city pulsating with energy and creativity, is well known for its coolest cafes and amazing entertainments. There is no short of fun-filled activities catered for every family and all you need to do is do some research before embarking on an exciting quest to explore hidden gems located in every nook and cranny of the city.
Listen up all parents! If your children are always nagging, begging and pestering you with those pitiful countenances to buy a dog for them to play with, fret not, a Husky Café called Truelove at Neverland in Bangkok is the perfect solution for you. Nestled amongst terrace houses in a residential area, Truelove at Neverland is an amazing place to fulfill your kids' dream and fantasy of getting up close and personal with over 25 fluffy huskies at one go. With piercing blue or multi-coloured eyes, beautiful fur and wolf-like appearance, huskies are generally friendly and affectionate and get along well with people. This unique café is a magnet for dog lovers, especially kids where they can pat, frolic and interact with one pack of affable and fluffy creatures in a clean, safe and well-maintained environment.
What to expect for your Truelove at Neverland visit
There was already a snaking queue when we arrived there. It is highly recommended to arrive early to avoid disappointment as they do not accept booking and reservation anymore. For an entrance fee of 500 Baht, visitors get a free drink and complimentary cake, together with an hour of playtime with the huskies (2 sessions per day and timing will be provided at the end of the article). Upon entry, you will be ushered to a table and shown a video of the upcoming exciting experience, the do's and don'ts as well as the etiquette you need to adhere. The owner highlighted in the video that they put the well-being of the dogs as their highest priority and visitors should in turn treat the Man's best friends gently with care.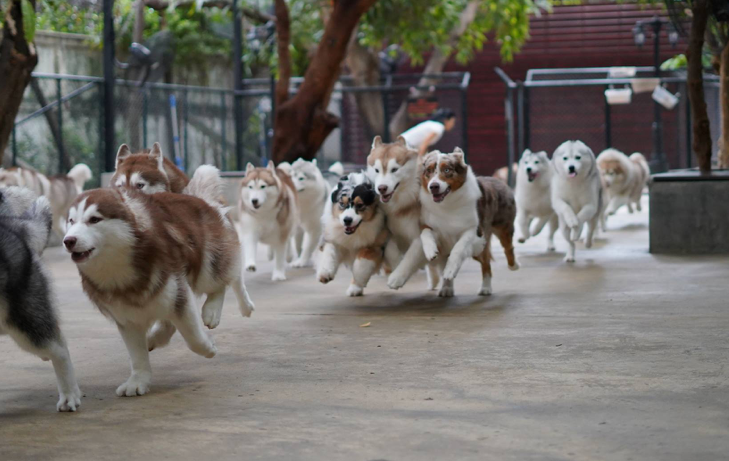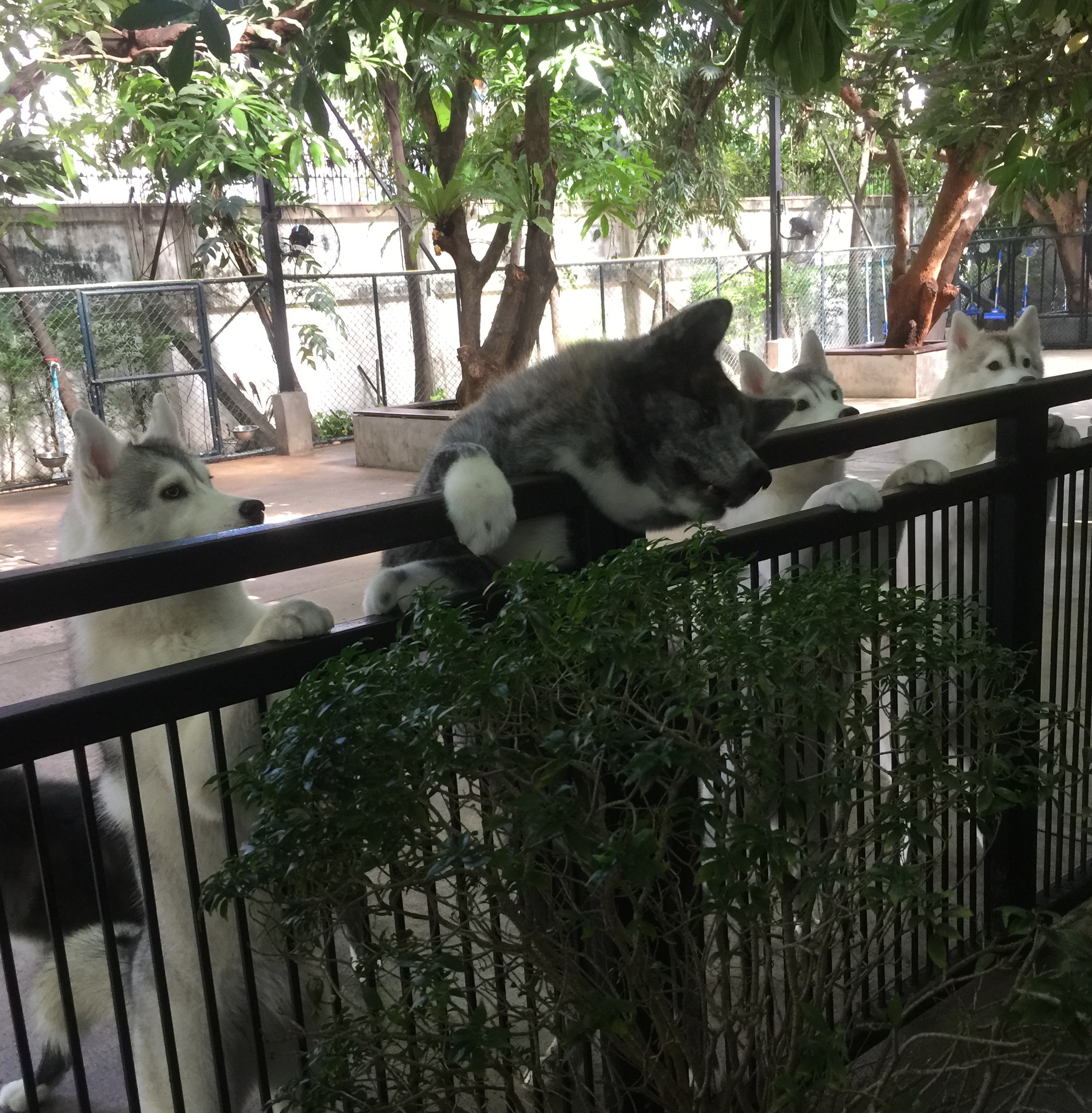 It was an eye-opening spectacle for my boys when it was time to head to the open enclosure to play with the cuties. They were initially drawn to the idea of being surrounded by the huskies but a sudden onslaught of them caught them by surprise. As expected, they needed time to warm up and then it was not long before they started patting and cuddling them. The huskies looked happy and enjoyed the company of people, and some friendlier ones would saunter to your side and brush their furry bodies against you. If luck was on your side, some huskies would just laze comfortably beside you, letting you snap a few quick pictures. Also, we were given big bowls of ice to feed the huskies and they could devour it in seconds, probably to cool their bodies in the sweltering heat.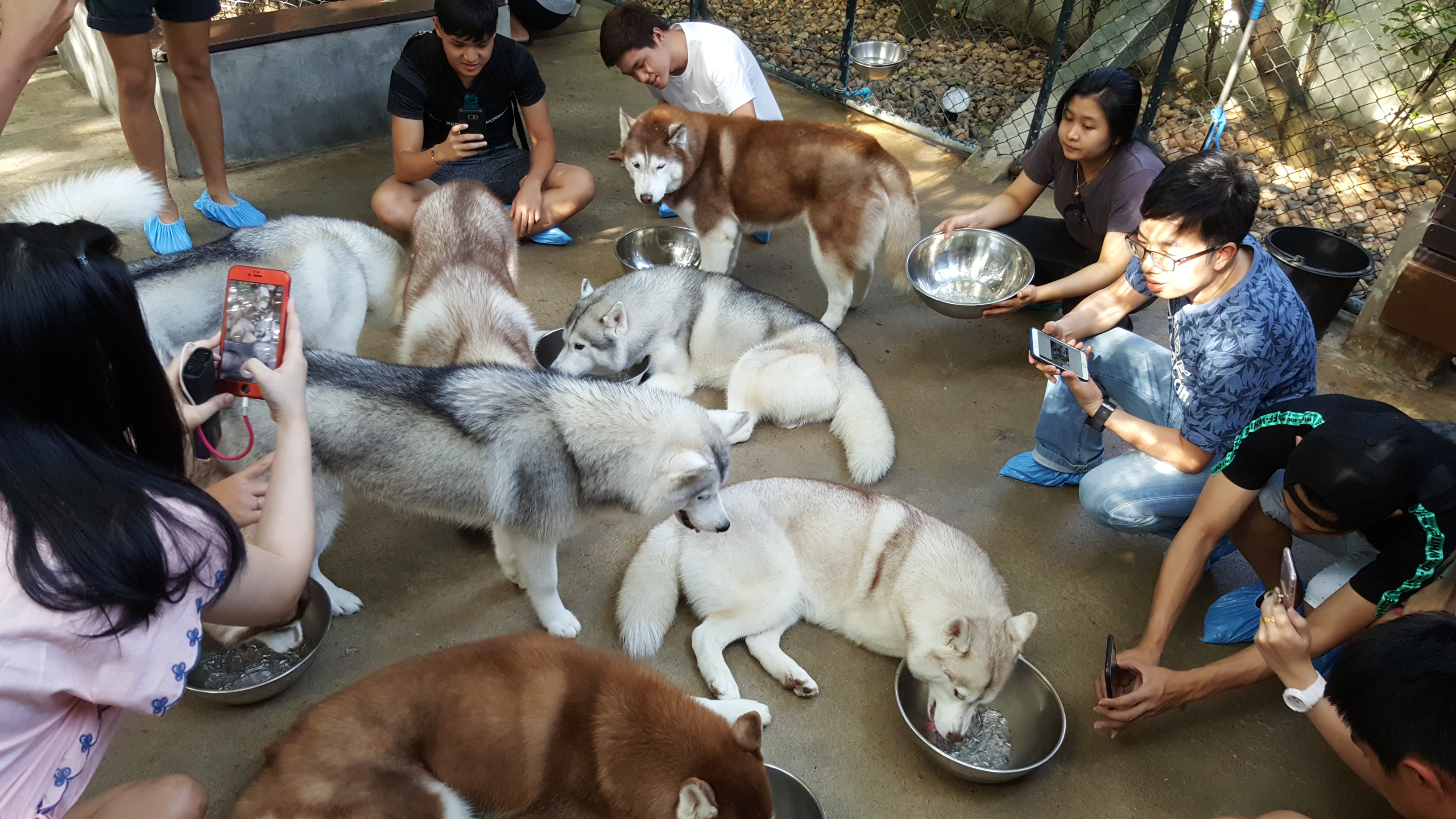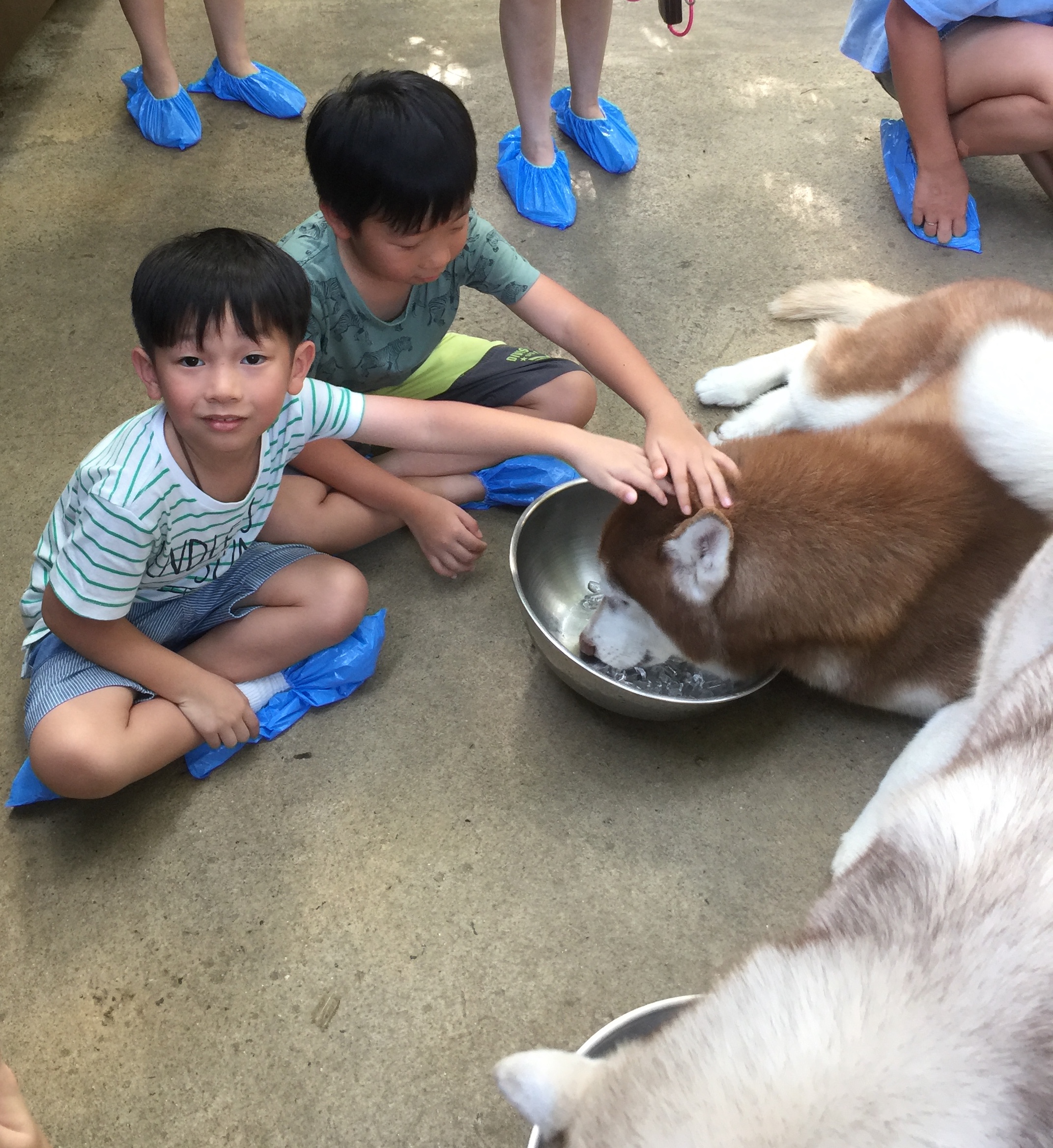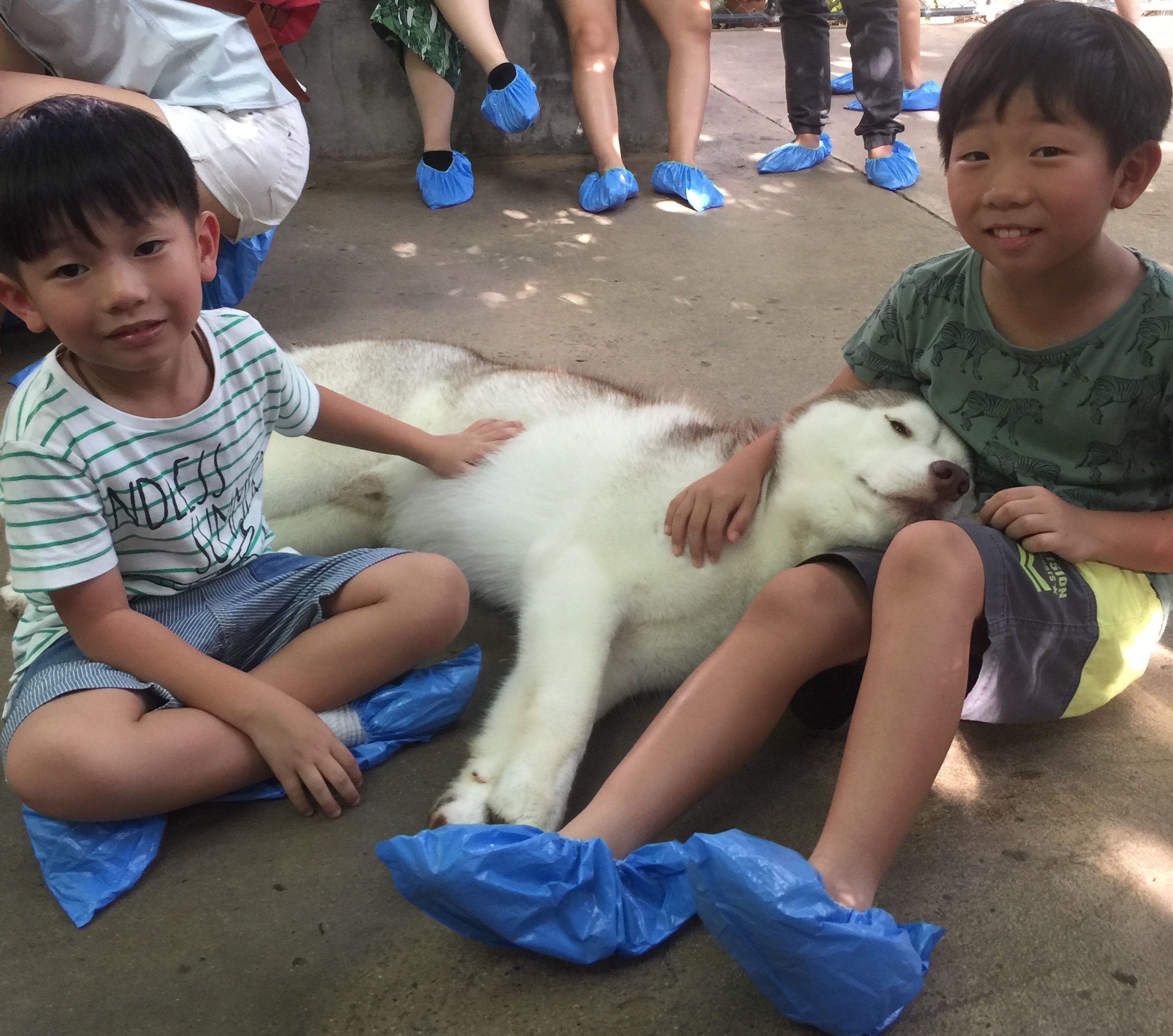 While wandering around the area to look for some good spots for photo-taking, we spotted a Shih Tzu amongst the pack of huskies. She seemed to be the leader of the pack, strutting around and occasionally gambolling with the huskies. Looking calm and alert, the fluffy cutie stopped in our track and let me take a picture of her with my boys. We continued to spend the remaining time enjoying the company of the dogs until it was time to say goodbye to our new fluffy friends. There is a gift shop within the café for those who wish to purchase their merchandise for memory's sake.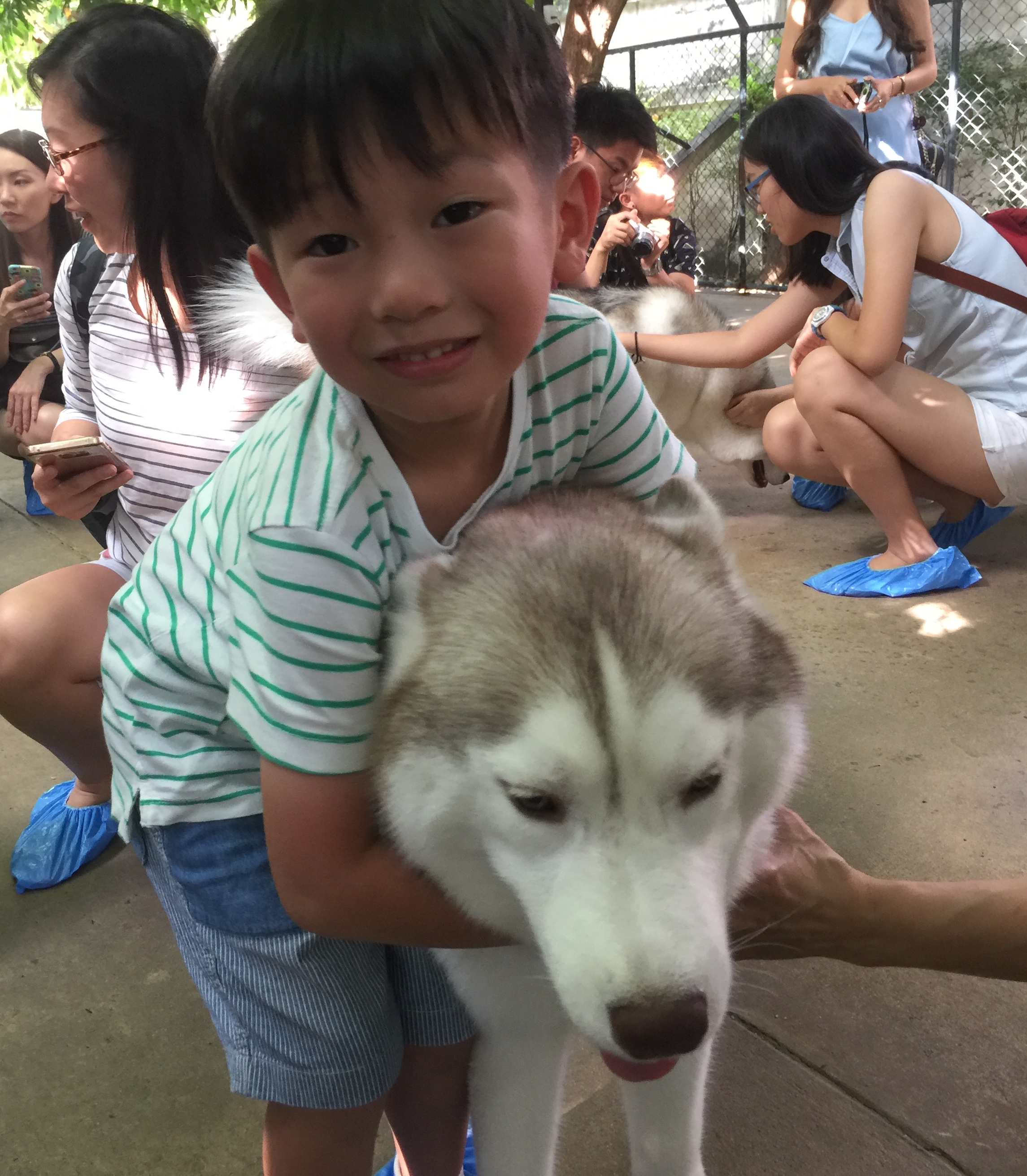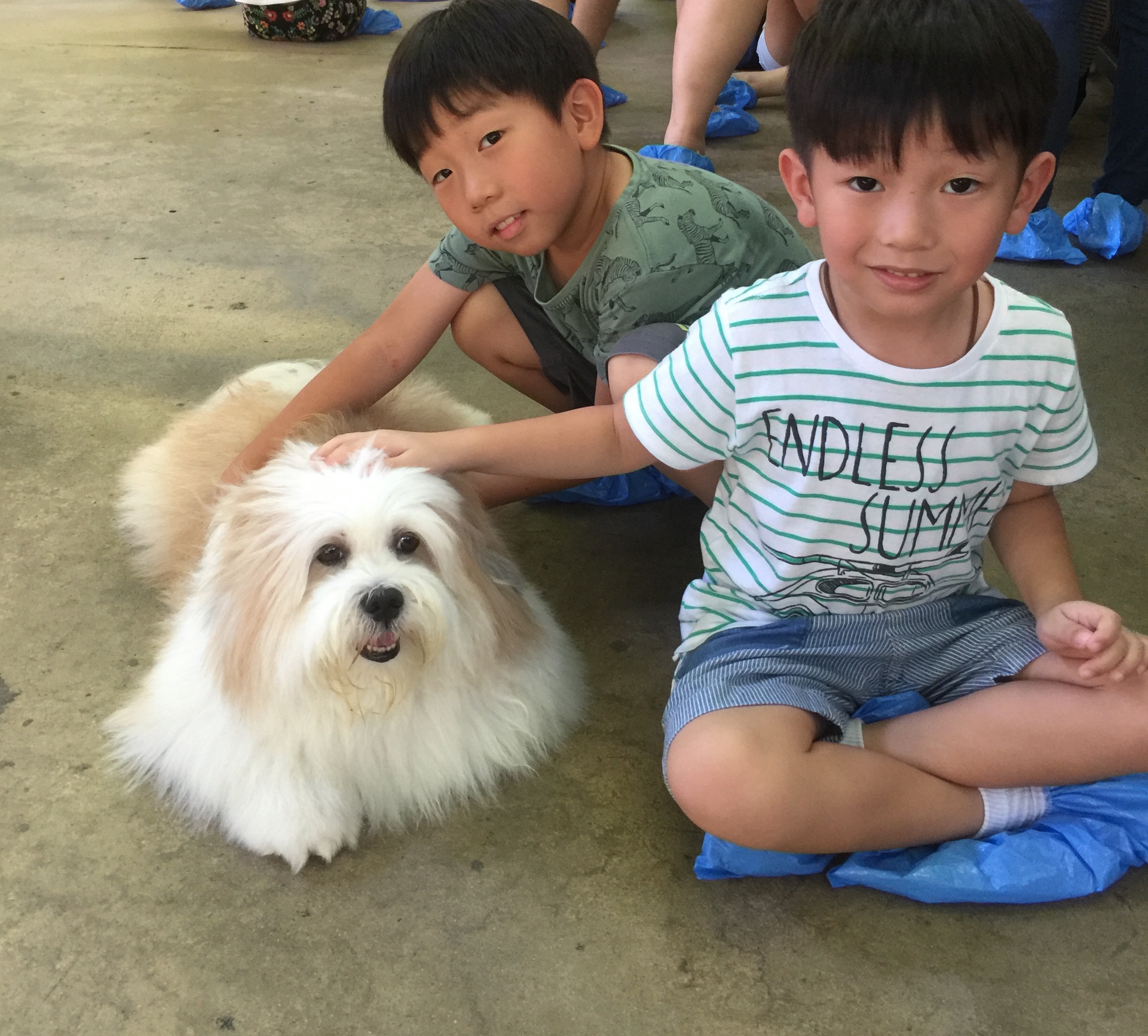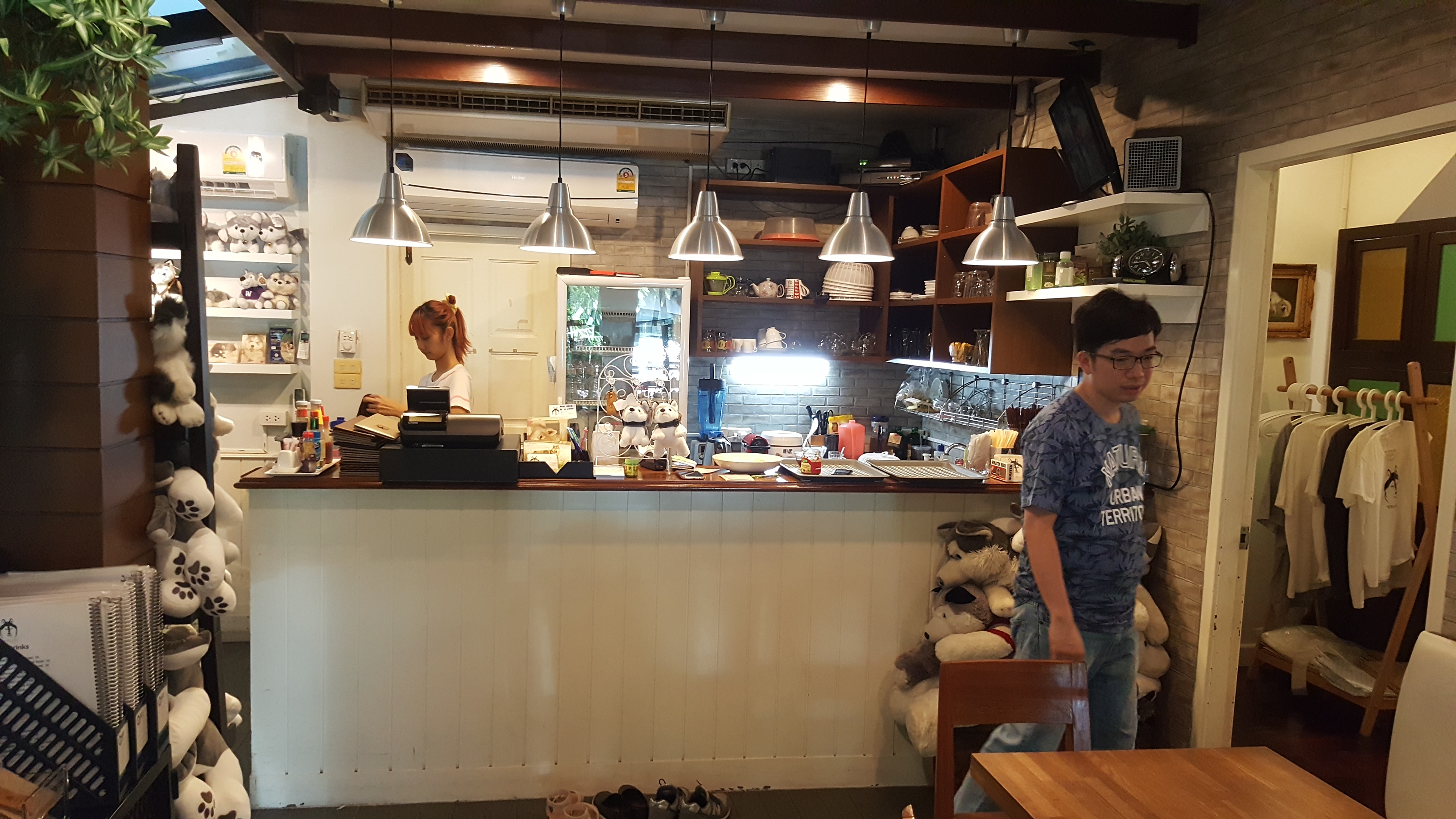 The overall experience at Truelove at Neverland was delightfully enjoyable and families with children will thank me for this highly recommended place in their next Bangkok trip.
 Address: 153 Soi Ari Samphan 2, Samsen Nai, Phaya Thai, Bangkok 10400, Thailand 
Opening Hours: 
2 sessions per day
1st session starts at 12.30 pm, playtime is 1 to 2 pm.
2nd session starts at 3.30 pm, playtime is 4 to 5 pm.
Closed on the last Sunday of each month.
By Train: Take a BTS to Ari Station and get a tuk-tuk or taxi to drive you in.