From a young age, Melissa knew that adoption was in her life plan. Having watched many documentaries and movies on adoption in Singapore, her heart ached at the thought of children with neither a family nor home. 
When she got married, she broached the topic to her husband, who felt that adoption should only be considered if they failed to have biological children. The topic was closed after they conceived their son.
While the marriage ended a few years later, she never stopped thinking that something was missing. 
"Yet something was bugging me. It was that old hope awakening. I was in a good place with a stable job, a home and a son who was growing up so quickly". 
With support from her son and family members, she quickly arranged to attend a pre-adoption briefing and Home Study Report. 
Recalling the process, Melissa said, "This was a tedious and intrusive process and required a lot of personal information to be shared. I had to dig up all my insurance policies, my certificates, bank statements and so on. There was a lengthy form to fill up consisting of many questions about my childhood, relationships with family and friends, hobbies, thoughts on parenting, personal reflections and life choices." 

Read also: The Secrets to Raising a Strong and Confident Daughter
"I was NOT shopping for a baby!" 
After a home check to assess that her home environment was suitable for raising a child, she began searching for a child through agencies. The first few agents that she contacted gave her a bad taste, with an agent blatantly saying that the babies in her charge were "of good quality". Another asked if she wanted a Chinese boy instead, as girls were "in low supply". 
Turning to her Christian faith, she prayed fervently, and her prayer was answered when one day, an agent sent her some photos of a baby girl. She felt her stomach flutter. She booked a flight to visit the baby in her home country. 
On that first meeting, Melissa felt an instant connection with the baby and could not bear to put her down. When it was time to leave, she already knew that she wanted that baby, and she even had a name ready – Kaitlyn. 
Bringing Kaitlyn home was a long journey. While the usual process of applying for a Dependants' Pass takes a month, Kaitlyn's application took three months. When Kaitlyn turned 7 months old, she was finally reunited with Melissa. 
The next steps involved a court hearing, home visit and citizenship application, each of which took weeks of paperwork and waiting. Finally, after a few months, Kaitlyn received her citizenship and is now Melissa's legitimate daughter. 
Eligibility Requirements for Adoption in Singapore
If you are thinking of adopting a child, there are a few criteria that you have to meet under Singapore's Adoption of Child Act.
Be at least 25 years old
Be older than the child by 21 years, but not more than 50 years.
Be a Singapore Citizen or Permanent Resident, or have a recognised pass for residence in Singapore
Both married couples and singles can apply, but males will not be able to adopt a female child. Exemptions can be granted if criteria 1 and 2 are not met, and if the child has blood relations with the adopter. 
Procedure on Adopting a Child in Singapore 
Attend a pre-adoption briefing with the Ministry of Social and Family Development (MSF)
Identify a child to adopt on your own, through the Ministry or an adoption agency. 
Obtain notarised consent from birth parents and all identification documents of the child
Prepare itemised breakdown of costs involved
Submit the application to the Family Court
Attend an interview and court hearing with MSF to determine the outcome of the application
Factors to Consider when Adopting a Child 
Once you have determined that you are eligible to adopt a child, there are some factors you may need to consider before starting the adoption procedure. 
1. Finances 
Depending on whether you engage an agency, the total cost of adopting a child can range anywhere between S$25,000 to S$40,000. This includes the cost of the mandatory Home Study Report, citizenship application fees and nanny fees. 
2. Time taken to complete administrative procedures 
The mandatory Home Study Report from MSF takes 1 to 2 months. If the adoptee child is not a Singapore Citizen, the administrative process can take up to a year, as the Approval from the Family Court takes about 5 to 7 months to complete. There is another wait for citizenship approval. 
3. Open and closed adoptions 
In Singapore, closed adoption is the most common option, where the birth family and adoptive parents have no contact. Birth parents can receive non-personal information about their child upon request. 
An open adoption is where both sets of parents have access to information of varying degree and can interact with each other. 
4. Other children in your family 
Children in the house may experience complex feelings regarding your decision of adopting a child. Introduce the idea of having another sibling to them and keep them involved in the process. Lastly, constantly assure them that your love for them will remain even with the addition of another child.
Read also: How to Teach Kindness and Compassion to Children
Adoption in Singapore can be a long, drawn-out process, and even though adoptive parents do not go through pregnancy and labour, the love for their child is the same as any other. 
This article is based on a true story by Melissa, as told to Jamie Koh.
READ NEXT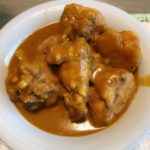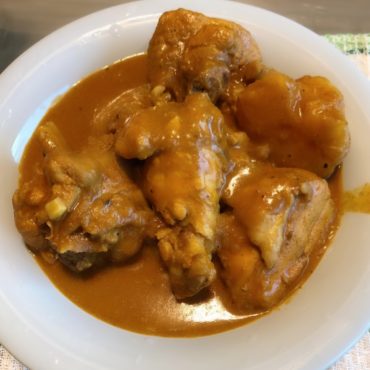 Curry Chicken
by Lena Soh