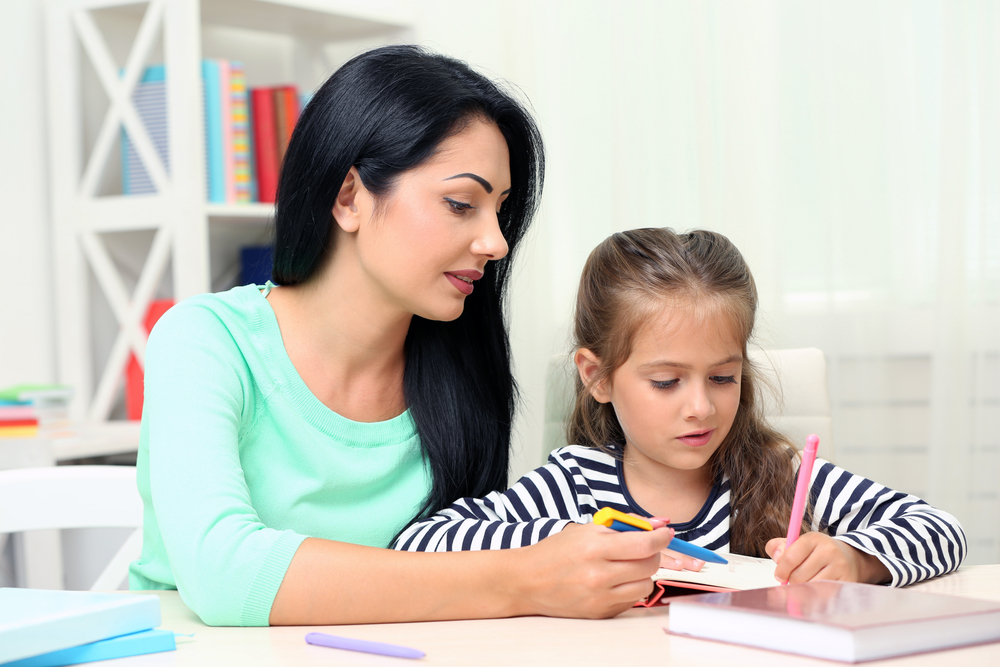 The word "exam" causes as much stress to parents as they do to the primary school students sitting for the exams. Twice a year, parents break out in hives at the prospect of preparing their kids for the exams. 
We hear you and we are here to help. 
Here are some tried and tested exam strategies that help students score well in their exams. 
Teach your kids these methods and see them score much better in their next exam.
Exam Strategies to Score well
Students who score well approach exam questions using these exam strategies. The next time your child sits for an exam, remind him to implement them.
1. Read the test directions closely.
2. Survey the test before beginning.
3. Read every question closely.
4. Prioritise how you will answer questions.
5. Look for keywords in the question that will give you a clue as to how to answer.
6. Focus on the exam paper.
7. Remember to breathe.
Read also: 7 Ways Parents Can Inspire Their Kids to Do their Best
Exam Preparation Tips For Primary School Students
Now that your kids have the means to tackle their exam questions properly, it does not mean your job is done. You still have to help them study for the exams. 
Early preparation is key to success. Make sure your child understands the concepts because it makes it easier for your child to remember and to answer the exam questions correctly. Steady revision also increases confidence in the subject matter and helps correct any confusions and even improve understanding of the syllabus. 
Depending on the aptitude of your child's learning and the grade level, the preparation lead time to the exam differs for every student. However, you can follow these exam tips for primary school students to help your child prepare for his/her exams:
1. Make a note of test/exam days on your calendar
Set a reminder so you and your child know when the exam dates are and prepare for it.
2. Know the format of the exams
This helps your child prepare for the exam papers. Ensure your child knows how to answer the questions. For example, in Science, you have to answer with the right keywords and in mathematics, your child needs to know how to solve the problems with the correct procedures.
3. Help your child have the abilities to meet the essential exam-taking skills
This includes having legible handwriting and the ability to correctly pencil in the ovals in the optical answer sheet.
4. Ensure they have all they need to sit for exams
Check that they have packed enough pens or pencils for the exam. And ensure they have the essential tools such as e-dictionary (for Mandarin exam) or calculator (for Math exam).
5. Feed them well during the exam period
This is especially so before they head to school to sit for the exam. Provide high-protein, healthy, low-sugar breakfast that will help them to focus during exam time.
If your child cannot eat in the mornings, offer something light like warm milk/milo or toast bread with butter.
6. Make sure they get enough rest
Agree when is a reasonable bedtime and stick to it. Set a regular bedtime routine in the weeks prior to the exam. This will help your child fall asleep especially the nights before the exams.
7. Encourage your child to take regular breaks during the study period
This helps to clear his/her mind which results in better concentration.
8. Strategise with an exam preparation plan
For your children in upper primary school, help them put together an exam preparation plan. Propose a timeline to study and the revision schedule for the topics.
Remember to implement some break time as per point 7 so that this exam tip is not too daunting for your primary school student.
9. Revise with your child
Help your child to understand and study the syllabus that will be tested in the exam. This will reinforce your support and help your child to better grasp the concepts or techniques tested in the exam.
10. Do practice papers
You can also have your child do some practice papers with similar exam formats to familiarise himself. Coach your child to complete these papers within the exam time.
11. Guide your child on the exam strategies
Scroll up to refer to the list again and help your child master the techniques.
12. Keep calm and be encouraging
The prospect of exams can be stressful for your child. Even when you are frustrated with your child's progress, remain composed. This will benefit your child in his learning process.
13. Relax before the exam
Try not to cram any studies the night before. Instead, use the evening to help your child feel confident and relaxed.
14. Playtime after exams are over
After exams are over, allow your child to let loose and indulge in some serious down time like watching TV or playing video games.
15. Review the answers upon receiving the results
When you receive the results, review any mistakes for future learning opportunity. If your child did not test well, reassure your child and boost his/her spirits to do better at the next exams.
Read also: Exam Stress in Children: Warning Signs and Tips to Manage
Remember that grades aren't everything. It is the learning process that matters most. What other exam tips do you exercise for your primary school kids? Share them with us.