Being the second largest city in Taiwan, Taichung is a vibrant place teeming with life and rich culture.
From art-filled public spaces to the history temples and modern museums, Taichung is in fact one of the most liveable cities, according to the majority of Taiwanese.
Less than an hour south of Taipei by high speed train, Taichung has gained more popularity among tourists over the years, especially families, due to its wide range of attractions and an impressive range of mouth-watering street food and desserts.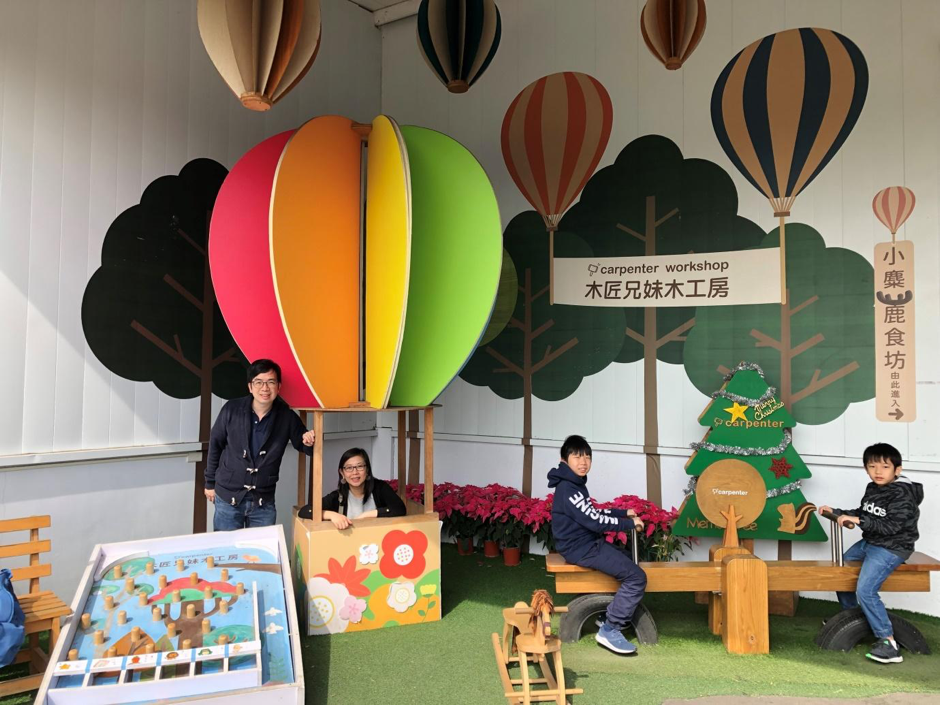 One fun-filled family attraction that we discovered on this holiday trip was The Carpenter (木匠兄妹).
Tucked away in an inconspicuous area in houli District and only easily accessible by taxi or car, the Carpenter provides an opportunity for everyone in the family to experience the fun of creating their own wooden craft or souvenir from scratch.
What's more, one will also be intrigued by a broad array of eye-catching ornaments, toys, stationeries, furniture and the likes that are made entirely of wood but infused with modern elements in their design.
How The Carpenter (木匠兄妹) came to be
Upon arriving at the venue, our faces were aglow with glee when we were greeted by a whimsical backdrop of hot air balloons and wooden play area at the entrance.
Our friendly taxi driver offered to snap a family photo for us and my boys then quickly proceeded to have fun with the See Saw and a giant handmade pinball. Not long after, a congenial staff emerged and ushered us to an area where he gave us a brief history of the company and introduced us to the various types of wood base and carving techniques. There is even a dedicated area for kids to play with their handmade wooden toys.
As with any other company, there is always a story worth knowing behind the business. Not wanting their father's lifetime efforts from going to naught, the brother and sister duo decided to inherit their father's woodcraft business by transforming traditional woodcrafts into distinctive products imbued with modernity and style.
To make it more educational for everyone, DIY workshops are offered where adults and kids can create unique souvenirs in a safe and comfortable environment.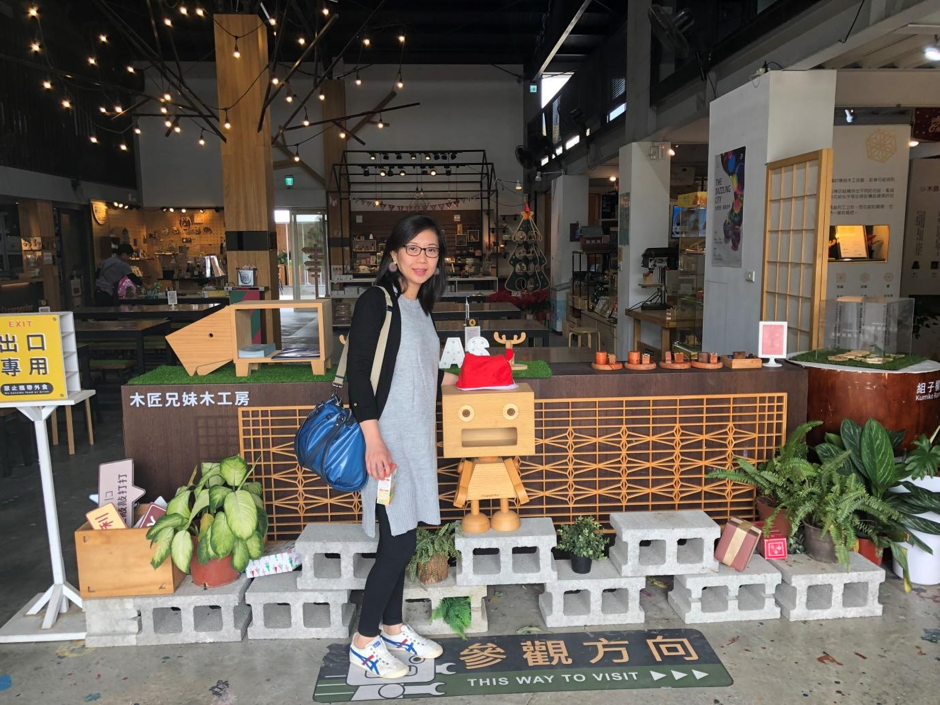 The hall of fame
After a quick tour, the staff directed us to a huge board on the wall where the top 8 DIY creations are displayed.
Depending on your preference, you can select one or more designs to DIY based on the 5 steps listed and you only pay for the items you choose after completing your masterpiece with guidance from the staff.
As expected, my boys could not make up their mind and asked me audaciously, "Can I build it all?". I rolled my eyes and they knew the answer.
Next to this board was a list of 8 recommended woodcraft DIY courses which require more time and skills as the items were more complicated to make. These are more suitable for adults as the production involved the use of sophisticated machines.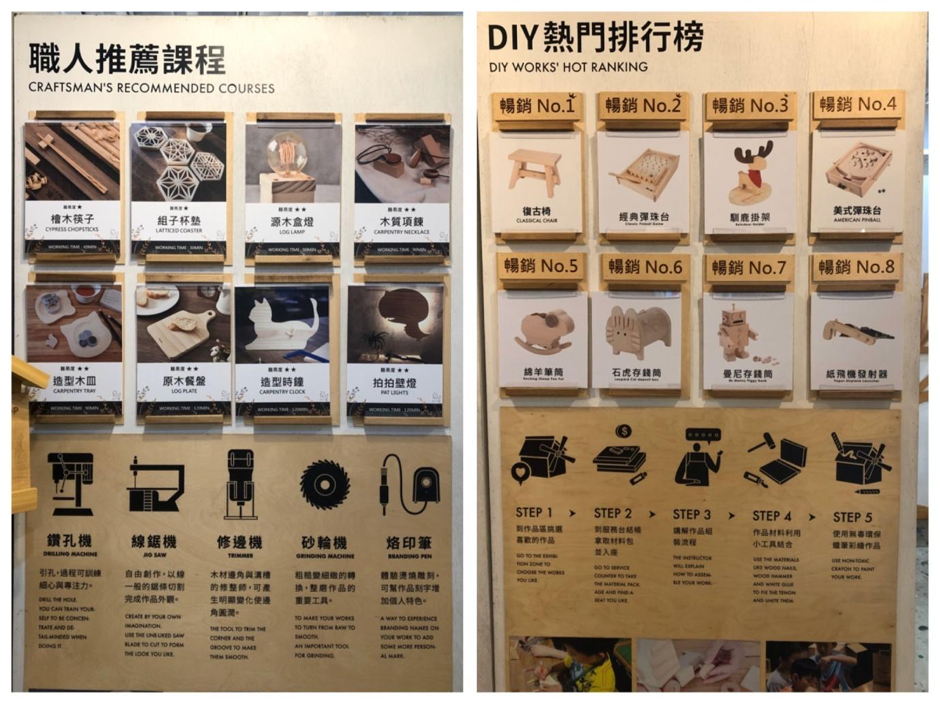 I have to agree that the entire place allows you to be immersed in the art of carpentry. From unique lamps and coin banks to adorable accessories holders and one-of-a-kind toys, surely there is something you will fancy to take home as memorable souvenirs.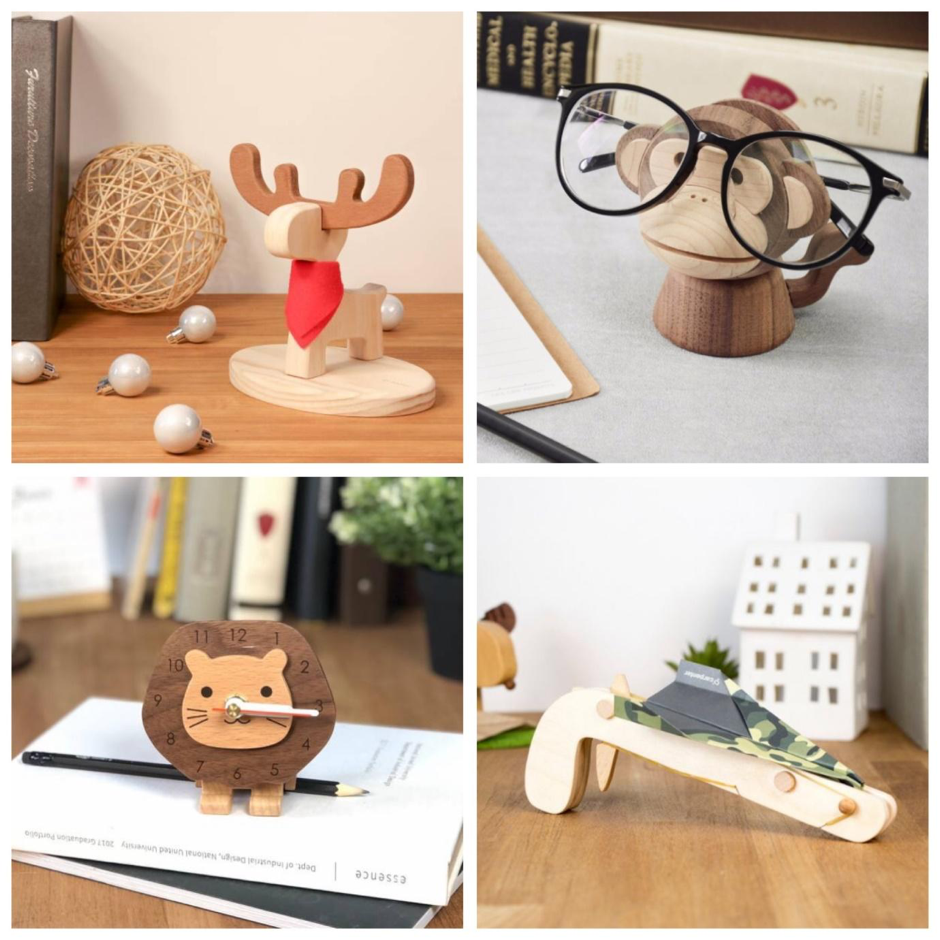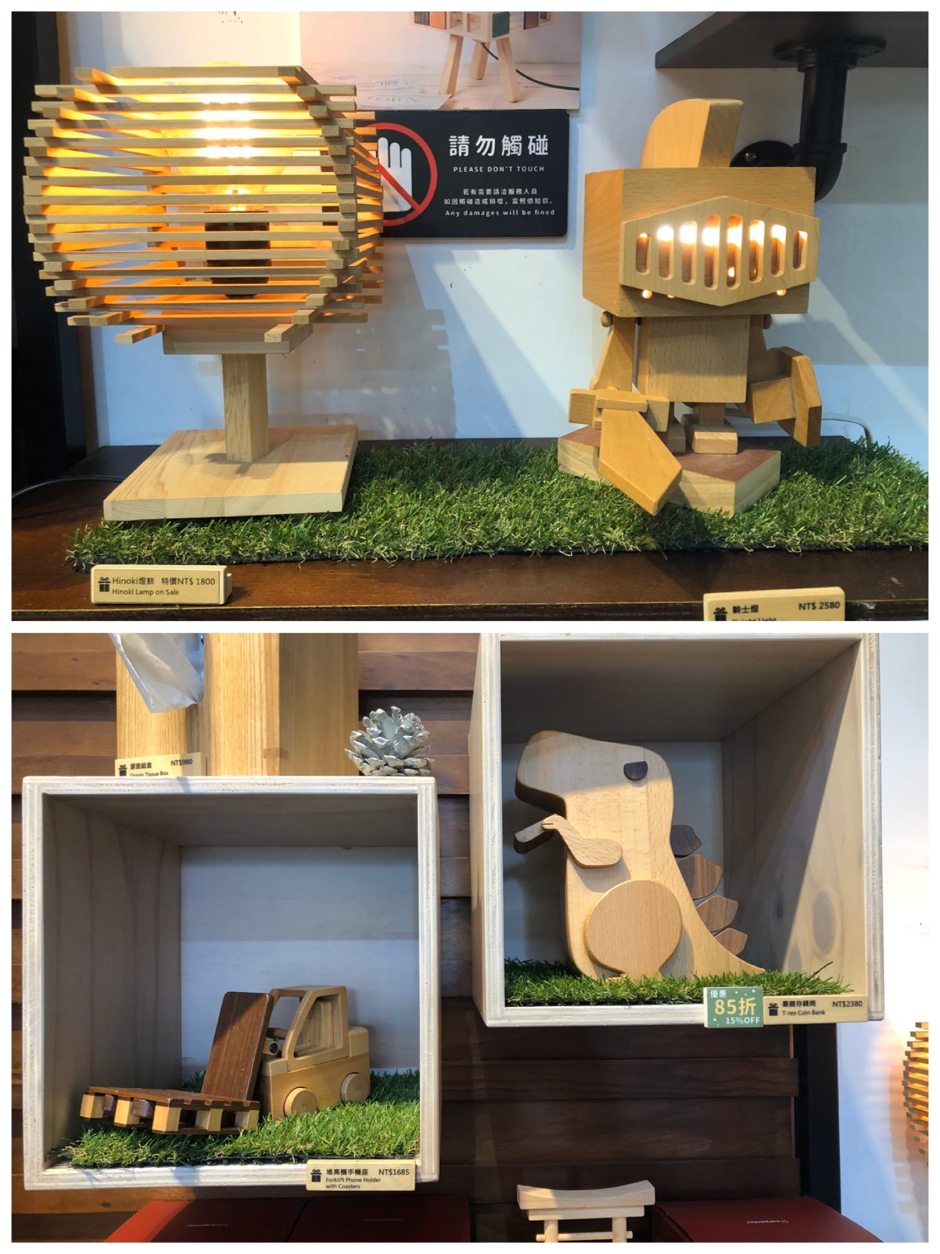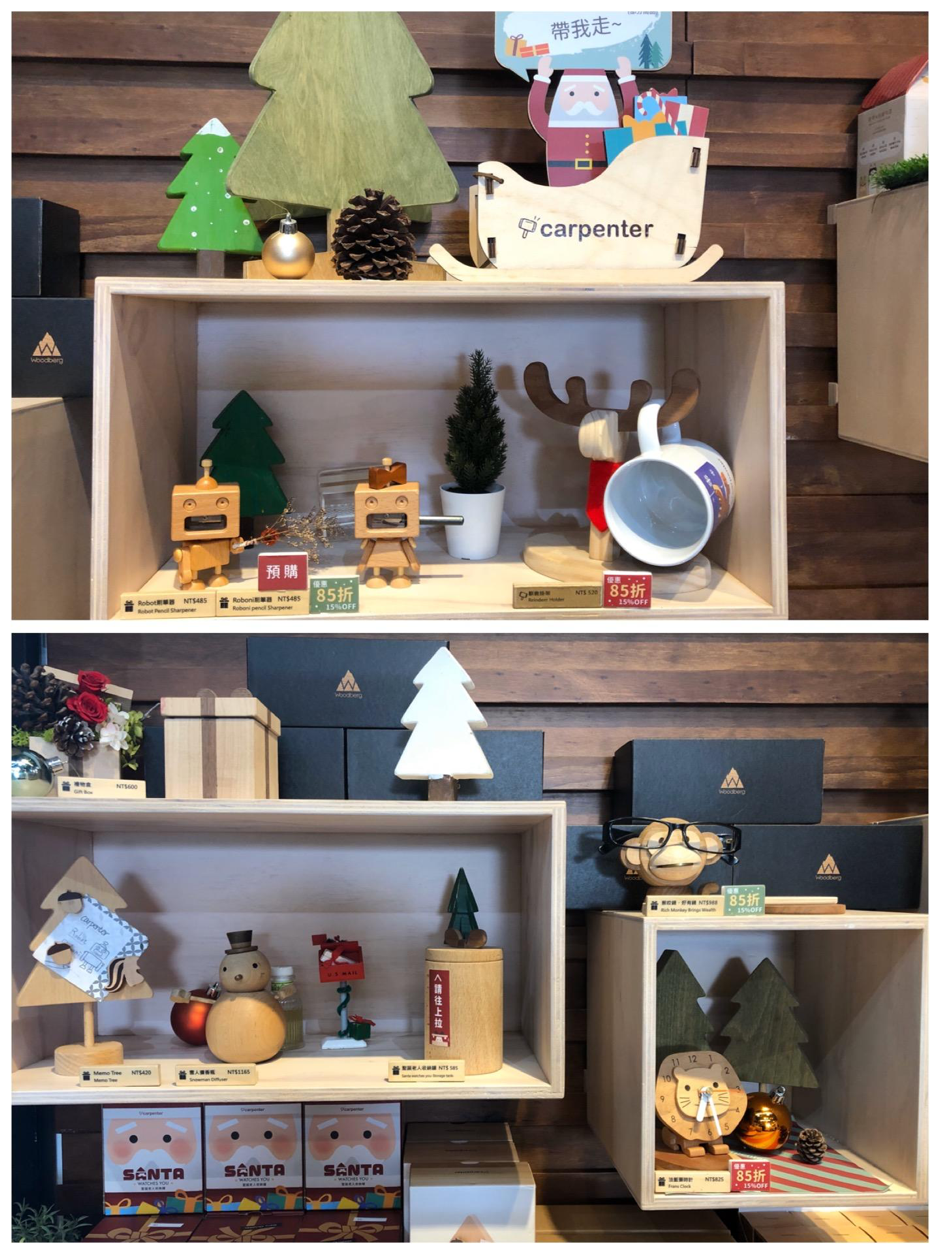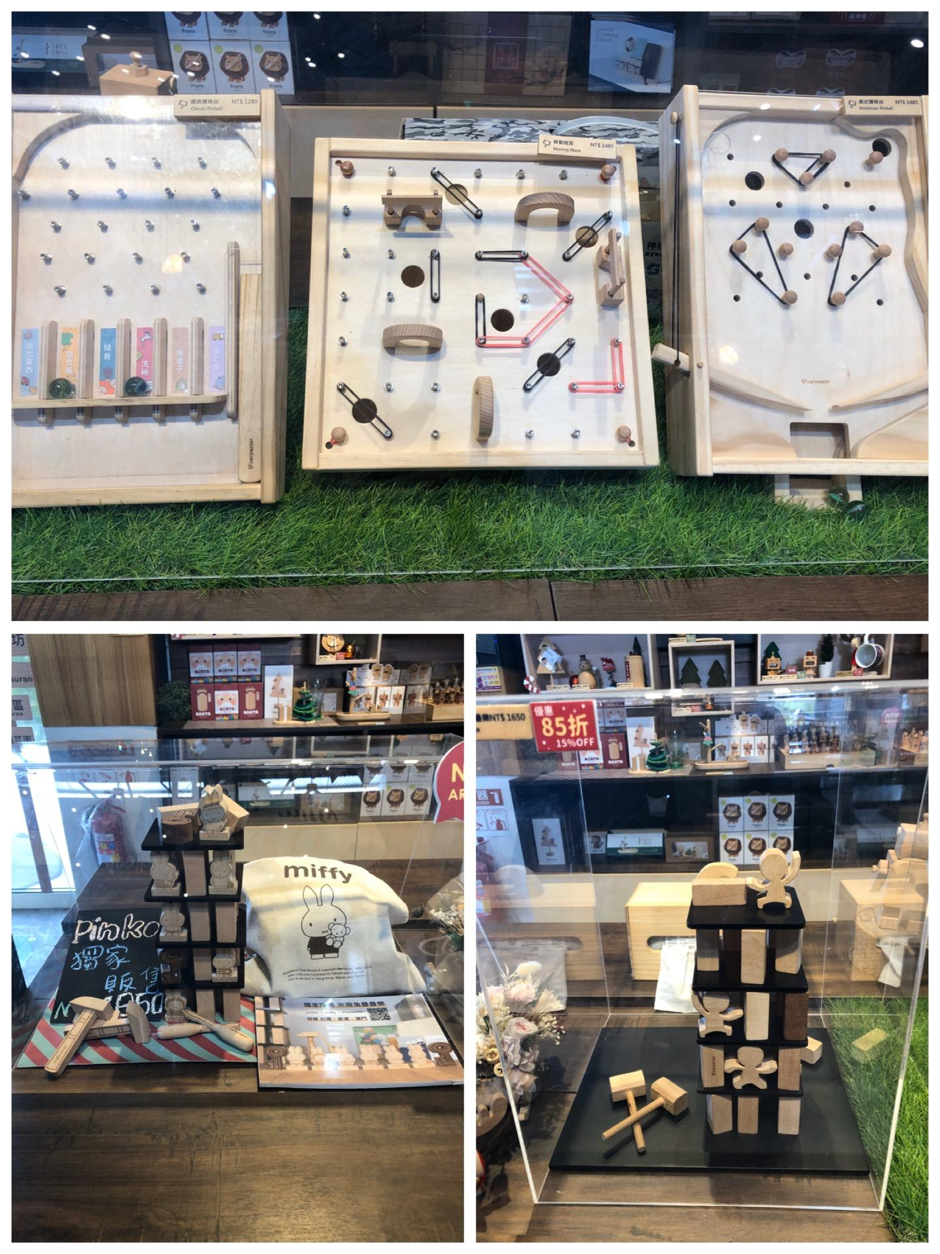 Exquisite creations
As we were admiring the myriad of intriguing wooden crafts on the display, one particular set caught my elder son's attention. "Wow! Look how exquisite this Chinese chess set is!" my elder son enthused, eyes open wide in awe as Chinese chess is one of his favourite games.
Equally impressed with the craftsmanship, I decided to purchase one set (even though it costs around $130 SGD) and my son's face immediately exploded with joy and excitement.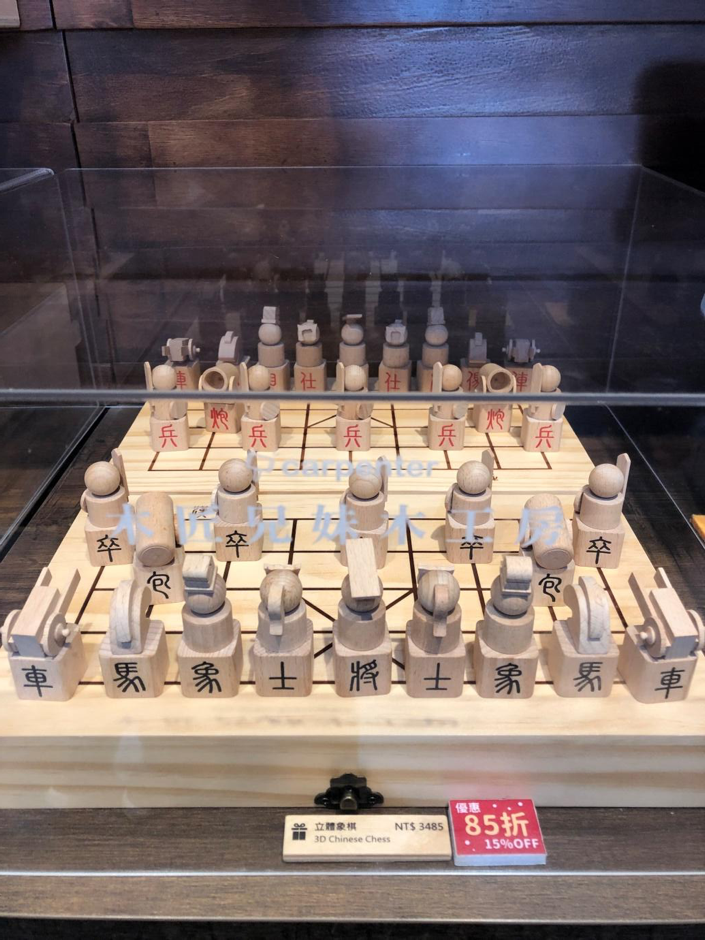 Fairly, I then passed the DIY privilege to my younger son who opted for the Paper Airplane Launcher DIY. After completion, the staff guided my son on how to launch and I was surprised to discover the distance the paper airplane can actually cover.
On the other hand, my wife was drawn to the cute reindeer holder and that was her DIY gift.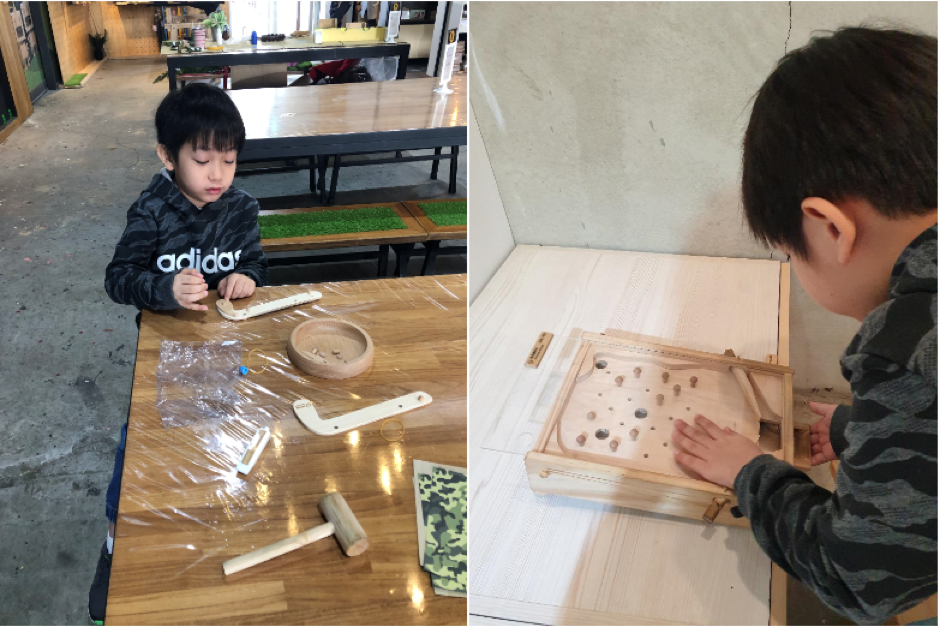 Family Insta-shots
After our purchase, we were pleasantly surprised to find a small outdoor play area at the back of the workshop, next to an Alfresco café which was unfortunately closed that day.
One remarkably Instagram-worthy rainbow frame grabbed our attention and we waited no time to strike some poses for a fabulous family picture. After that we spent our time playing some games like Ring Toss and walking sticks in the open field.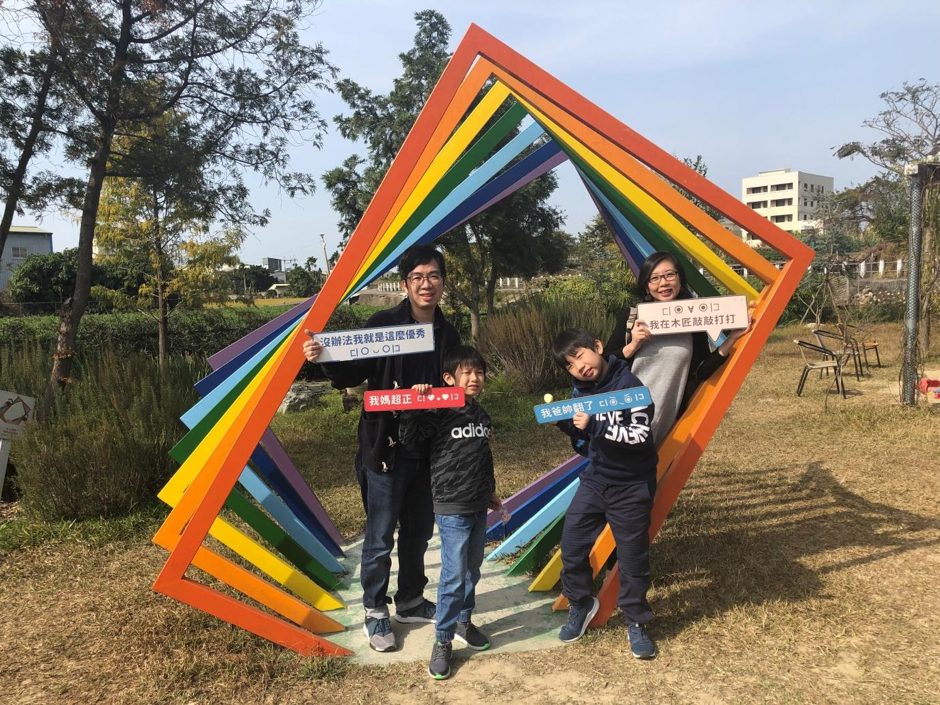 Highly recommended for families with children, The Carpenter is definitely an awesome place to visit. Not only can you shop for unique souvenirs, you can also challenge yourself to build delicate woodcrafts and revel in the sense of achievement.
The Carpenter
Address: No. 4-12, Jiuzun Rd, Houli District, Taichung City 421, Taiwan
Opening Hours: 9:00 am – 5:00 pm daily