In 2018, there was a total of 7,344 marriages that reportedly ended in a divorce or an annulment, a dip of 3.1% in divorce rate compared to 2017. Despite the drop, the unfortunate reality of so many couples going their separate ways is still disheartening.
It has come to my attention that the key to a long-lasting marriage may be an enigma to some people but just the other day, I witnessed an elderly couple strolling hand in hand in the park, enjoying the morning breeze as they chatted lovingly with sparks in their eyes. The heart-warming moments of seeing them still so much in love brought a big smile to my face and left me to wonder what their secret of a long and happy marriage is.
Looking around my circle of friends and relatives, I decided to have a chat with my brother in law, Edwin Soh aged 44, who has been happily married to Angela for over 20 years and recently celebrated their China anniversary, on how they have managed to keep the spark alive in their marriage. Both of them are in the finance industry and they have a beautiful 15-year-old daughter ReeAnn.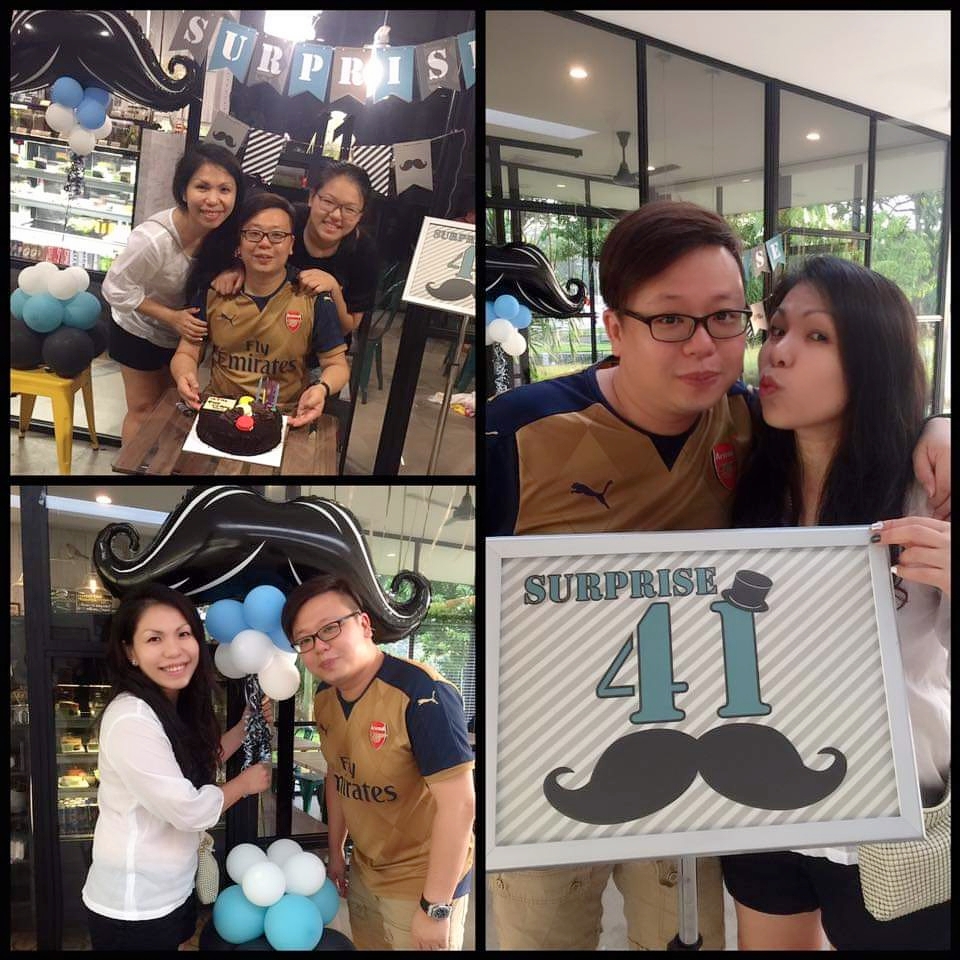 Wonder Years: How did the two of you meet?
We met at a party. There was an instant connection but it wasn't exactly love at first sight. She told me I was actually not her type but fortunately we took time to get to know each other better and eventually fall in love. Other than physical attraction, we both agree that love takes time.
How long was it before you decided to get married?
Both of us did not want to rush into a marriage not knowing what was in store for us. After 4 years of courtship, we developed a better understanding of each other and then we knew we were mentally ready for a long-term commitment.
What did the two of you have in common?
We have completely different personality traits. However, it didn't take long for us to identify our shared interests and travelling is one of them. I find that it is important to disconnect myself from the hustle and bustle of daily life as I believe in taking time to relax, rejuvenate and enjoy life. On the other hand, my wife prefers to explore and do something different and exciting together. On common ground, we like to venture into the unknown, expand our horizons and develop a wider perspective in life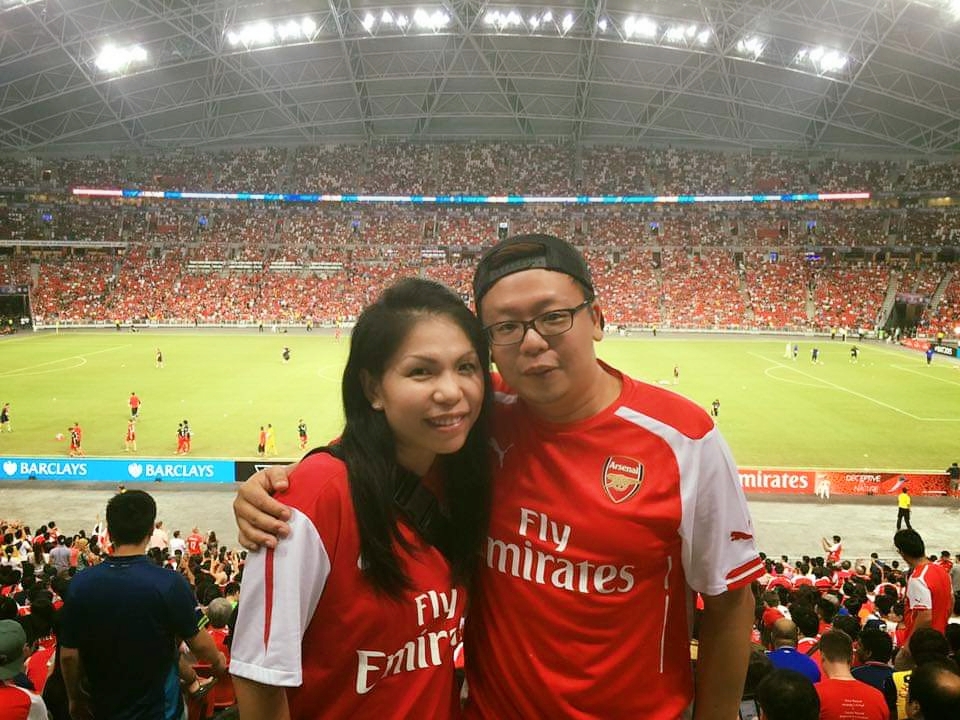 While the both of you were dating, can you recall a specific moment in time when you knew 'she is the one'?
Our relationship has been a gradual development of love and trust. It was not really a single moment but a gradual accumulation of many little things and moments during courtship.  I honestly cannot remember a time I didn't want to marry her.
What do you think the most challenging part of being married?
To maintain a healthy marriage. To fall in love again and again with the same person. To embrace all the imperfections and differences. It is easy to let that feeling slip away after twenty years, especially with our hectic life. It sure takes a lot of effort and sacrifices from both parties!
What has been the greatest obstacle you and your wife have faced over the 20 years?
Parenthood! We were raised differently and coming together to raise our own kid is tough and no easy feat! We used to have different opinions on our girl's upbringing and often ended up getting angry and playing the blame game. Basically, we did not handle most of the issues well enough but over the years we have learned to be more understanding and will iron out our differences amicably. I realise the most important thing is our family can stick together through thick and thin, no matter how happen. We have actually coped better than we had first thought!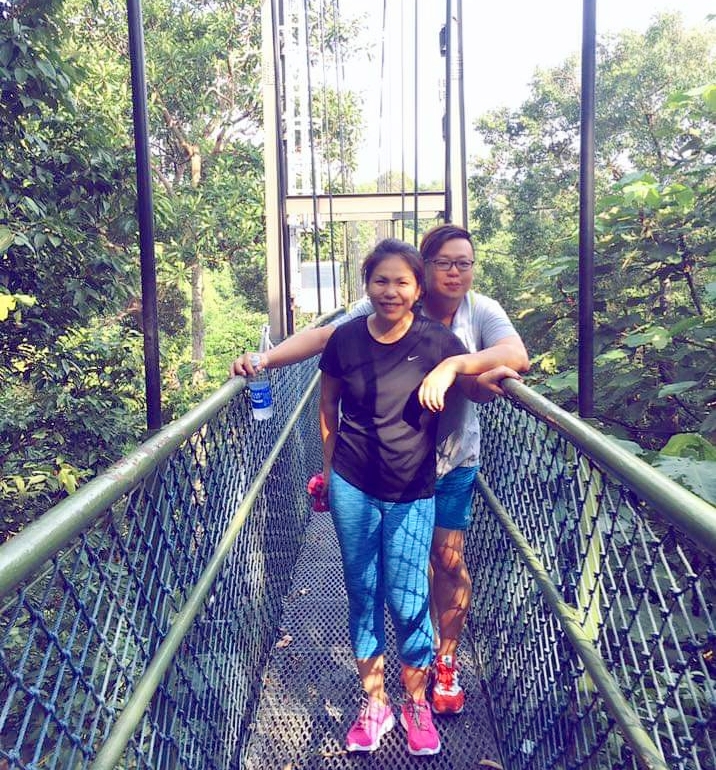 What is the one special thing your wife/hubby did that made you feel glad you married her 20 years ago?
My amazing wife is very supportive and always stands by me in weal and woe. I cannot ask for more
What is the one thing you would like to change if u could turn back the clock?
I am really grateful to be where I am. I am blessed with a loving and supportive family. If there is something I can change, it would probably be not selling our matrimonial home. It might be a simple furnished 5-room flat in Sembawang just next to the MRT station but it was filled with so much love and fond memories.
What are some important advice or tips you will give to newly-wed couples?
Keep the flame alive in your relationship, learn to accept differences and love and support your spouse with all your heart.
We thank Edwin for his lovely sharing.