For families who like to take respite from the humdrum of urban life, Jeju is always one of the top tourist destinations due to its beautiful natural landscape, dotted with gorgeous waterfalls, a dormant volcano and mysteriously stunning lava tubes. Indeed, our family had a revitalising trip in Jeju during our December holiday that had helped us to rejuvenate and recharge for the following new year.
Naturally, we visited many popular places of interests but one place that left a deep impression on us was the Eco Land Theme Park. Located in Gotjawal forest, Eco Land Theme Park is a magnificent park to bring you closer to nature where every blade of grass is cherished and taken care of. We did some research and realised the most convenient way to get around Jeju is by taxi, so we hired a reputable taxi driver who was also a tour guide to drive us there.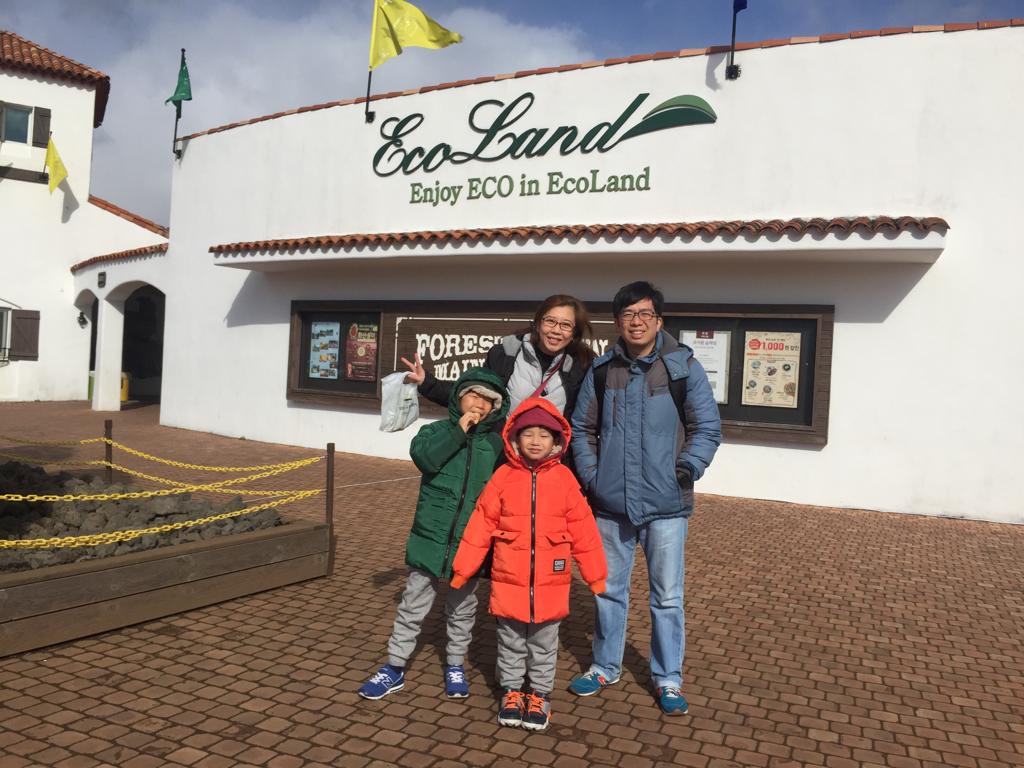 We arrived at our destination high in expectation as the tour guide had talked to us with great zest about how scenic and beautiful Eco land is. The theme park consists of 4 main attractions – Eco Bridge Station, Lake Side Station, Picnic Garden station and lastly the Lavender, Green Tea and Rose Garden Station. The fascinating factor is you can hop on a cool forest train (looked like the classic steam powered train) to explore all the stations with ease. The kids were eagerly looking for the best cabin, itching to ride the majestic train.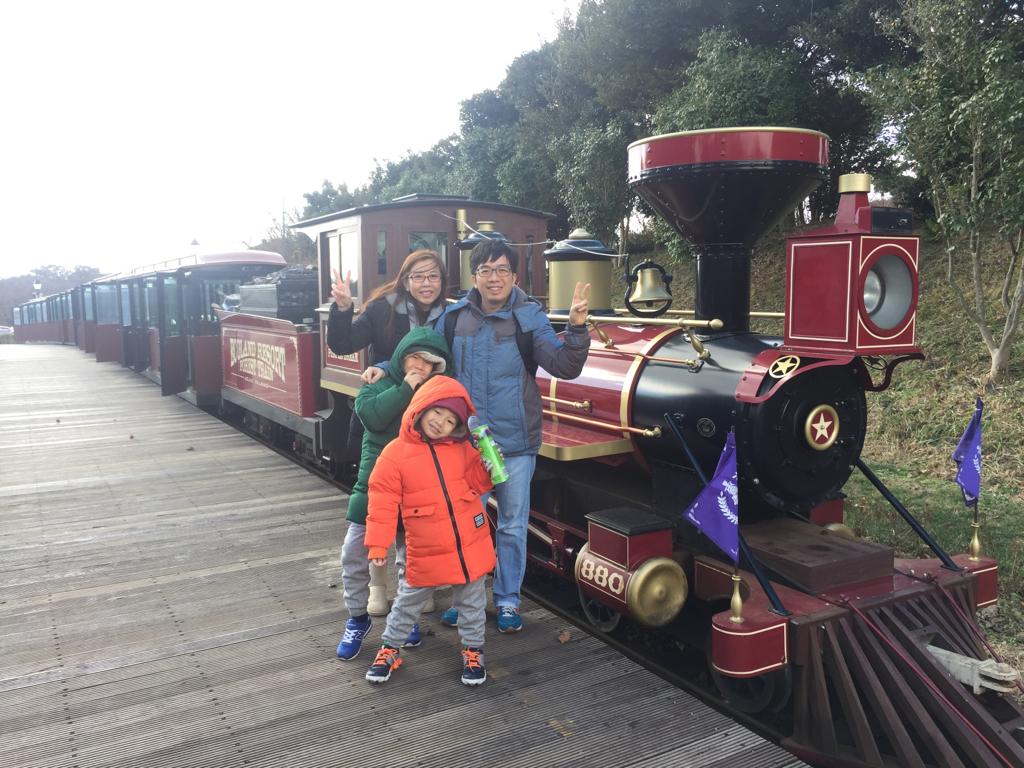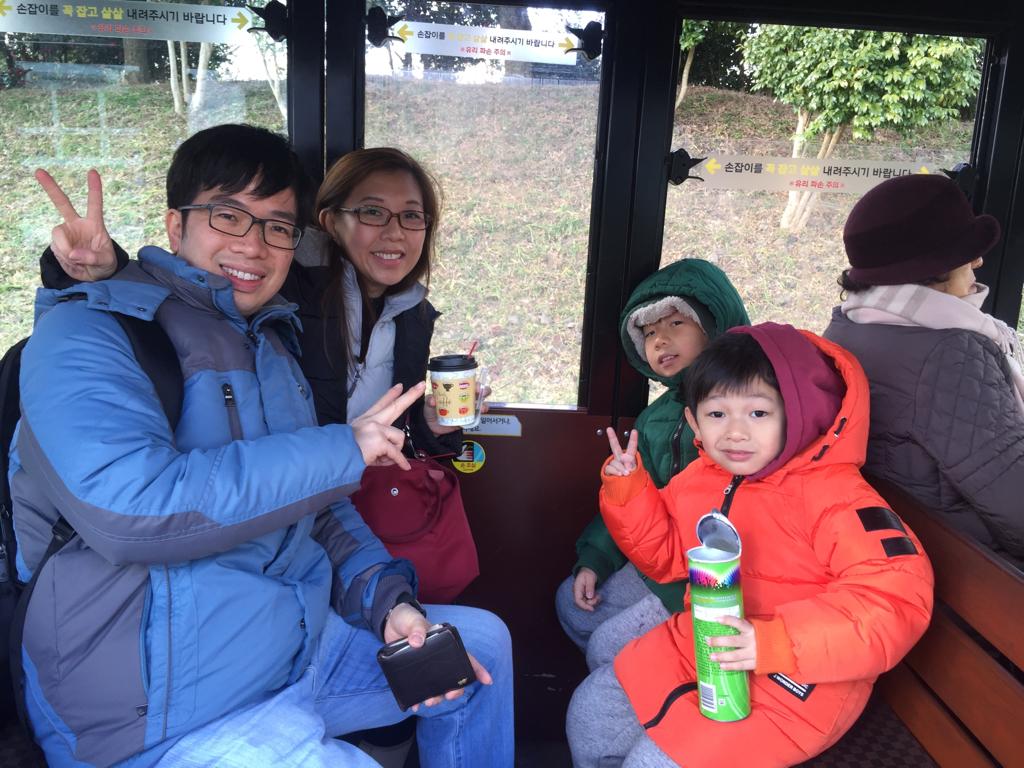 Along the way to our first stop at Eco Bridge Station, it was all lush greenery and we enjoyed the tranquillity of the surroundings, interrupted by the occasional chirping of birds. I suggest everyone to alight at the Eco Bridge station, where you can take relaxing stroll along a 300m long raised wooden bridge over a huge lake. It was rather cold in December and we were shivering slightly as the cool breeze caressed our faces. We thoroughly enjoyed the nature walk and the splendid scenery and wasted no time to snap a few pictures.  At the end the lake was actually a bumper boat ride area but to our dismay it was closed at that time.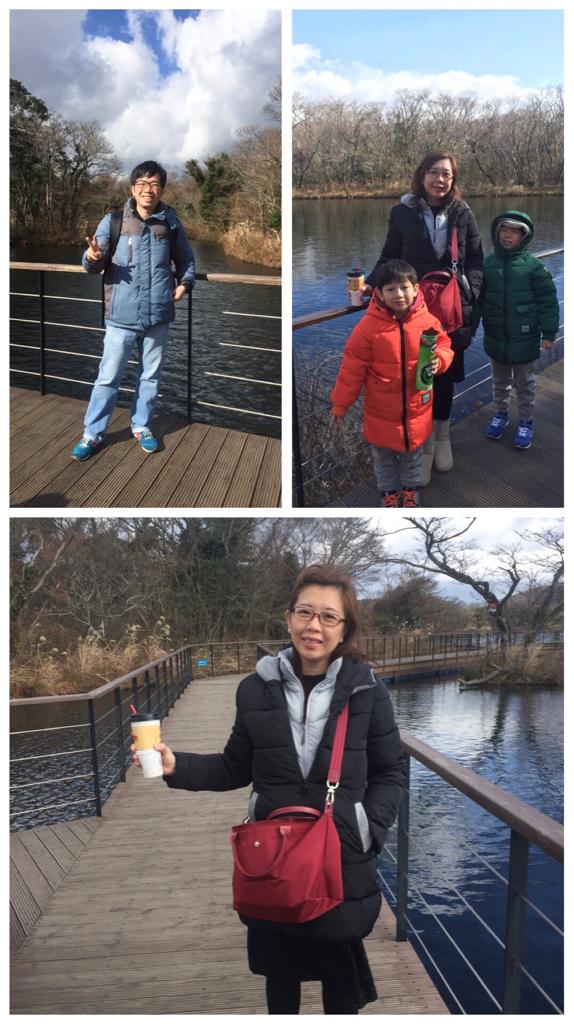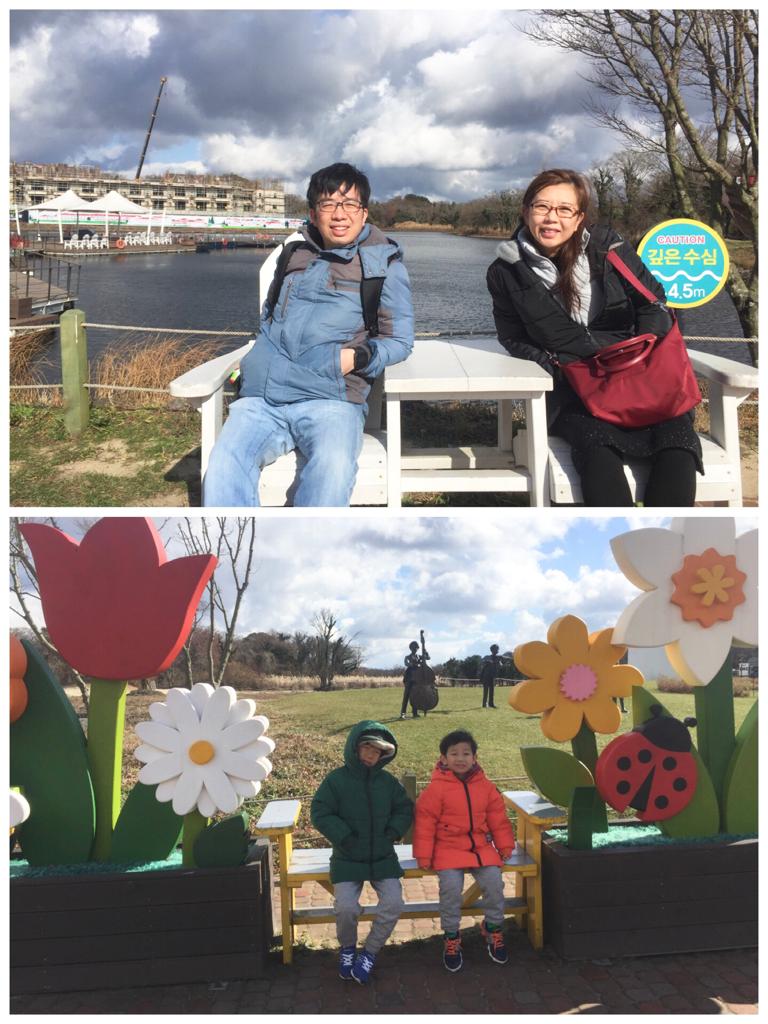 Along the path to the next Lake side station, you will be enlightened by the magnificent scenery which offers plenty of instagrammable spots. It seemed we were transported to a surreal landscape of beauty and fantasy where we saw a beautiful windmill and a pirate ship in a nature backdrop. Our boys whooped with joy at the sight of the pirate ship and made a dash to it. My wife and I were more intrigued by the 2 huge, eye-catching skeleton chairs at the entrance, an Instagram-worthy spot for a great shot.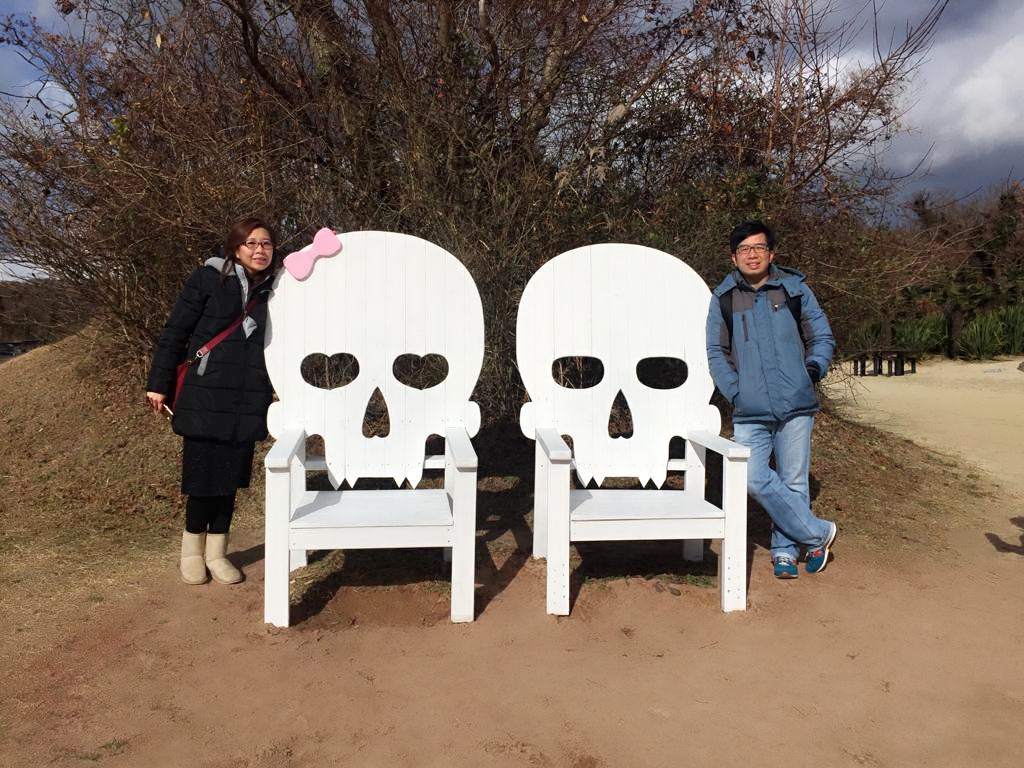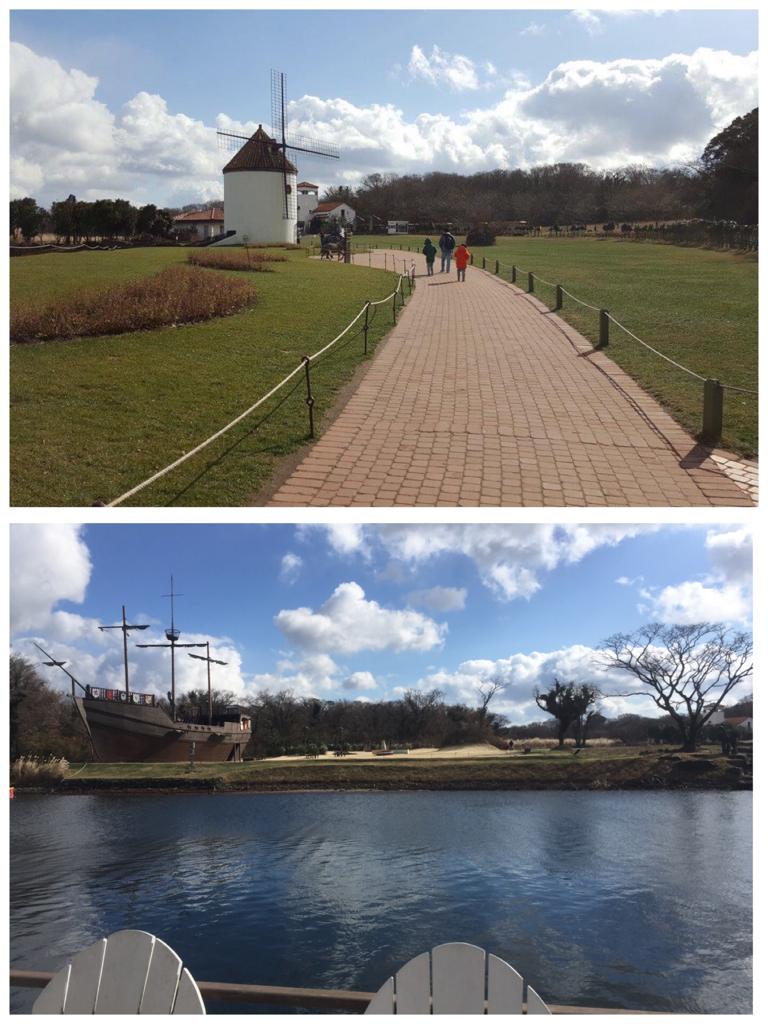 We caught up with our boys and explored inside the ship, where you found life size pirate statues, a row of cast iron cannons and a treasure trove of jewellery and gold coins. The whole ship is an awesome playground for any kid who can roam around freely and keep them entertained.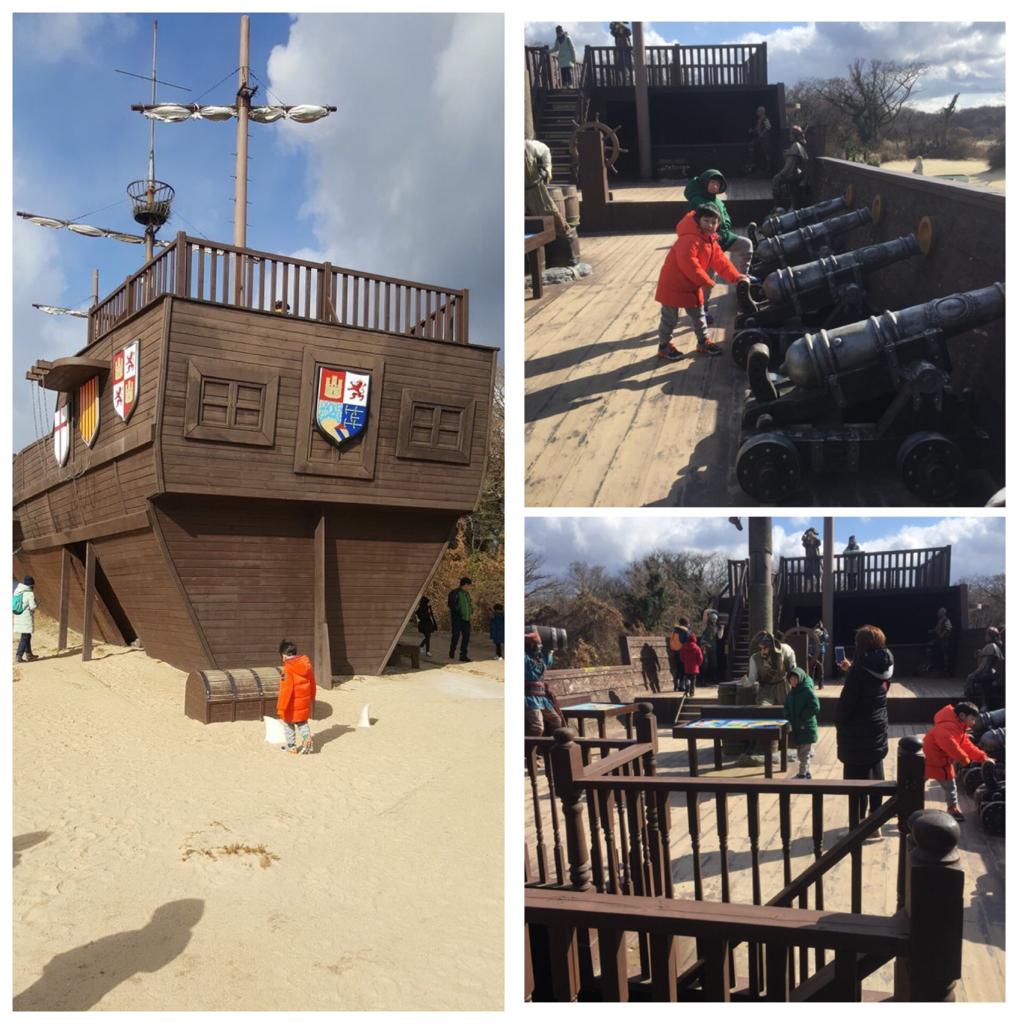 After that, we headed to the train station to get us to the next Picnic Garden Station. Our eyes sparkled when we spotted another Instagram-worthy spot with colourfully painted benches displayed side by side under a tree. I urged my wife to relax on the bench while I captured the appealing shot. On the other hand, my boys were drawn to the Kids Town on the picnic hill, a riot of colours with mini buildings, houses, plane and even a train built for kids to play.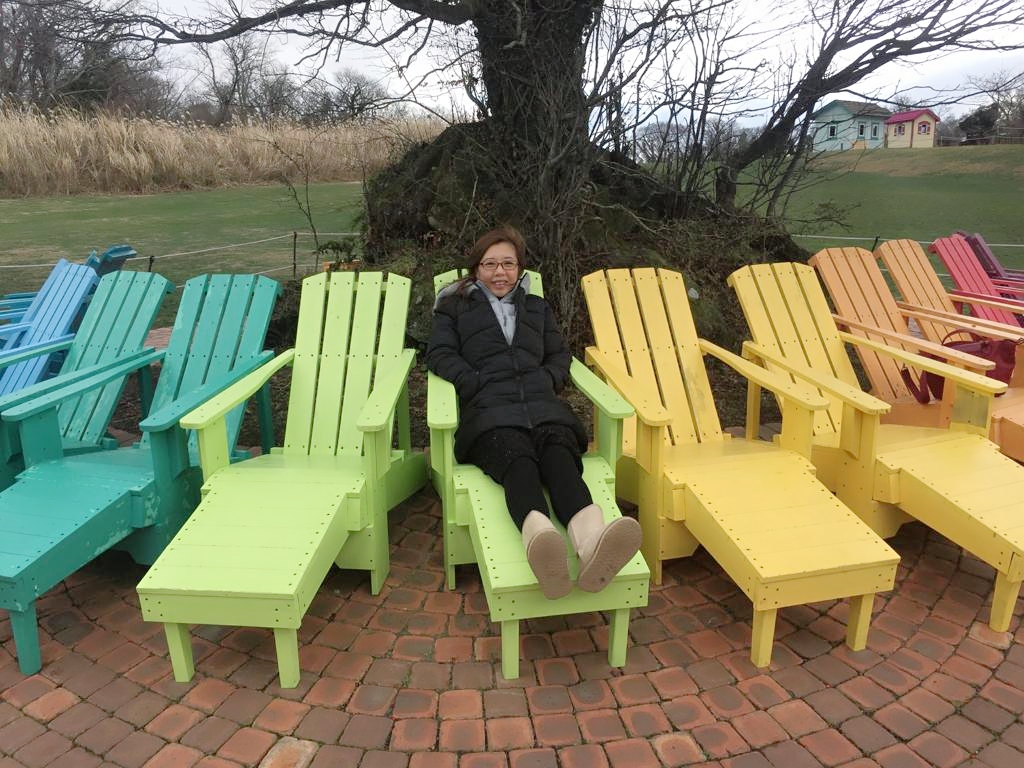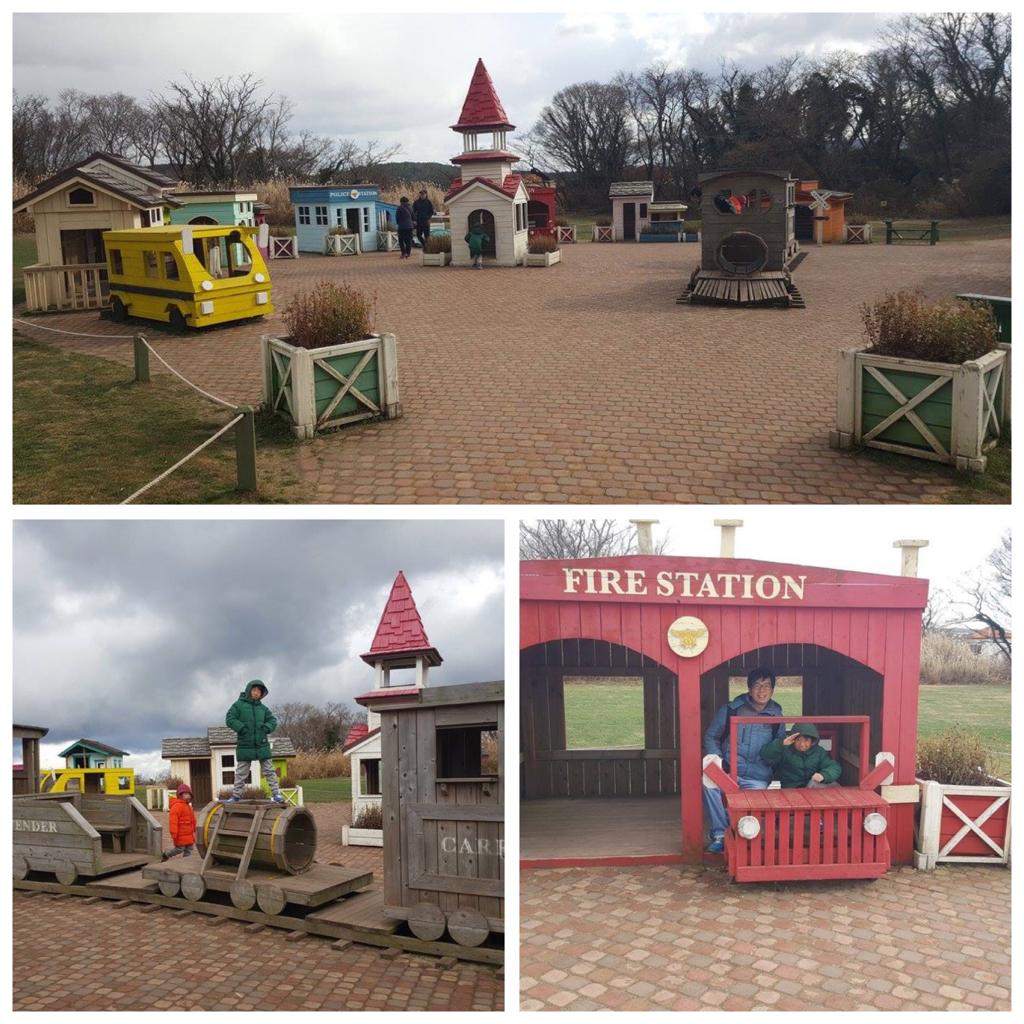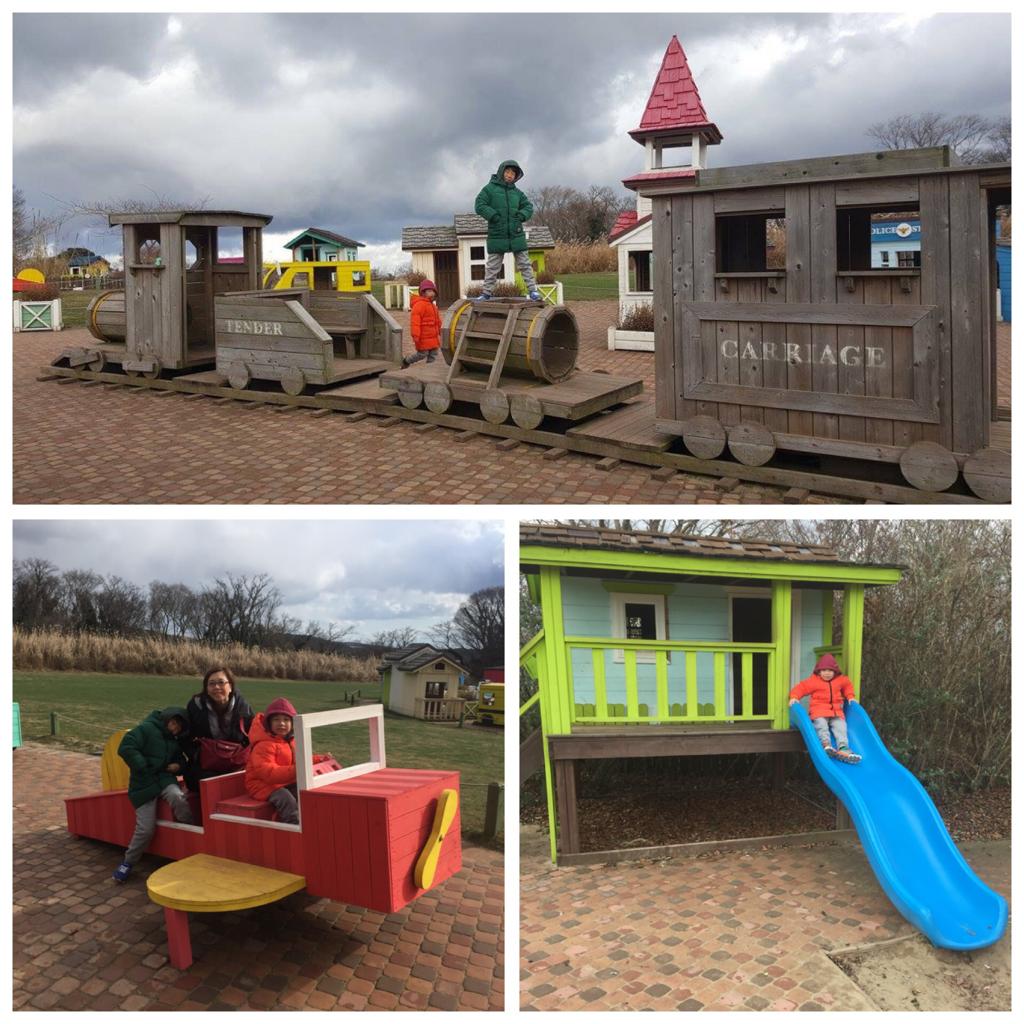 One let down was the Lavender, Green Tea and Rose Garden Station was closed and only opened from April to November. There is a garden bridge that will lead you to a beautiful, European styled garden filled with roses, herbs, green teas and lavenders.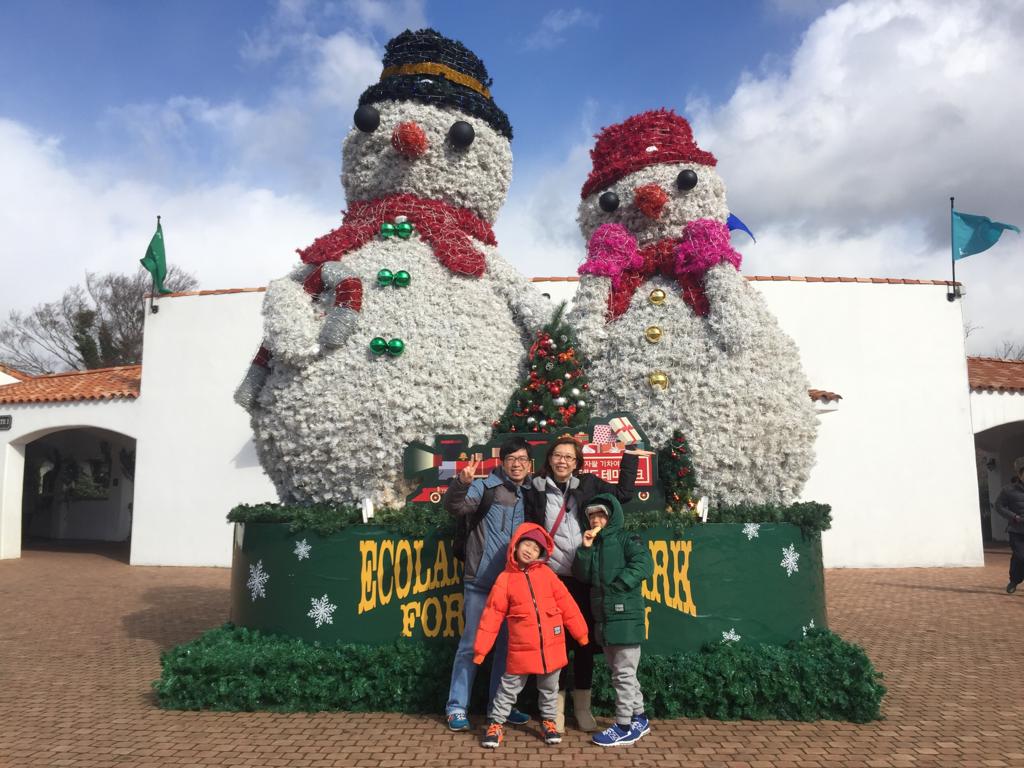 Our nature adventure had come to an end and we took the train and returned to the main station with a reluctant heart. I promised my family to visit Eco Land again probably in summer time to have a different kind of experience and to revisit the attractions that we missed.  We are very fond of this captivating place as it offers a unique experience to immerse yourself in nature on a Forest Train in Jeju Island and the enchanting scenery simply captured our hearts. It is a must-visit attraction for any family who travels to Jeju.
Address:
1278-169, Beonyeong-ro, Jocheon-eup, Jeju-si, Jeju-do
Opening Hours:
Summer (Apri – Nov) – 0800 to 1730
Winter (Dec – Mar) – 0840 to 1630