Surprised, amazed, and delighted.
These three words describe how I felt when I stumbled upon a hidden gem located in Kaohsiung.
Compared to the more popular cities like Taipei, Taichung and Tainan, Kaohsiung is a lesser-known travel destination that offers scenic mountains, ocean views and cultural attractions.
A deeper dive into the research of the second largest city led me to discover that there is in fact a mini Santorini built right inside a theme park in the southern part of Taiwan!
E-Da Theme Park – a family-friendly paradise!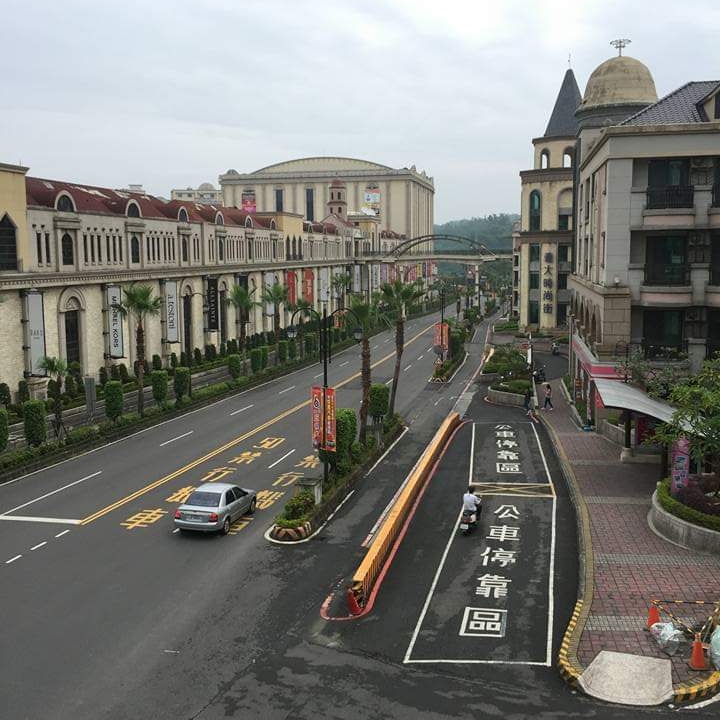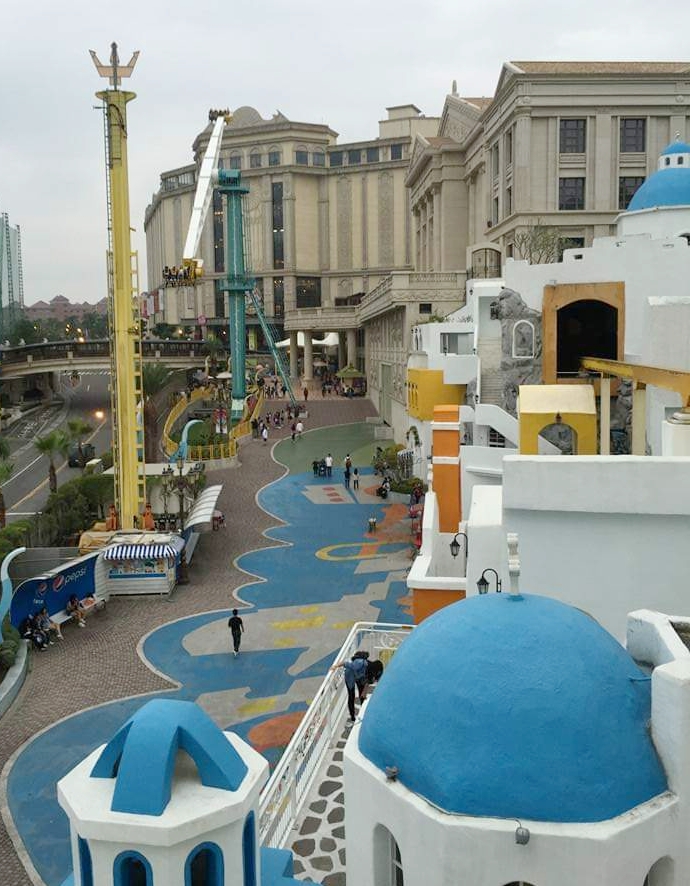 Located right beside the Quan-yi mountain in Kaohsiung, EDA world is the only vacation spot in Taiwan that lets you enjoy the best of three worlds – a theme park, an outlet mall and a luxurious resort hotel – all in one place.
The E-DA theme park is highly raved by the Taiwanese due to its extensive range of activities for kids and adults, as well as the magnificent Greek surroundings and atmosphere that you will revel in.
We stayed at the E-Da Skylark hotel, which is a short 10-minute walk away from the theme park. Just like other young children, our boys were super excited about what the theme park could offer.
Upon entry, a family of EDA own adorable characters greeted us with welcoming smiles.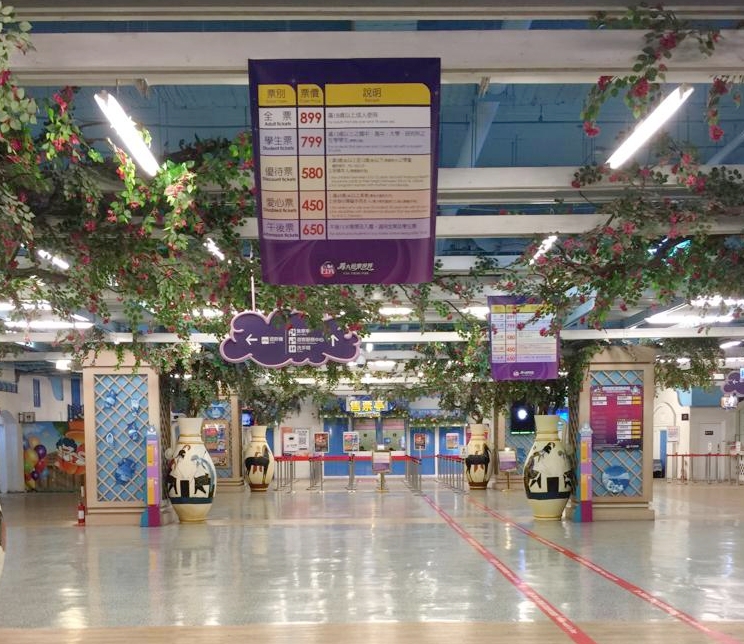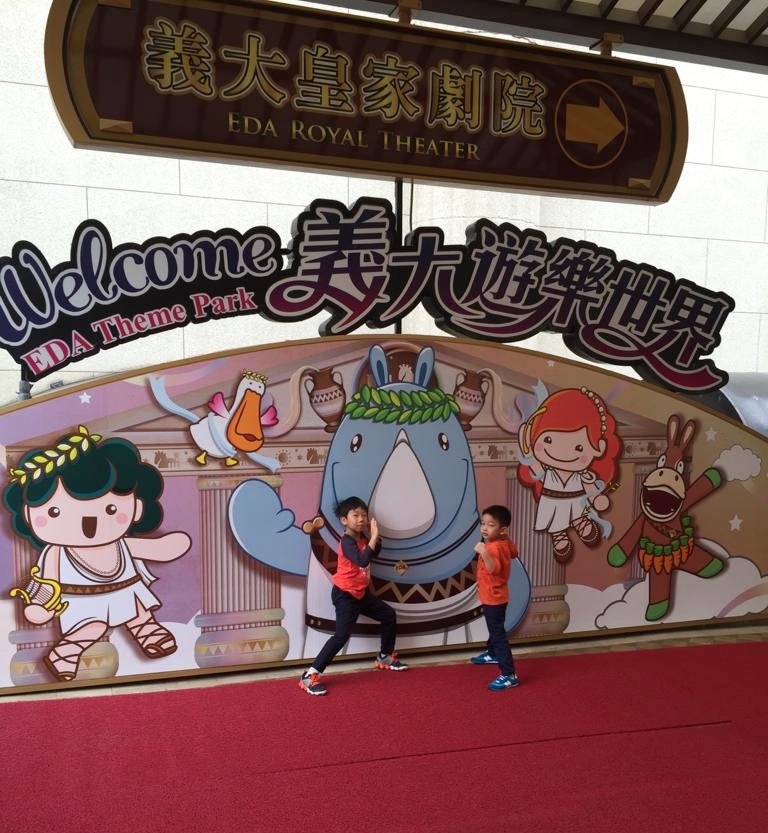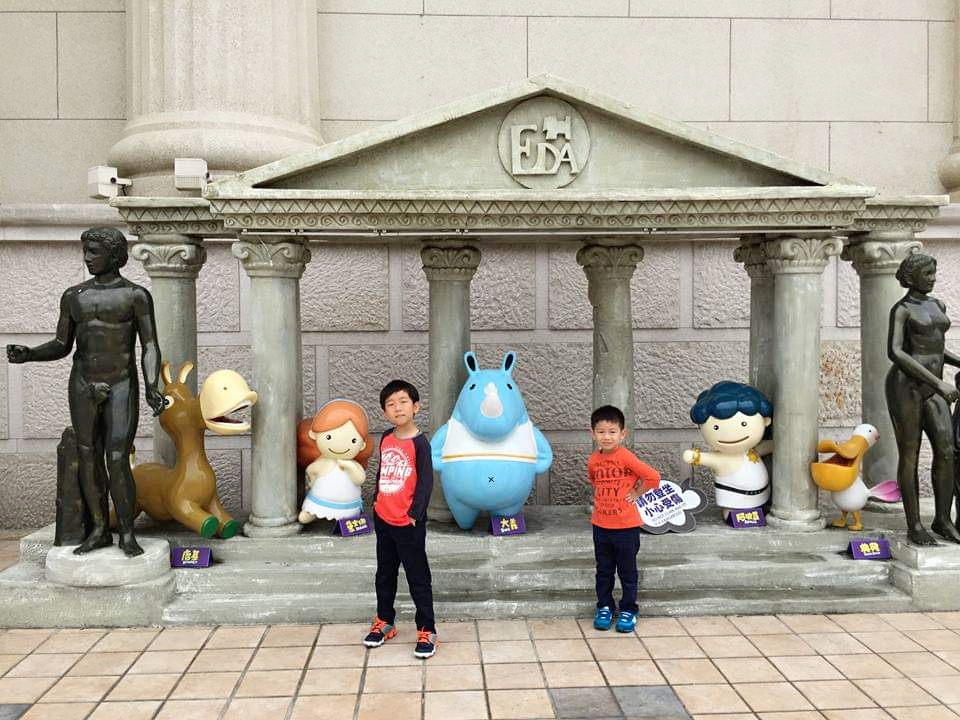 Stepping into "Santorini" – in Taiwan
A short stroll to the start of the outdoor trail will transport you to the beautiful mini Santorini. It is a perfect replica of the Greek island, which comes complete with classic whitewashed buildings with blue-domed towers and colourful painted windows.
Various stone-paved paths linking the towers allow you to explore different shops and cafes. We spent our time admiring the intriguing surroundings, taking beautiful shots and visiting various shops and cafes.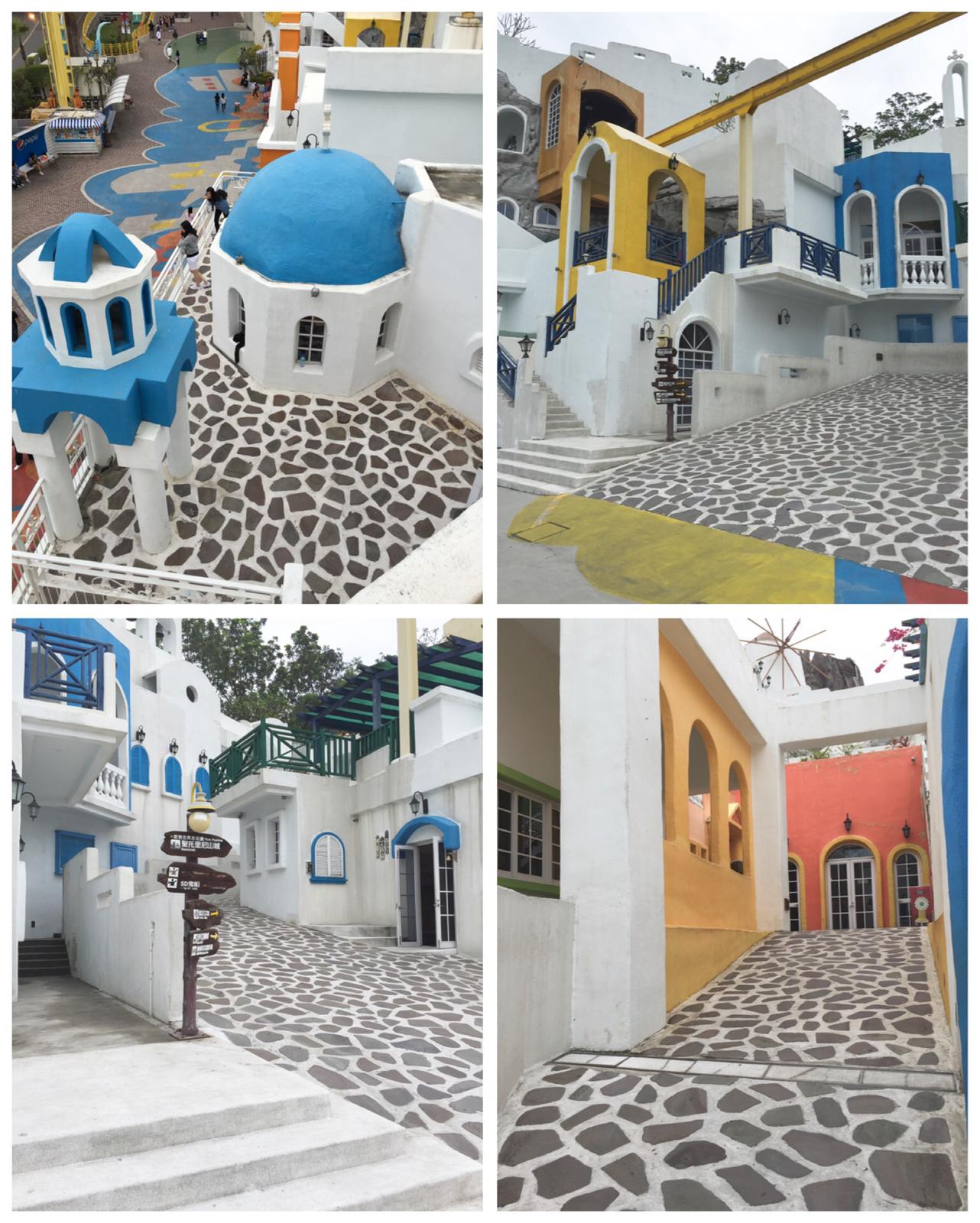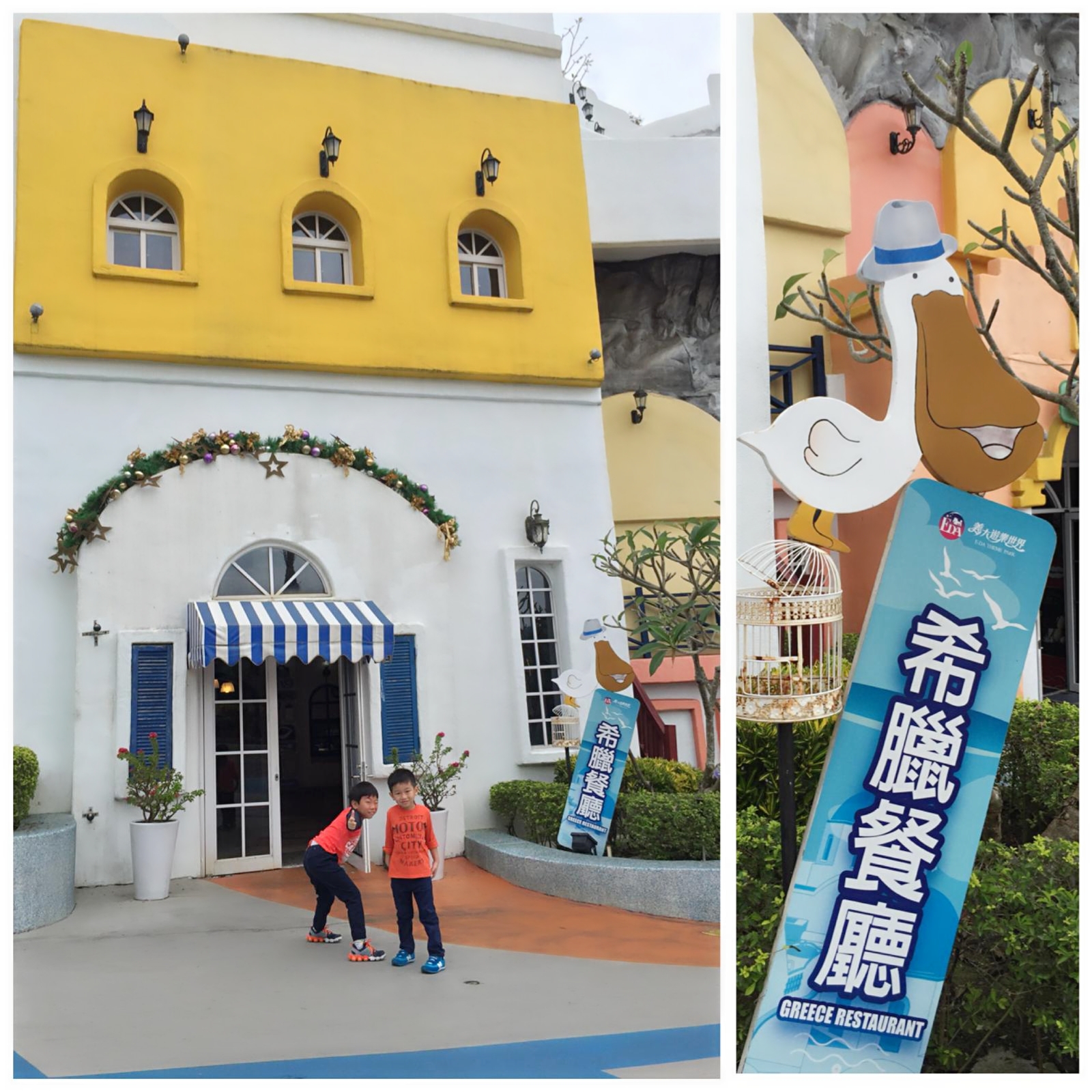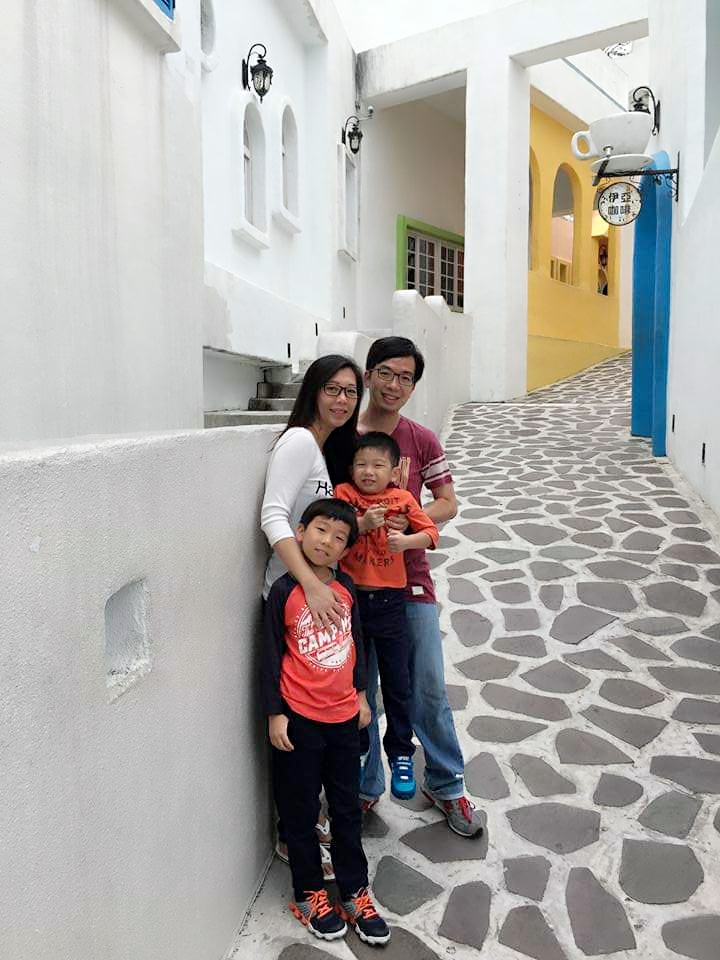 A theme park for the family
The park consists of an indoor and outdoor arena.
The outdoor area is catered for thrill-seekers with heart-stopping roller coaster rides, as well as 360-degree rotating and free-fall rides that let you scream your heart out.
To cater to younger children, the indoor theme park comes with five levels of fun-fair style game booths, arcade games and kiddy rides for them to have a smorgasbord of fun. Needless to say, my boys had a whale of a time there.
Apart from the games and rides, there are also various scheduled interesting parades and performances to keep your kiddos occupied – so make sure you check the timings and plan accordingly.
For shopaholics, remember to drop by the Candy Kingdom and gift shops where you will find some interesting gifts to buy as souvenirs. I personally recommend you to try the soft-serve ice cream that is sold at various parts of the theme park. The heavenly smooth and creamy taste will satisfy your sweet tooth and sweeten your day.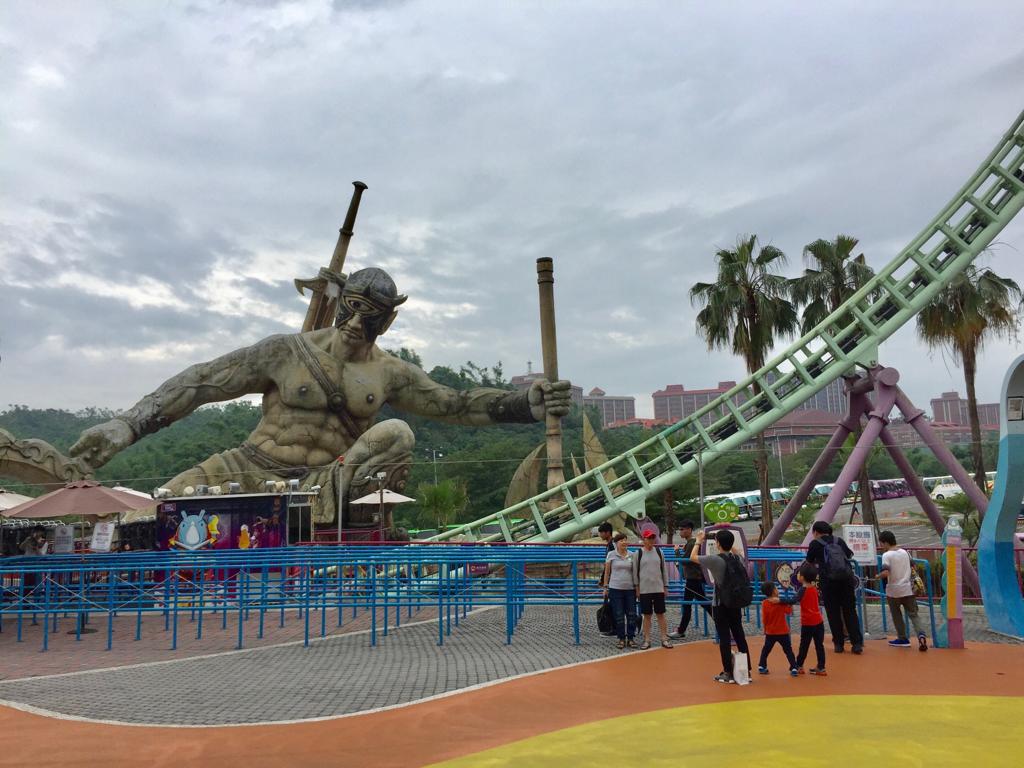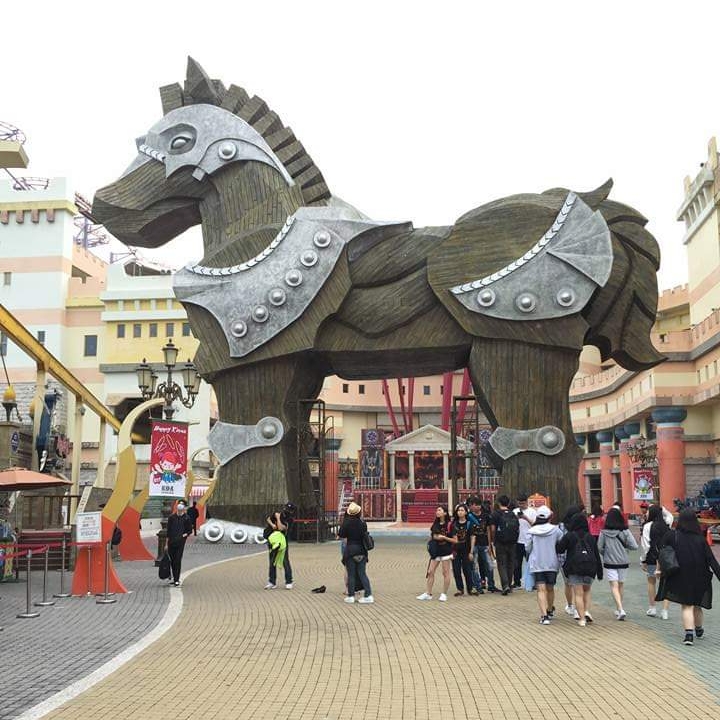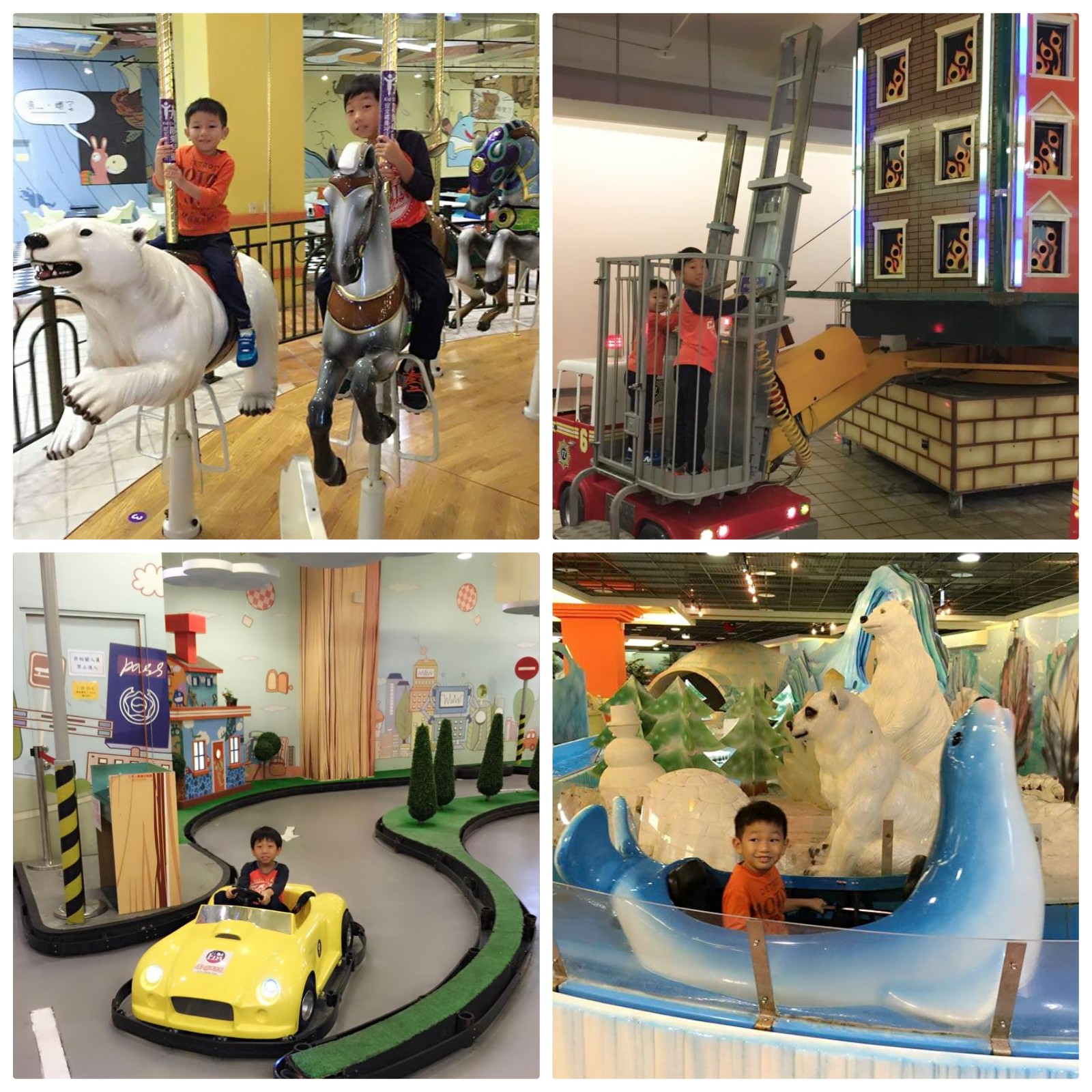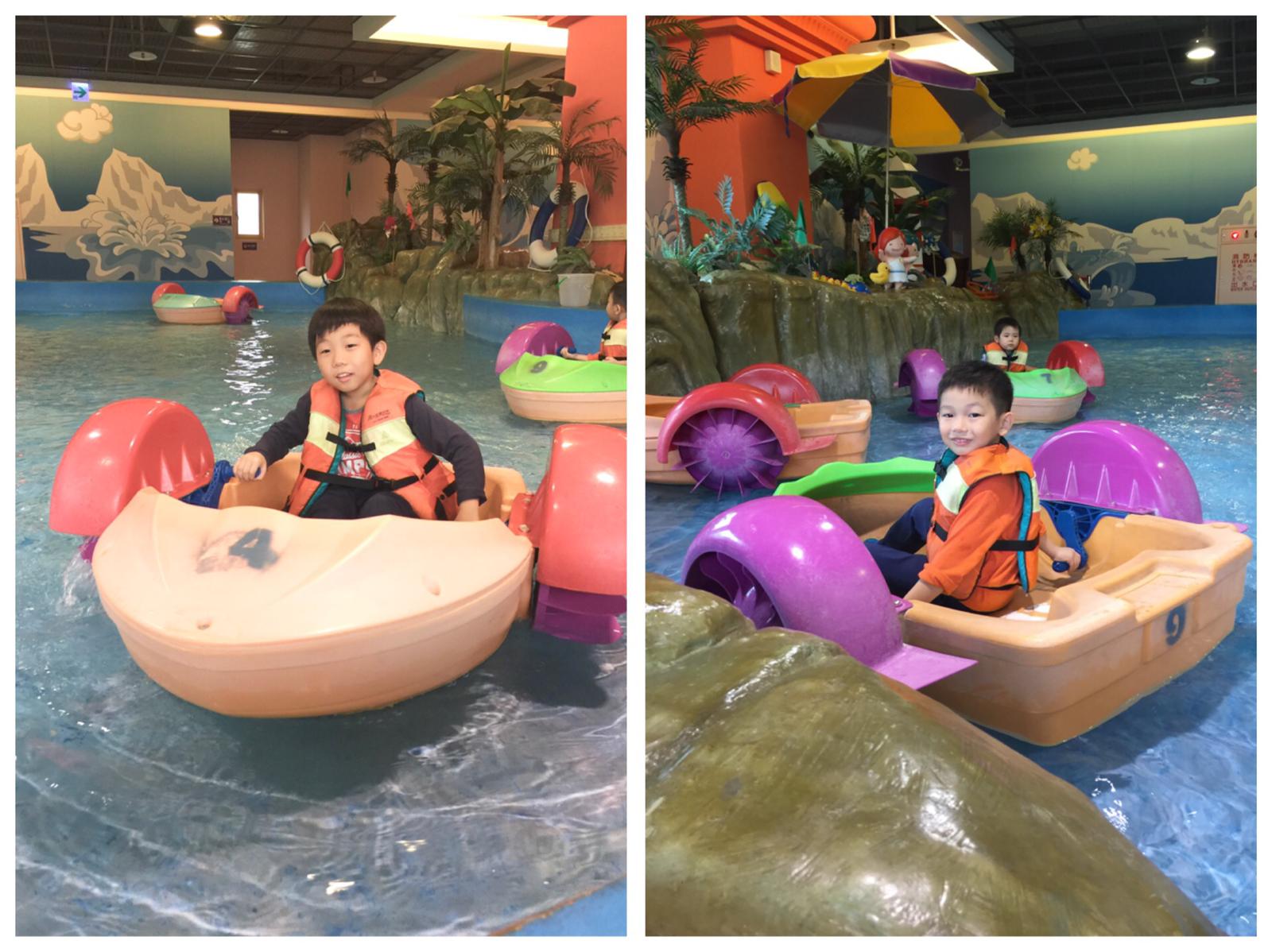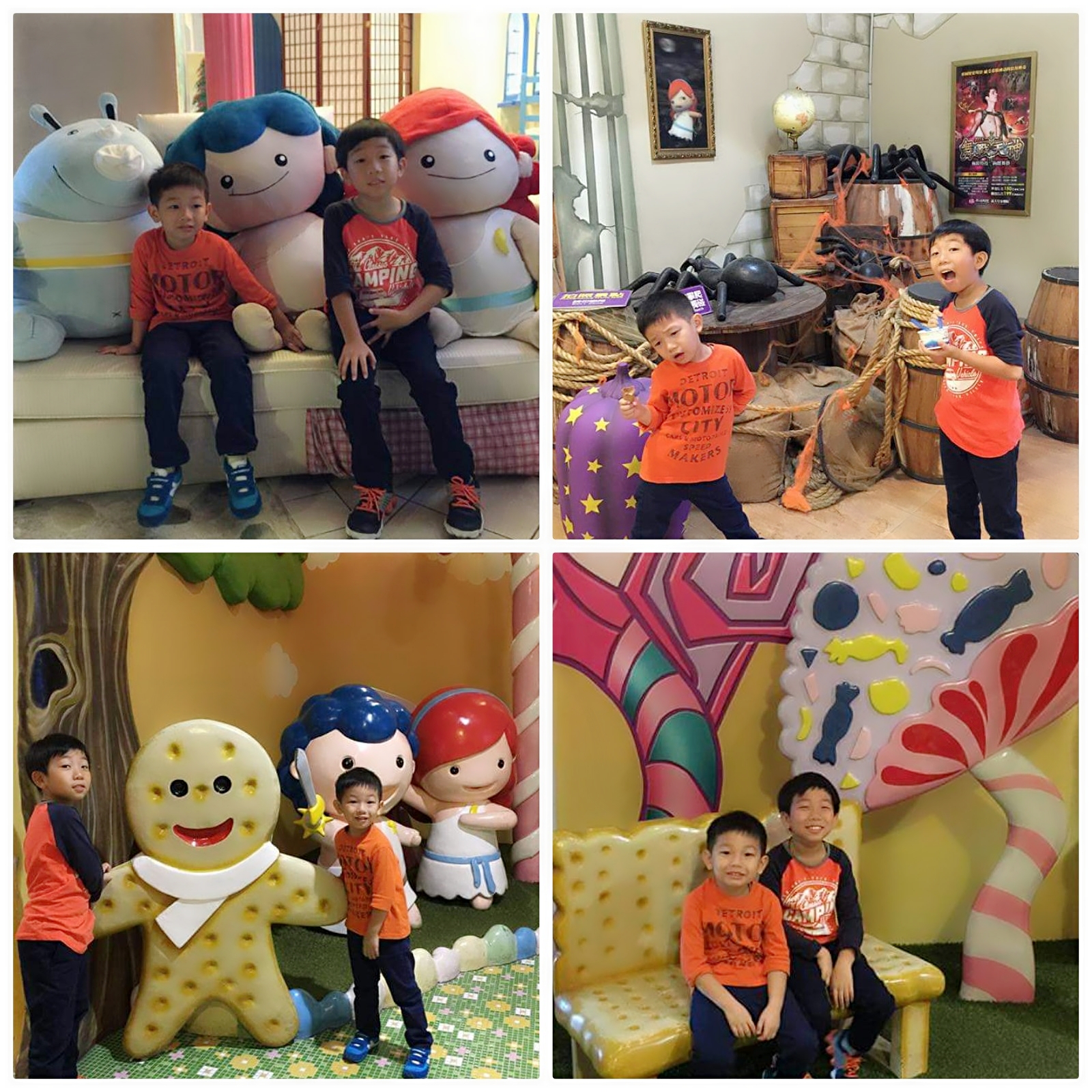 Time to shop!
After spending half a day at the theme park, it was time to shop till we drop at the mega E-DA outlet mall just next door.
The mall not only boasts an impressive range of branded apparel and accessories, you can also expect to enjoy discounts of up to 80% throughout the year.
Fashionistas will be in awe at the line-up of stores and boutiques and will go for the kill without hesitation. On the other hand, one spectacular feature that caught our eyes in the shopping mall is a 38-metre long slide, providing a fun opportunity for the more adventurous customers to slide down while enjoying a quick view at some of the shops available on various floors.
We took our time scouring the huge mall and ended up buying a few branded footwear and tees. It was a great shopping experience for the whole family.
With an excellent mix of entertainment, great shopping, delectable food and luxurious accommodation all in one place, E-DA World is one awesome holiday destination for every family.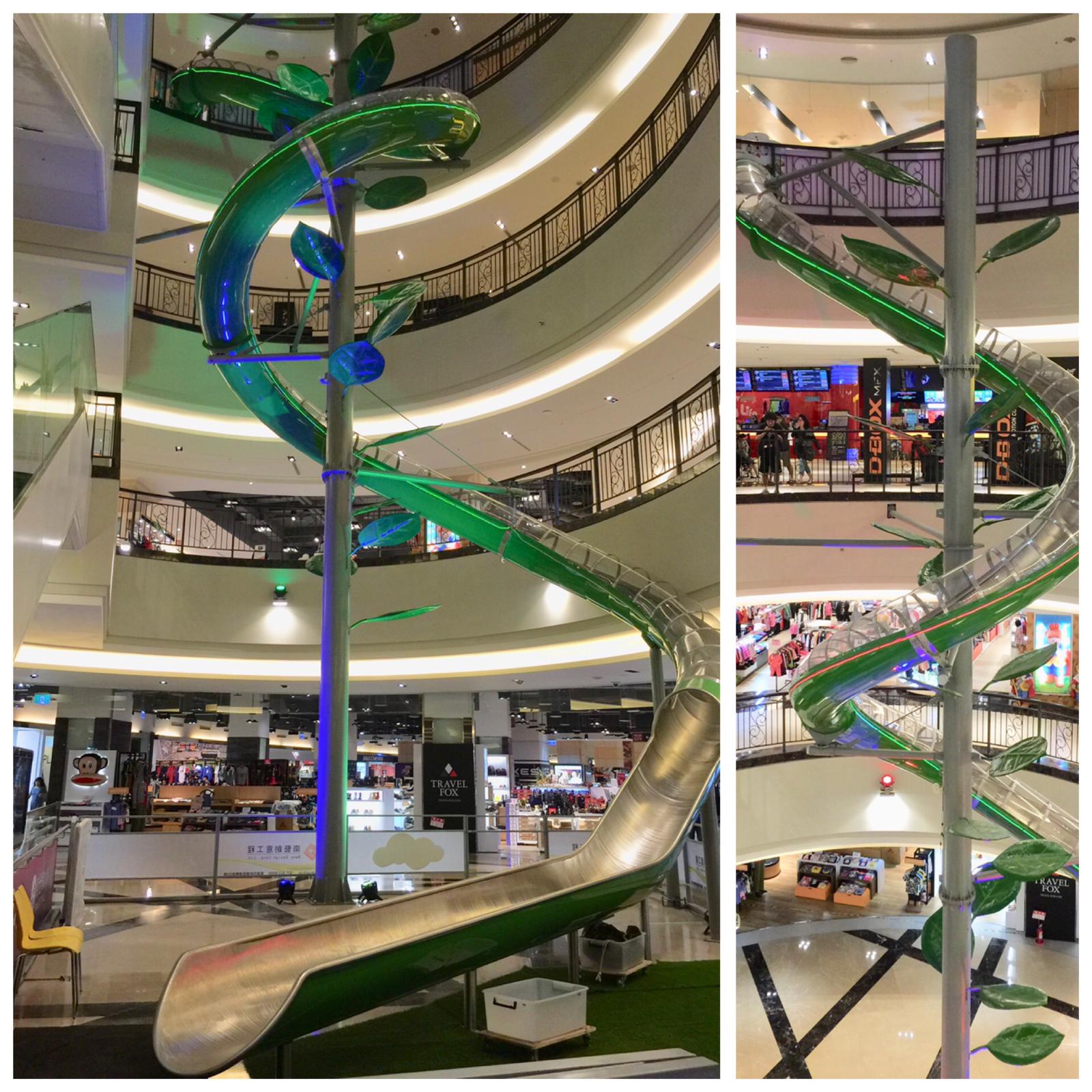 Address:No. 10, Section 1, Xuecheng Road, Dashu District, Kaohsiung City, Taiwan 840
Opening Hours: 9 am to 5.30pm
READ NEXT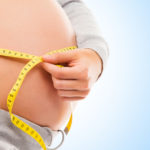 Your Pregnancy: Week 27
by Wonder Years