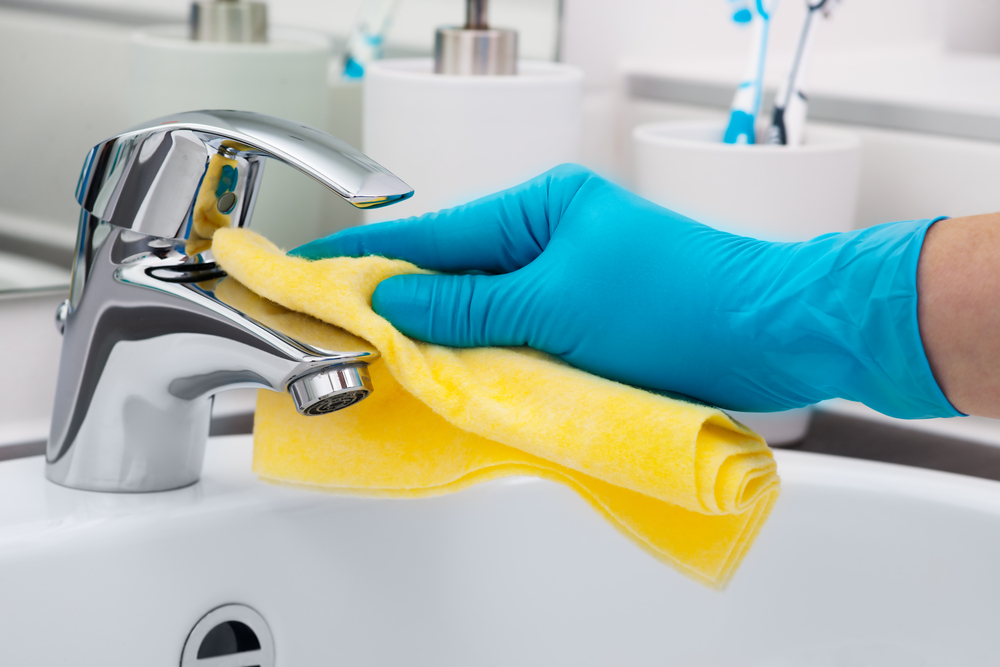 Apart from keeping up with good hand hygiene through hand washing and sanitising, it is also important to keep your home clean during this period. Not only will this keep viruses and germs at bay, it also helps to protect your young ones from contracting any illness.
As cleaning and disinfecting your home is quite different from your regular home cleaning routine, the National Environment Agency (NEA) has provided some guidelines on how to clean your living area and sanitise your home in the right way.
Check out these simple steps to clean your way towards a virus-free home: 
1. Get your cleaning tools ready!
Before you start your cleaning frenzy, wear a surgical mask and disposable gloves. Prepare a bleach solution or appropriate disinfectant which contains active ingredients that have been proven to be effective in eliminating coronaviruses. Check out this list provided by NEA on the products that you can use for cleaning and disinfecting during this period. 
Be sure to keep the windows open for proper ventilation – and do take note not to touch your face and eyes.
2. Start with surfaces
Once your disinfectant or bleach solution is ready, start by moping the floor of your home from one end to another.
Use cloths or rags to wipe toilet surfaces and frequently touched areas and dispose of these after use by packing them into a separate bag. High contact surfaces include handles, doorknobs, armrests and switches.
Do not use a spray pack to apply disinfectant as this may create splashes that can promote the spread of the virus. 
3. Wash fabrics
Wash fabrics used in your bedrooms such as bed sheets, pillow covers and blankets. Use a suitable detergent and let them run in the washing machine.
4. Almost done…
Do another round of mopping the floor of your home from one end to another like before. Avoid going from areas that have not been cleaned to the places that were cleaned previously to avoid dirtying the cleaned areas.
With your gloves and mask still on, dispose of all used cloths and other waste into a double-lined plastic trash bag. Once done, remove your gloves and surgical mask by the earloops – then wash your hands with soap and water.
Note: Make sure to separate clean-up waste from other household waste. 
5. Keeping personal hygiene in mind
Hop into the shower and change into clean clothes. Then open all the windows to air and ventilate your home.
Remember to avoid sharing household items and wash used items thoroughly with soap and water. 
The virus is said to be able to survive on surfaces of different materials for at least two to three days, so potentially contaminated surfaces should be sanitised thoroughly. It is recommended that you refrain from hosting visitors in your home until it has been properly cleaned and sanitised.
For the full instructions, watch this video shared by NEA:
The information in this article is courtesy of gov.sg.
Read also:
Coronavirus: What You Need to Know and How to Protect Your Family
10 Myths of Coronavirus (COVID-19) Debunked by a Health Expert