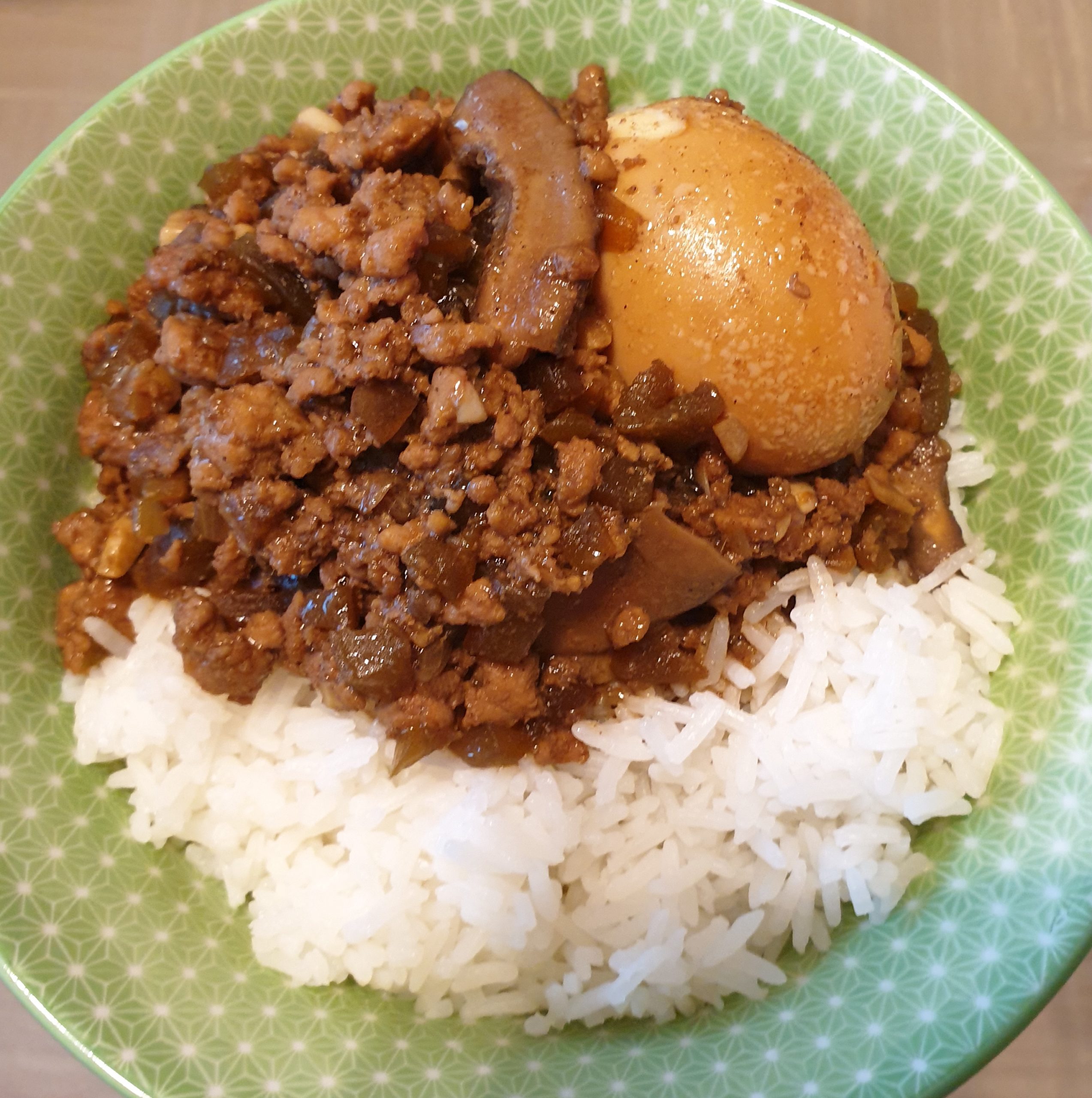 Preparation and Cooking time: 1-hr
Ingredients
500g of minced pork
1 can pickled lettuce (chopped)
5 pcs dried mushrooms (sliced)
3 eggs (optional)
2 tsp cornflour
white pepper
1 tbsp oyster sauce
light soy sauce
dark soy sauce
2 tsp Chinese five spice powder
1 clove of garlic (chopped)
1 clove of shallot (chopped)
3 tbsp cooking oil
5 small cube rock sugar
Cooking Method Step by Step
1. Marinate the minced pork with 1 tbsp light sauce, 2 tsp cornflour and 1/2 tsp white pepper. Set aside.
2. Marinate the sliced dried mushroom with 1tbsp oyster sauce. Set aside.
3. Boil the eggs for 20 min. Shell and set aside.
4. Heat up the wok and add 3 tbsp cooking oil. Add in the chopped garlic and shallots and stir fry for 30 sec.
5. Add in the marinated dried mushroom and stir fry for 3 min followed by the minced pork and continue to fry
6. Add in the 1 tbsp oyster sauce and stir fry then followed by the chopped pickled lettuce. Continue to stir fry to have a good mix. Sprinkle the 2 tsp Chinese five spice powder and mix well.
7. Pour in 300ml chicken broth together with 1 tbsp dark soy sauce and rock sugar and stir. Put in the eggs and then let it simmer for 30-45min with low fire.
8. Serve hot with fragrance white rice.
Contributed by Mummy Lena
READ NEXT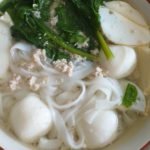 Fishball Kway Tiao Soup
by Lena Soh