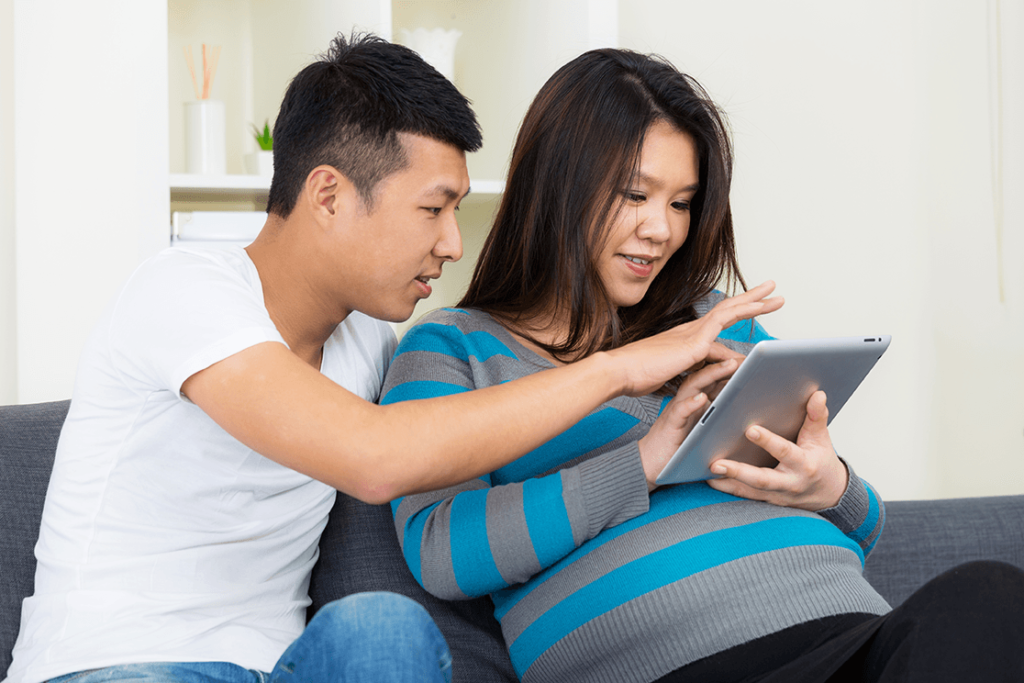 Preparing for a new baby is an adventure in itself. Besides adjusting to the changes in your body, you also need to venture into what seems like an entirely new retail world. Sure, you've passed by the baby section before, or walked past shops for tots, but they were hardly on the top of your mind. Now, they've suddenly become all-important. And from bottles and bibs to clothes and cribs, the little one's needs seem endless.  With so many things to choose from and all manner of advice from everyone around you, shopping for baby essentials can become a complicated mission.
Let us simplify that for you, with five tips to keep in mind when making purchases for baby:
1. Be practical.
No one wants to take a chance with a precious baby in the house, so you put everything on your checklist of items to buy. But there will be items that, once bought, don't get used more than a few times, either because of inconvenience (they're bulky and unwieldy, or simply too much of a hassle) or the realisation that you just don't need it. Here are some things that you can think twice about:
bottle warmer : a cup of hot water can do the job just fine
changing table : put a changing mat on the surface of an existing dresser or just use your bed
baby towels : babies outgrow the size of baby items quickly and a regular towel is a more practical choice
infant shoes : babies can't walk so they don't need them
2. Multitaskers are your best friend.
Look for items that can serve dual (or even more!) purposes, such as convertible cribs that can transform into a bed when baby is older. All-in-one car seats are also good investments since they can be used over a longer period, from infancy until toddlerhood. The initial cost of a good combo set might be higher, but you will save more in the long run as it gets full usage. A high chair that can be turned into a separate table and chair when your child gets older is another clever buy.
3. Recycle and reduce (the impact to your wallet)
There are baby essentials that should always be bought new so that they don't pose a risk to baby's health. These include car seats and crib mattresses (concerns about wear and tear and hygiene), as well as pacifiers and baby bottle teats (the rubber loses its integrity over time and can become a choking hazard). However, there are other items that are perfect hand-me-downs (or bought pre-loved):
Clothes
Bathtubs
Baby monitor
Ask around, your friends, relatives or neighbours may have something for you – and they'd thank you for helping them to declutter. Alternatively, you could join a parent's network and swap unused/redundant items with them.
4. Get what works, not what logo it's sporting.
Don't be (baby) brand conscious. Not everything for baby needs to come from a specialised baby store or carry a recognised brand. If you find that a regular backpack makes a great diaper bag, go for it! Be selective when buying baby clothes. It's fine to get two or three pieces of upmarket outfits, but baby doesn't need to (or care about!) branded good. Also do remember that babies outgrow their clothes very quickly so keep expensive buys for special occasions.
5. Let your fingers do the shopping.
Online shopping can save you quite a bit in terms of money and time. Instead of spending your weekend trawling through shops, check out online marketplaces such as Amazon, Lazada, Qoo10, Shopee and Taobao. They could also be a lifesaver since you won't need to brave the crowds with an aching back or sore feet. If you are a visual and tactile shopper, you could make your choices at retail outlets but purchase them online, as many e-commerce platforms offer discounts on similar/identical items or free shipping. For items that are only available online, do make sure that you read customer reviews before purchasing.