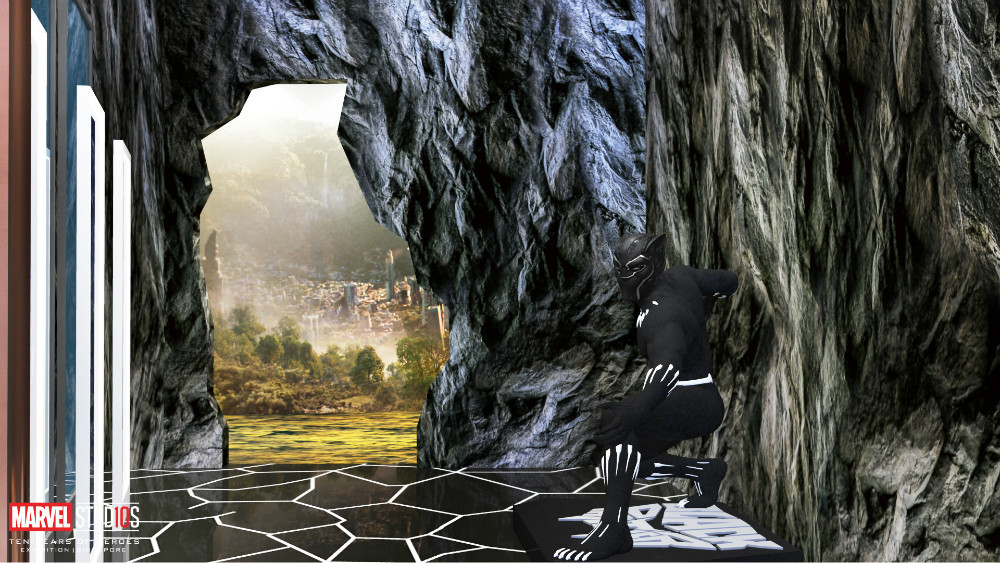 1. Get your superhero fix
Marvel fans, this is for you. The immersive Marvel Studios: Ten Years of Heroes exhibit features the art, tech and sets of 20 Marvel movies from the past decade, from Iron Man to Black Panther. Roam the inner sanctums of Stark Tower, travel through the Bifrost, check out the spectacular sights of Wakanda, and traverse Doctor Strange's light portal.
Venue:
ArtScience Musem
Address:
Marina Bay Sands
10 Bayfront Avenue
Singapore 018956
Opening Hours:
Daily. 10am-7pm (last admission at 6pm)
Price:
Adults (Singaporeans/PRs):
$15
Children/students (Singaporeans/PRs):
$11
Family package of 4 (Singaporeans/PRs):
$41
More information:
Click here.

2. Satisfy the Lego fan in you
Check out Singapore's icons in miniature at the travelling exhibit Building History: Monuments in Bricks and Blocks. Featuring eight models of Singapore national monuments constructed with over 110,000 LEGO bricks, it showcases the architectural diversity of our National Monuments. Iconic landmarks include the National Museum of Singapore, Jurong Town Hall, Sultan Mosque, and St Andrew's Cathedral – with the tallest model at 1.1m high and the heaviest weighing in at 40kg.
Venue:
Marine Parade Public Library
Address:
278 Marine Parade Road
#01-02 Marine Parade Community Building,
Singapore 449282
Opening Hours:
Daily, except on public holidays. 10am - 9pm
Price:
Free
More information:
Click here.

3. Revisit the Little Prince
Introduce your children to one of the world's best-loved books withThe Little Prince: Behind The Story. Check out rare philatelic materials, hand-drawn illustrations and artefacts – some of which have never been exhibited outside of France, and relive the wonders of this iconic book.
Venue:
Singapore Philatelic Musem
Address:
23B Coleman Street
Singapore 179807
Opening Hours:
Daily. 10am-7pm
Price:
Free for Singaporeans & PRs
More information:
Click here.
4.Feel the love for a Disney classic
Hakuna Matata, the Lion King's here again. Last staged here in 2011, "the world's no. 1 musical" showcases a talented international cast performing all the well-loved hits such as Shadowland and Can You Feel The Love Tonight. It's spectacular to say the the least, with African costumes, Japanese Kubuki makeup, Indonesian wayang kulit and puppetry all in one show.
Venue:
Sands Theatre
Address:
Basement level, The Shoppes at Marina Bay Sands
10 Bayfront Avenue
Singapore 018956
Price:
$65-$230
More information:
Click here.

5. Run, walk and ice-cream
Take part in a family-friendly 5km run. Keep fuelled after the race with unlimited old-school ice-cream, and bring cute souvenirs home.
Venue:
Eunos Petal Garden
Address:
606 Bedok Reservoir Rd
Singapore 470606
Date:
22nd July
Time:
7.30 am
Price:
$39.90
More information:
Click here.